As part of the launch of the AIDA Selection program last weekend, the AIDAcara met up with the AIDAprima on Saturday.
The AIDAcara joined with the new AIDAprima, as they sailed into Hamburg together on Feb. 11. The AIDAcara docked in Altona, while AIDAprima went to her berth at the Cruise Center Steinwerder.
The ship departed later on Saturday, on a 14-day cruise north, with port calls at Haugesund, Bodø, Tromsø and Alta. From there, AIDAcara set a course for Vesteralen, Trondheim and Bergen.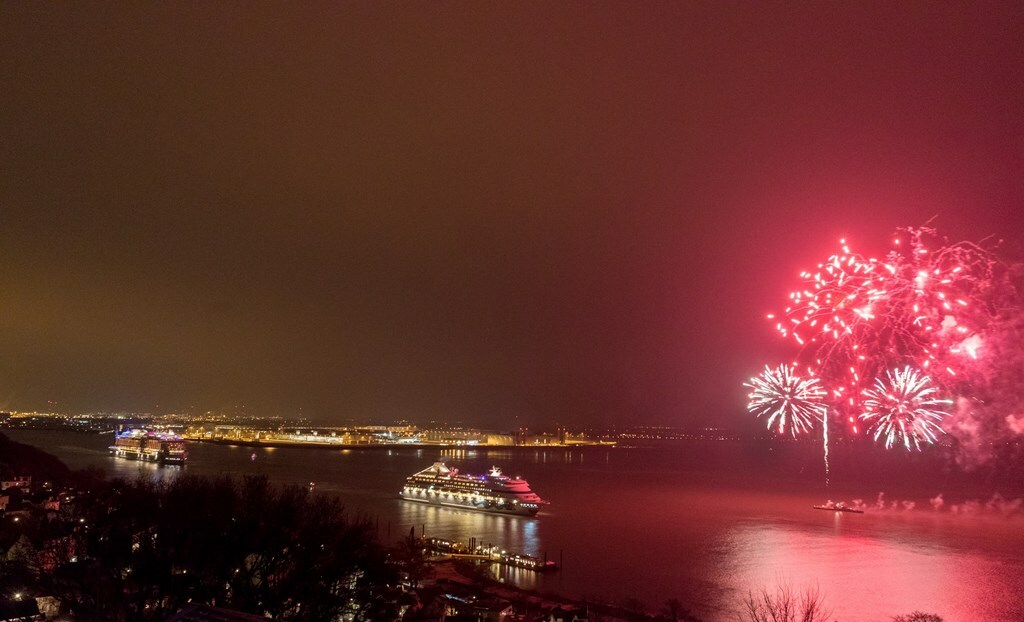 There was also a special ceremony for the departure. The AIDAcara headed for the HafenCity, passing the Elbphilharmonie concert hall at around 8:30 p.m. From the Pool Deck, guests at the Sail Away Party were treated to the traditional Hamburg dishes, labskaus and pannfisch.
After a further turning maneuver, the ship sailed down the Elbe in the direction of Altona. The AIDAprima then cast off at 9:00 p.m. and lined up behind AIDAcara as the two sailed together toward the North Sea with a fireworks display schedule.