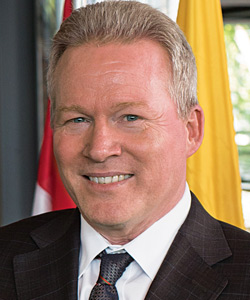 Windstar can best be defined as an upscale cruising experience, according to President John Delaney, who took over the job in July.
"We have different experiences we offer," Delaney told Cruise Industry News. "The three wind ships are an iconic way to travel in warm-water destinations."
Then there are the company's three 212-passenger yachts acquired from Seabourn.
"Those are all marble-bath, walk-in closet, and we did a beautiful job refitting them," said Delaney. The refurbishment program was estimated to have been in the $30 million range.
Delaney said the company would make deployment changes for the 2018 season, starting with the Star Legend heading to Asia for winter 2017/2018.
"We had the Pride there sailing short itineraries, turning in Ho Chi Minh City, which, frankly, didn't do that well," Delaney admitted.
He attributed the poor performance to short itineraries and North Americans not wanting to fly to Vietnam. That will change this time, however, as the Pride will offer 14-day cruises using major hubs like Hong Kong as turnaround ports. The ship will also move up into China and then find Japan in time for the cherry blossom season.
"While our one ship year-round in Tahiti does quite well, we need to look at the rest. From May to October the rest of the ships are in Europe. To me that is a little risky. There are many parts of the world we sail in that we can do good business in. With our ship sizes we can do some very differentiated, wonderful itineraries," Delaney explained.
Of the fleet, the Star Legend carries an ice-class hull notification, but there are no plans to go into the expedition market.
"We are trying to get the ships in the right places for broader appeal," Delaney noted.
Small Ship Cruising
"The primary item that sets Windstar apart is it is absolutely true small-ship cruising," Delaney said. "And, our service is just as good as I have seen anywhere and that includes Seabourn."
He said the small ships combined with a dedicated service staff leads to a strong product.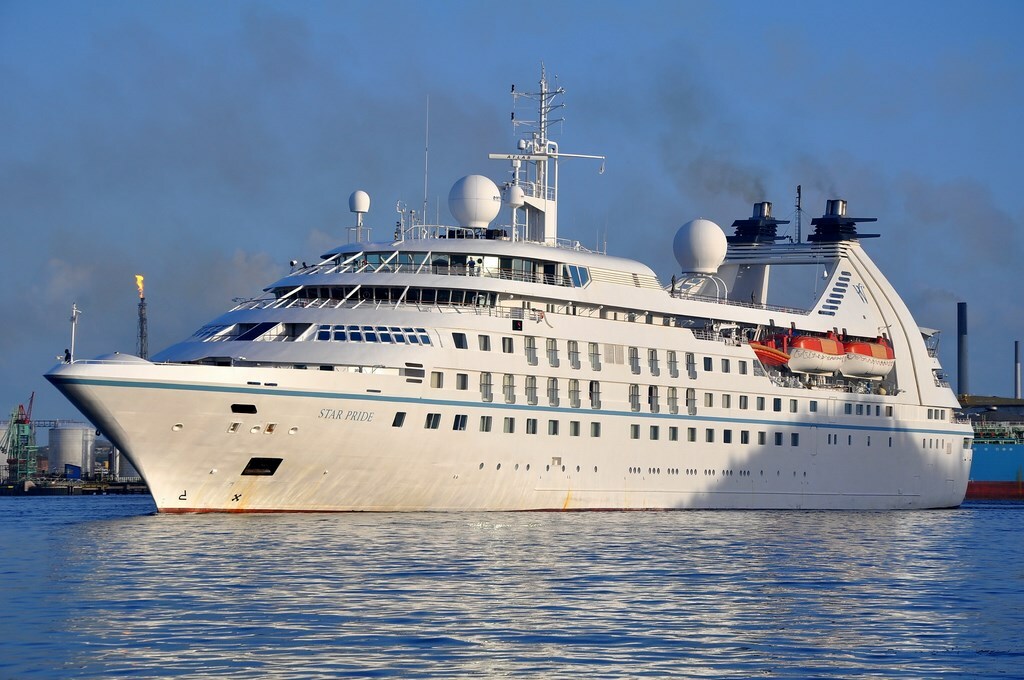 There is also the company's culinary program, which is among its product's backbones, led by Corporate Executive Chef Michael Sabourin.
"Our ships can go where others can't, and we really mean that when we say it," Delaney continued.
A new reservation system will let Windstar take bookings in other currencies, and marketing initiatives are well underway in the UK and Australia.
"We are getting ready to expand sourcing internationally," Delaney continued. "This is very important to me."
He added future (capacity) growth would come from a healthier and more robust sourcing model.
Products on Offer
Balancing the sailing ships with the yachts, a new ad agency has been hired to help launch a new branding campaign.
According to Delaney, the brand needs to do a better job of telling the stories of both ship classes, which both have the same common Windstar attributes.
"It will need some creativity and more work," Delaney said. "That is among the biggest challenges. Folks don't know the brand or the brand story."
The company has been in overdrive reaching out to travel agents – with road shows, breakfast talks and more, with the national agent consortiums being a key target.
Windstar has upped its amenity program, offering agents more value-added items (onboard credits) to use to encourage guests to book cruises.
Will further growth come in either fleet segment in the future?
"We could do both," Delaney answered.
Delaney said shipyards were booked for the foreseeable future. "We've been successful at buying hardware that has a useful life. There are ships out there."
Excerpt from Cruise Industry News Quarterly Magazine: Winter 2016/2017