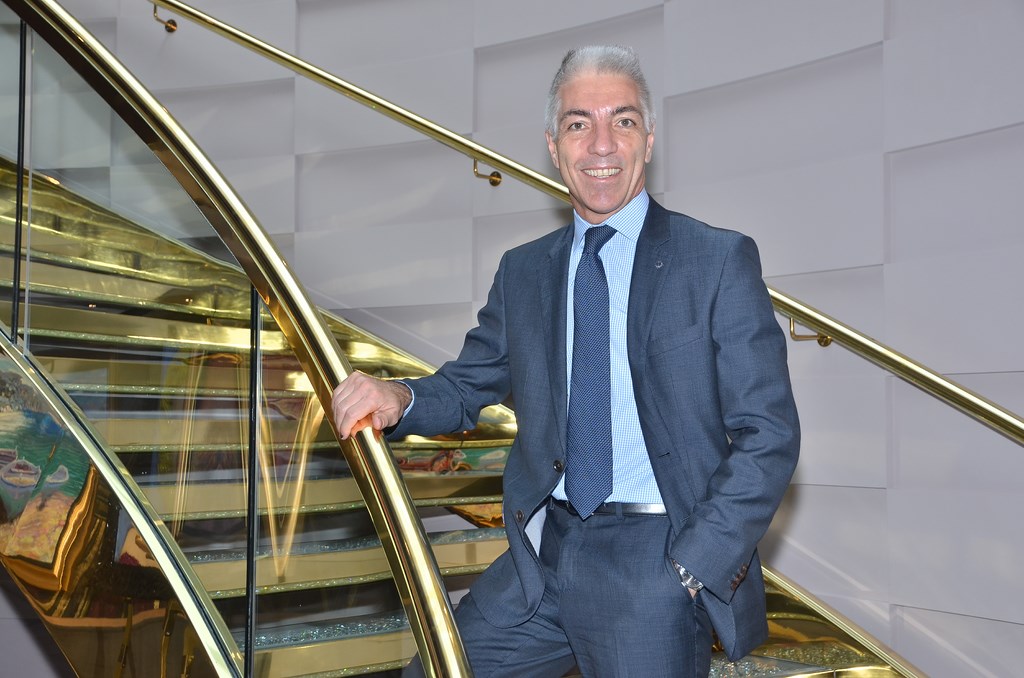 After building up MSC Cruises from next to nothing in a challenging South American market, Roberto Fusaro is now in Ft. Lauderdale and part of the team that will build up the Italian brand in North America.
The Argentinean was named president of MSC USA in August. Sailing year-round from Miami, the MSC Divina will be joined by the new MSC Seaside in December 2017 as the company pushes into the North American battlefield.
"The Seaside is happening right now, even though she will be christened in 2017," said Fusaro. "She will be the most innovative ship in the market, and we need to build on the momentum and keep the sales going."
Capacity Uptick
The Fincantieri-built Seaside will be named in Miami on Dec. 21 and embark on its first sailing – a Christmas cruise – on Dec. 23.
"This is a ship that will be contrary to what the industry is. It is open to the sea," Fusaro told Cruise Industry News. The Seaside will debut a new ship design with more open deck space, promising to connect guests to the ocean.
The double-ship year-round operation is still just a fraction of North American capacity, and one look at the 11 ships MSC has on order unveils a bigger global plan.
"We have the most ambitious building plan in the industry," Fusaro said. "We are building 11 new ships on three prototype platforms. Our market share in the U.S. does not do us justice; closing the gap is one of our main goals."
That is a two-step approach, filling ships sailing out of Florida with North American passengers, but also sourcing U.S. guests to go to Northern Europe and the Mediterranean on MSC ships.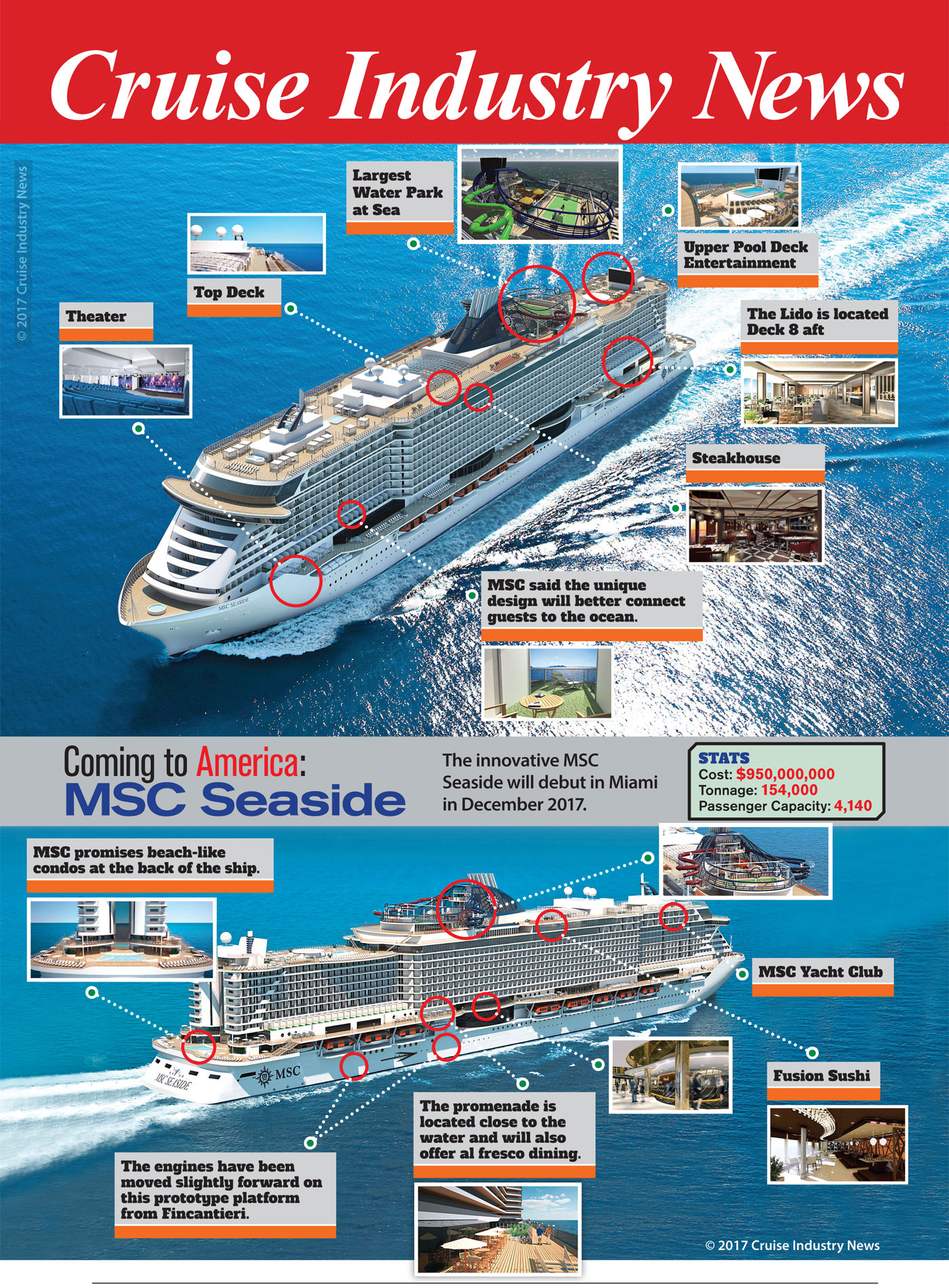 Trek to MSC
Fusaro became a CPA and was educated at the University of Buenos Aires, working for Arthur Andersen and getting his MBA in the United States.
He joined the cruise industry with American Family Cruises, which had Costa Crociere as a business partner, in the 1990s.
Fusaro was CFO, but the line didn't work out and folded. He then joined Costa in South America before moving to MSC in 2005.
"It was very exciting," said Fusaro of his time with MSC in South America. "We were an unknown, and the cruise industry was unknown. We had lots of challenges. The authorities did not understand (cruise) and to a certain extent, they still don't. Most of my job was to make sure we weren't overburdened with cumbersome regulations, and that infrastructure was in place to bring new ships to the market."
The company out-maneuvered its competition in Brazil, bringing in new and better ships, and taking over market share as the region expanded rapidly and then contracted a bit. This coming season, MSC is expected to be the biggest operator in South America by far.
Building Up
Now, Fusaro is onto North America, an established market that has its own set of supply and demand challenges.
"In South America it didn't make sense to go for market share because the market was small, we had to grow it," he explained. "Our role here is completely different. The market knows what cruises are about and we need to make sure we differentiate MSC."
He called brand awareness the company's biggest challenge in North America. "MSC is the best kept secret in the cruise industry.
"We need to make sure we establish our position in the market," Fusaro continued.
Part of that positioning will come from customer focus.
"We need to look at things from our customers' point of view and do what makes sense for them," Fusaro explained.
Excerpt from Cruise Industry News Quarterly Magazine: Winter 2016/2017