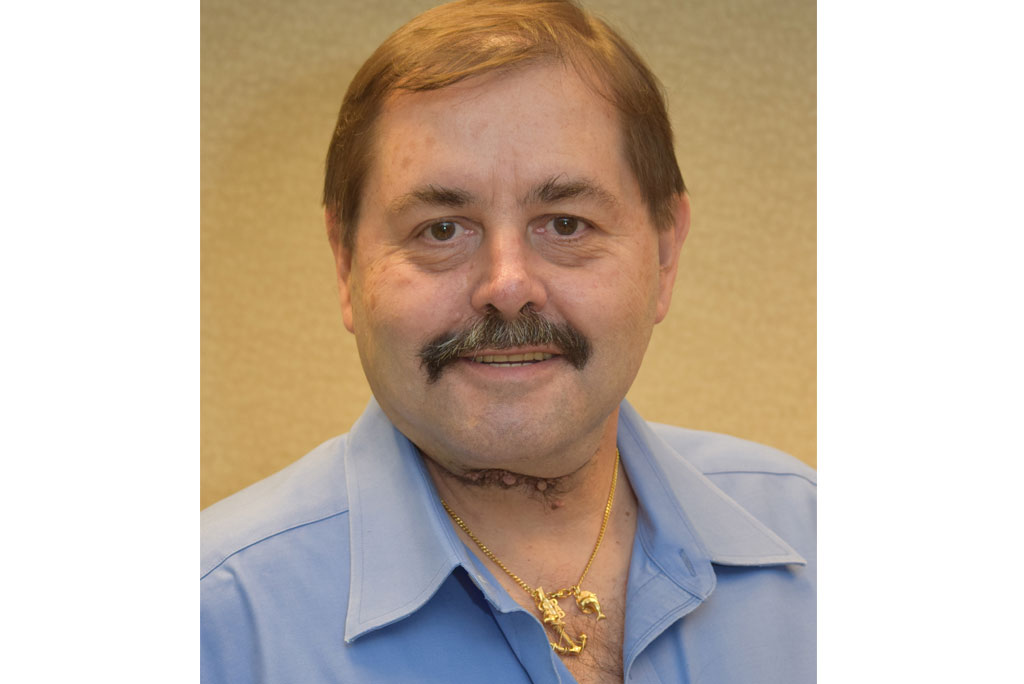 After 40 years with cruise lines – more than 10 of those as Carnival Cruise Line's Corporate Chef – Peter Leypold is as well versed in food at sea as anyone. Yet all this experience boils down to the cruise industry's basic mandate, something he learned a long time ago. Call it hospitality 101.
"I try to make everybody happy. That's my job. It's a rewarding job. If people like your product, it feels good. Well, it's never 100 percent 'you,' it's generally a cooperation," Leypold said, acknowledging the teams he supports and that support him. "And I've done it for a long time.
"When I started out on cruise lines it was kind of a luxury," Leypold recalled. "The business side of it at that time wasn't really that important. For us it was, 'Are the guests happy?' Everything else didn't really matter. Now, you still need to worry if the guests are happy, but you need to look at the bottom line."
He was an early witness to one of the industry's most dramatic changes, working with Royal Viking when the line introduced the first à la carte restaurant.
Leypold describes restaurant and menu design as a true team effort at Carnival. Ideas come from all over, he said, and are debated in give-and-take discussions and taste tests.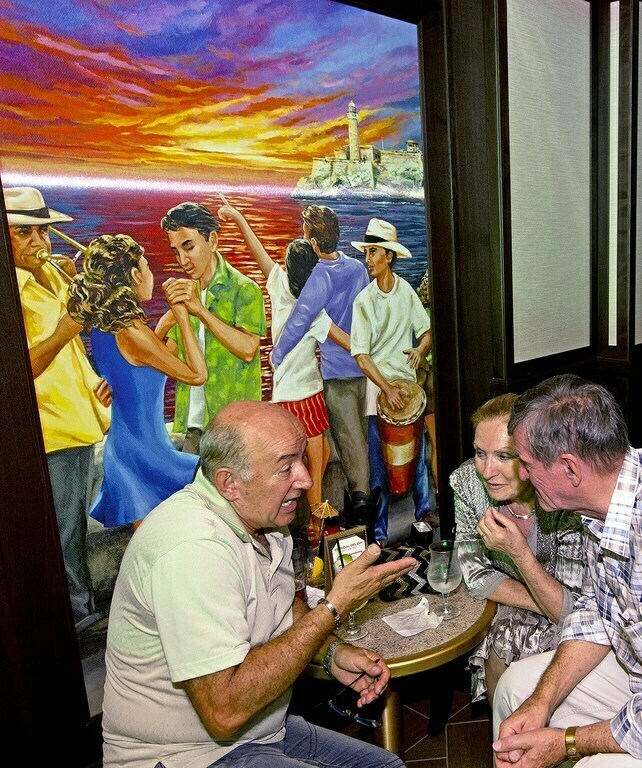 "Everybody has ideas. And then maybe you have 40 or 50 dishes, then you cut it down to 20 or so and you do a tasting with all the senior management. We end up with 10 or so that actually make it to the menu. But that's the general approach to everything here. It's a lot of collaboration, ideas coming from all directions. Then we try to make the best out of it."
Recent additions include the Japanese-style Bonsai Sushi restaurant, which has evolved to offer more hot food, and the Havana Bar, which offers Cuban snack cuisine.
"We didn't have to go to Cuba to discover these tastes. Miami is maybe 50 percent Cuban. The knowledge we needed for that project was readily available." he said. "With Cuban food in Miami it is very easy. We have a lot of Cuban restaurants and they offer a wide variety. Now, obviously this is a bar operation with kind of a snack food, so you wouldn't do certain things because they wouldn't fit with the concept – like an ox tail or something like that."
Instead, the Havana Bar serves Sabor de Habana – plantain fritters, chicken chunks, beef picadillo-stuffed potato balls, and yucca fritters for a very reasonable $6 – and corn tomales, ropa vieja, ceviche de mariscos, and more for just $4. To drink, the Havana Bar has Cuban and Italian coffee, fresh orange juice, and a wide selection of Bacardi rum drinks, including the classic Cuba Libre. "It's bar food, finger food, whatever you call it, but very Cuban flavored.
There are also times when Leypold and his team are pleasantly surprised. Some dishes they considered edgy and perhaps too adventurous for the typical cruiser proved very popular.
"A couple of years ago we started a new thing on the dinner menu. We called it a Teacher. It was things that people generally don't eat, like an ox tongue, shark fritter or a ceviche. There was one item on each menu that was marked as a little bit adventurous. And actually all these dishes became very popular," he said. "On the American Table menu we now call it Rare Finds. All of them are a little bit adventurous to our guests." Not a culinary adventure, but certainly playing on a popular extreme, Carnival has also introduced Guy's Burger Joint, a poolside grill inspired by food TV personality Guy Fieri. "You have two huge smokers and we cook our meat for up to 70 hours. It is a really good product. And it's free."
The idea in many, if not all of these restaurants is to bring people together.
"We are in the final stages of converting the last few ships to our American Table concept, which is more family oriented than what the original product was. There's some sharing involved and then everybody can have the sides they want. It's not anymore that the steak comes with a baked potato and broccoli. They have six, seven, eight, choices of what they can have. And that's appreciated because if somebody doesn't like a baked potato then there's no point in putting it there, you know."
The concept is a winner too because it cuts down on food waste.
"That's something really appreciated by the guests. A lot of guests are really concerned about food waste. So that worked. And then right now we're also starting up a new Chef's Table menu. We always have something going on."
In the end, all the recipes and dining concepts are created by Carnival's in-house staff.
"Everything is easy if you have the right people. We spend a lot of effort on training our people. We also try to treat them properly and keep them for many years because if you don't lose one you don't have to hire a new one. So managing, recruiting and training is just as important as purchasing issues or finding the next new dish," he said.
Leypold has practical advice to young staffers who might want to mirror his career – how to become the "right people" who make difficult tasks seem easy.
"You need a solid culinary background, both in fine dining, casual dining, and ethnic food. You need to be able to spot trends and understand what is working with your guests. You need to focus on quality ingredients and yields more than on prices. You should be able to spot talent and nurture it. Respect people and treat them well – be a team player. Most of all, you need to like what you are doing."
Excerpt from Cruise Industry News Quarterly Magazine: Winter 2016/2017