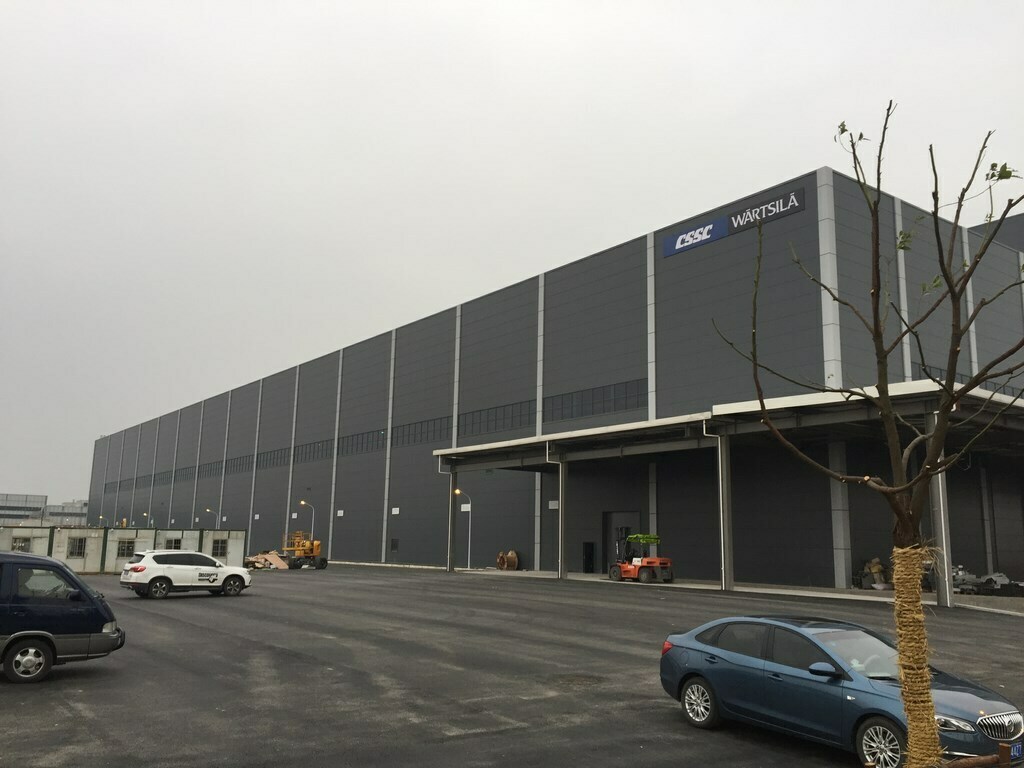 CSSC Wärtsilä Engine Company (CWEC), the joint venture formed between Wärtsilä and China State Shipbuilding Corporation (CSSC), has opened its new production facility located in Lingang, Shanghai. The opening ceremony took place on Jan. 9.
The new 20,000-square-meter production plant is the first in China capable of locally producing large-bore, medium speed diesel and dual-fuel (DF) engines. The plant will also manufacture medium-bore, medium speed diesel and DF engines. Wärtsilä 26, Wärtsilä 32, Wärtsilä 34DF, Wärtsilä 46F and Wärtsilä 46DF engines will be produced at the factory, which has a planned production capacity of 180 engines per year.
CWEC has already booked orders for more than 70 engines and is focused on the cruise, ferry, LNG carrier, offshore, special vessel, and large container ship markets, according to a statement.
"Being close to our customers in order to serve them better is central to Wärtsilä's global strategy. We are, therefore, extremely pleased to officially open this modern production facility, the first in China capable of producing DF engines, which will serve China's shipbuilding industry with high quality, technologically advanced Wärtsilä marine engines. It is an honour to be sharing this day with our joint venture partners, CSSC, one of China's most modern industrial corporations. Together, we are supporting China's shipping industry's move into the age of LNG fuel," commented Wärtsilä's President & CEO, Jaakko Eskola at the opening ceremony.
"This is an important day for China's shipbuilding sector as we now have local availability of both medium and large-bore Wärtsilä diesel and dual-fuel engines. Wärtsilä's extraordinary technological accomplishments and global reputation have been built on its proud history spanning more than 180 years. With our two companies now standing shoulder to shoulder behind this joint venture, we can anticipate great things for the future," said Wu Qiang, President of CSSC.
In November 2016, a similar agreement was signed with Shanghai Waigaoqiao Shipbuilding (SWS), also a part of CSSC. Wärtsilä has successfully cooperated for a number of years with SWS, and this agreement is expected to build on this relationship. SWS is currently the largest commercial shipyard in China.
The joint venture was established in July, 2014 with CSSC holding 51% of the shares and Wärtsilä the remaining 49%.