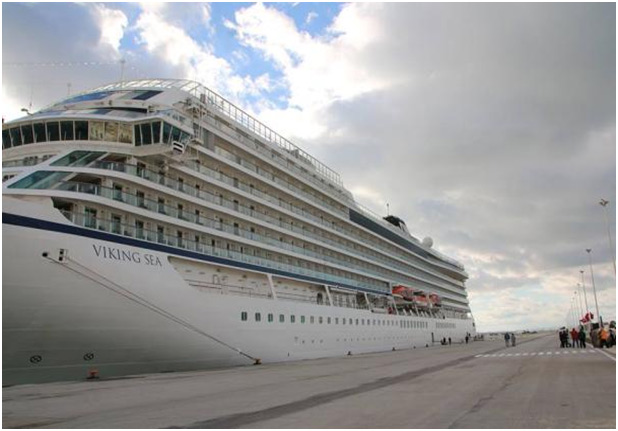 The Viking Sea called earlier this month in Tunisia at the La Goulette Cruise Terminal, with mostly American passengers aboard, according to a statement.
The cruise terminal collaborated with Cultural Ministry to organize a classical music concert in the cruise village played by the Orchestre symphonique de Tunis.
The Cultural Minister and the Tourism Minister joined the port authority and thecruise terminal to welcome the cruise passengers and view the concert.
The Viking Sea has three other calls scheduled to the port this year, and the Viking Sky will visit next month.