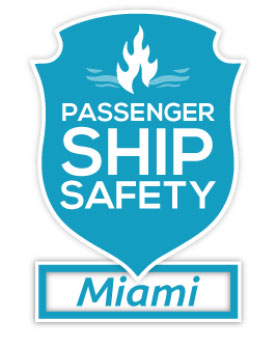 The Passenger Ship Safety Conference will take place Jan. 17-18 in Ft. Lauderdale, its debut in the North American marketplace, focusing on key topics facing the cruise industry.
Cruise line executives and safety and security suppliers are set to give presentations. Also expected are United States Coast Guard and FBI representatives.
Captain Buddy Reams, director of prevention operations – Seventh Coast Guard District (Retired), USCG Chief Maritime Officer, NACE International, will give opening remarks. Reams is best known in the industry for his time at the head of the Coast Guard's Cruise Ship National Center of Excellence.
The opening session will focus on technical innovations and regulatory changes as it relates to growing ship sizes.
Among the presenters will be Kevin Douglas, vice president of technical projects newbuilding, Royal Caribbean Cruises; Brad Schoenwald, senior marine inspector, the Coast Guard's Cruise Ship National Center of Excellence; and Juha Ilvonen, head of sales for Marioff.
There is also a fire prevention and detection panel scheduled, including Ryan Allain, vice president of safety, security and environmental for MSC Cruises and Martina Gallus, director of deck safety for Carnival Cruise Line.
The afternoon will turn to cyber risk management, including speakers Chris Collins, Miami Cyber, FBI; and Rear Admiral Paul F. Thomas, assistant commandant for Prevention Policy, USCG.
Following that is a mass evacuation segment, touching on alternative lifeboat design, life saving applications and developing search and rescue plans.
Wednesday, Jan. 18, continues with more relevant topics, including fire suppression and alternative fuel systems, including LNG, and considerations around them.
There is also a damage stability and ship design segment of the conference to end the day.
The events will take place at the Renaissance Fort Lauderdale Cruise Port Hotel.