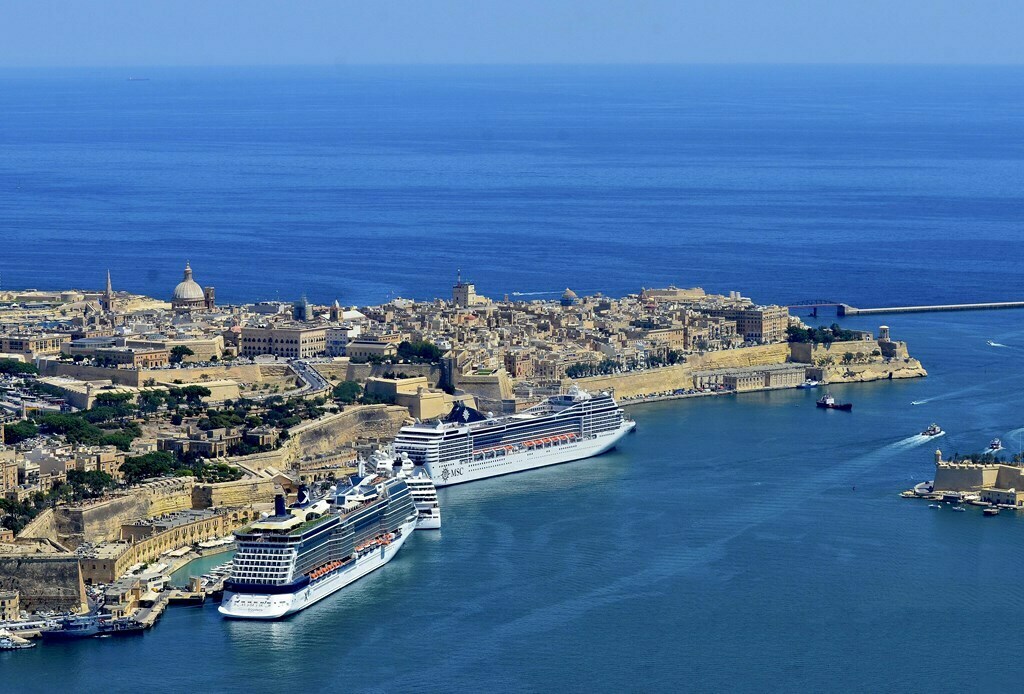 According to figures published by the National Statistics Office in Malta, 2016 was a record year for cruise passengers visiting Malta.
A total of 682,222 passenger movements were recorded, an increase of 2 percent over 2015.
The Minister for Tourism Hon. Dr. Edward Zammit Lewis welcomed these positive figures for the industry..
The Minster also pointed to the island of Gozo, which he said was "reaping extensive economic benefits," which included 19 cruise port calls and 7,000 passengers, doubling from 2012.
The Minister noted "that Malta is strategically positioned in the middle of the Mediterranean and also enjoys a resilient level of security while this industry is serving as an important incentive for regeneration projects and investment particularly within the Grand Harbour region."
In Valletta, the port saw 42 cruise lines and 81 different ships calling over the course of the year.
Among growth areas is homeporting.
''Therefore, it was of great satisfaction that last year we secured our second regular homeporting operation for Malta, with the prestigious P&O Oceana," said the Minister.
The P&O homeport program is expected to contribute 27 calls and 100,000 passengers to Valletta .
Also, he Malta Cruise Network Forum was also established bringing together all stakeholders to ensure that Malta delivers efficiently, reliably and flexibly to the cruise lines and their passengers, while ensuring alignment among all parties involved, according to a statement.
The forecast for financial year 2017 raise the bar, with a target of over 700,000 passenger movements over 330 port calls.
Stephen Xuereb, CEO of Valletta Cruise Port and COO of Global Ports Holding added: "The cruise industry is growing with more new ships being ordered in line with increased demand. Between 2016 and 2026 the total of new beds coming on-board exceeds 220,000 worldwide. Continuous timely investment in our infrastructure and our service delivery is paramount for us to remain competitive. A planning application for a €6m project to widen Quays 4/5 has been submitted. Plans are being finalised to redevelop the Old Power House to create further quayside cultural and entertainment, with additional check-in facilities. 2017 is also the run-up year to Valletta 2018, where Valletta will hold the title of the European Capital of Culture, with the calendar of events adding exciting layers to what the destination already offers."