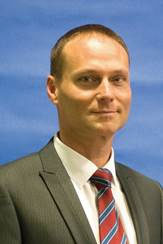 The LATA (Latin American Travel Association) has appointed Tony Mason as CEO in a newly created role.
Mason will support the Chair, Byron Shirto and Executive Committee in the governance of the Association.
The role will see Mason manage operations and business activities, marketing, promotion, sponsorship planning and implementation whilst building relations with key partners and stakeholders and growing the membership, according to a statement.
Tony Mason, former CEO of the Falkland Islands Tourist Board is known for his success in developing the tourism sector in the Falkland Islands where his work focused heavily on strengthening air links and overseeing destination awareness campaigns. Tourism to the Islands grew under Mason's leadership with the winning of three tourism awards testament to this.
Prior to his work with the Falkland Islands Tourist Board Mason was MD at U Can Fly Ltd, trading as LycaFly.com and MD of RSVP Vacations.
"Over the last few years, we have seen an increased appetite from UK consumers wanting to travel to Latin America, which is very encouraging. The creation of this role and the appointment of Tony Mason reflects this positive growth, and our bold and ambitious plans for the future. LATA is delighted to have Tony on board to steer these plans," said Shirto.
Mason added: "I am extremely excited to have been selected as the new CEO for LATA and I am looking forward to leading the association through the next stages of growth. We have an excellent opportunity to grow the tourism sector in Latin America, whilst supporting our membership and developing business partnerships that will prove vital to our future success."