Shenzhen, China, has a new state-of-the-art cruise port as Prince Bay was inaugurated into service as the SuperStar Virgo sailed from the port on Nov. 12.
The facility is a key component of the Shekou Cruise Centre (SCC), a comprehensive transportation hub with air, land, air and rail. Shenzhen is China's fourth largest city by GDP and is located strategically in the Pearl River Delta near Hong Kong, Macau and Guangdong.
About 200 people attended the opening ceremony, including management from Genting Hong Kong and Carnival Corporation.
The development is located in Shenzhen's Shekou Industrial Zone which is owned by China Merchant Shekou Industrial Zone Holdings (CMSK). The SCC development also includes museums, hotels, commercial offices and residential spaces.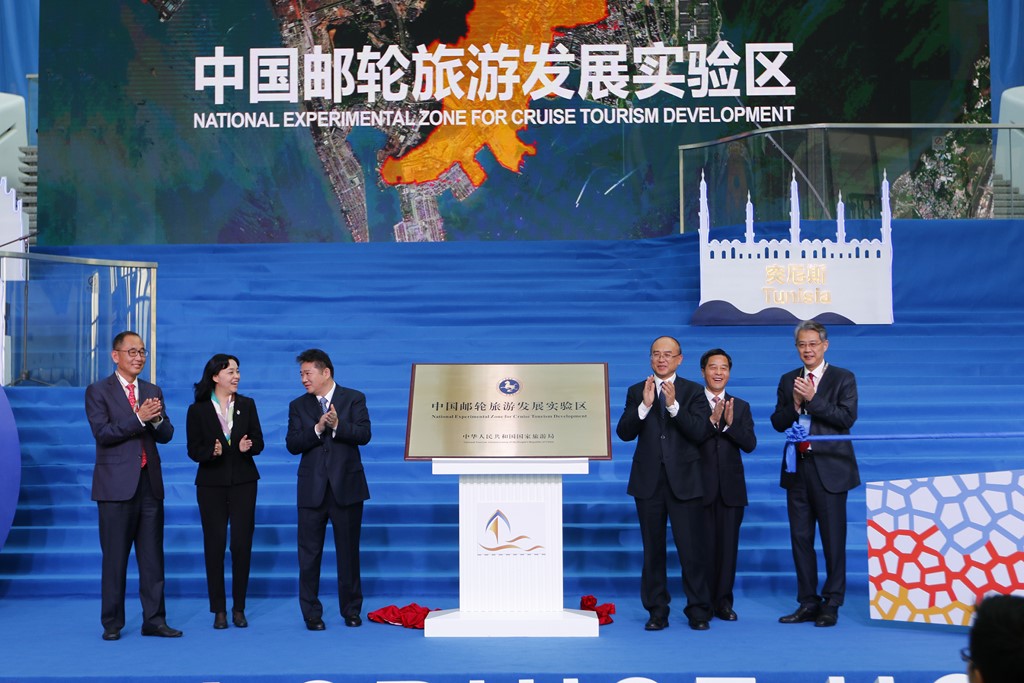 Ang Moo Lim, president of Star Cruises, told Cruise Industry News that the SuperStar Virgo would sail from the port offering both three- and six-day cruises every Friday and Sunday, respectively, through the end of 2016.
"But, since it's a new port, we will be adding different length cruises in 2017," said Lim, adding pricing would be similar to sailings from Hong Kong and Nansha.
An agreement between Genting Hong Kong and CMSK not only calls for the two to partner in the homeport operation at Prince Bay, but also explore recruitment, supply chain and more.
Lei Gong, vice president, CMSK, said that was the time was right to development Shenzhen into a state-of-the-art cruise port. CMSK also has investments in cruise ports in Tianjin, Qingdao, Shanghai and Xiamen, essentially covering 90 percent of the local cruise market.
The model in Shenzhen, he said, combining various service sectors and real estate development, will become the standard for other areas.
Among other stated plans to invest in their own cruise brand and own cruise ships, Gong declined to comment, but did say their intention was to extend the value chain.