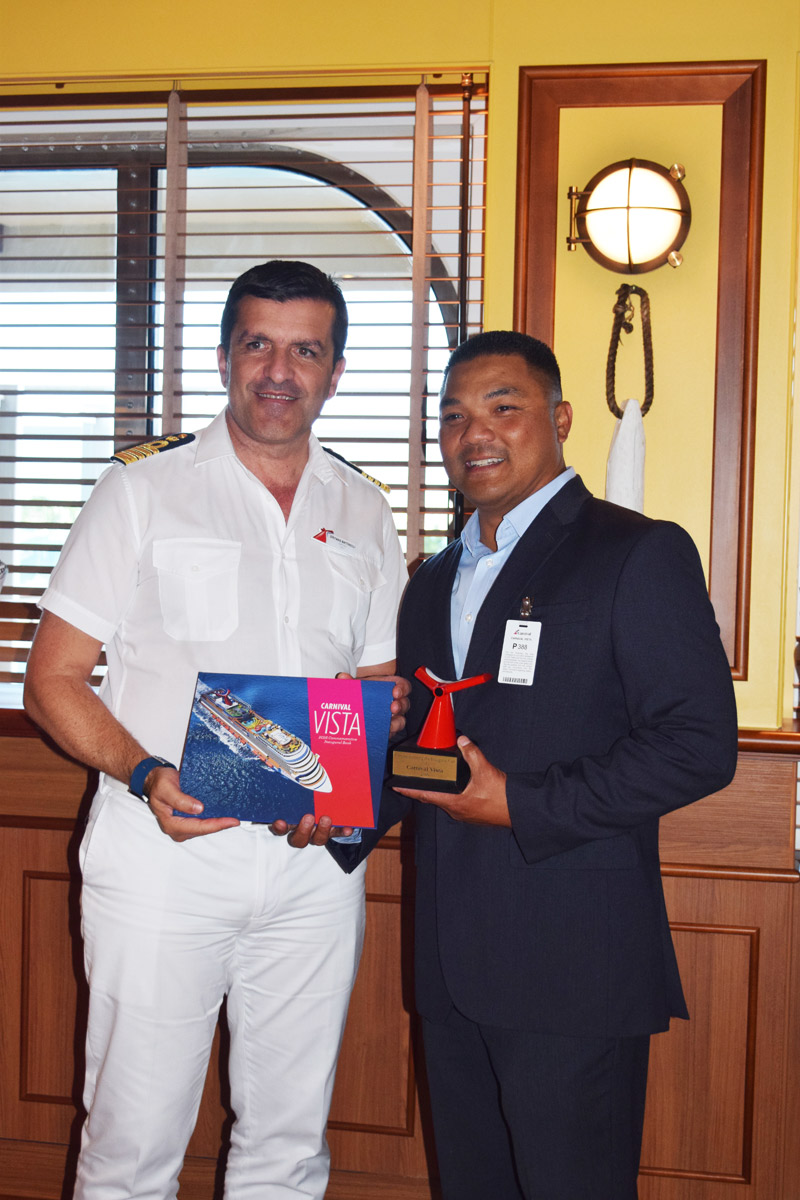 PortMiami welcomed the Carnival Vista, when it arrived yesterday to kick off its schedule of six- and eight-day cruises to the Caribbean.
To officially welcome Carnival Vista to its Miami homeport, Carnival Vista Captain Stefano Battinelli and PortMiami Assistant Director Fred Wong participated in a maritime plaque exchange prior to the ship's first-ever departure from Miami.
"Miami has been our home since our company's inception in 1972 and homeporting the new Carnival Vista here not only provides consumers with a convenient homeport with renovated facilities and numerous operational enhancements but speaks volumes about our confidence in growing this important market," and said Christine Duffy, Carnival's president.
"We are thankful for Carnival Cruise Line's continued growth at PortMiami," said Miami-Dade Mayor Carlos A. Gimenez. "The arrival of new and innovative cruise ships such as Carnival Vista helps solidify our place as a global hub for travel and tourism, vital to the continual growth and development of our community."
"It's an exciting day at PortMiami," said PortMiami Director/CEO Juan M. Kuryla. "There's no doubt that the arrival of the Carnival Vista, Carnival Cruise Line's newest and largest cruise ship, represents a new vacation option for passengers sailing out of the Cruise Capital of the World. We're grateful to have this opportunity, and we look forward to continue strengthening our partnership with Carnival," he added.