Saguenay first opened to cruise ships with a pier built to Queen Mary 2 specs in 2006, and now the Canadian port can say the Cunard Line vessel has called as the trans-Atlantic liner made her inaugural visit to Saguenay on October 11.
A sunny day greeted passengers, with 40,000 locals coming out to see the ship and be part of the atmosphere.
A special program was created to mark the special day, according to the port.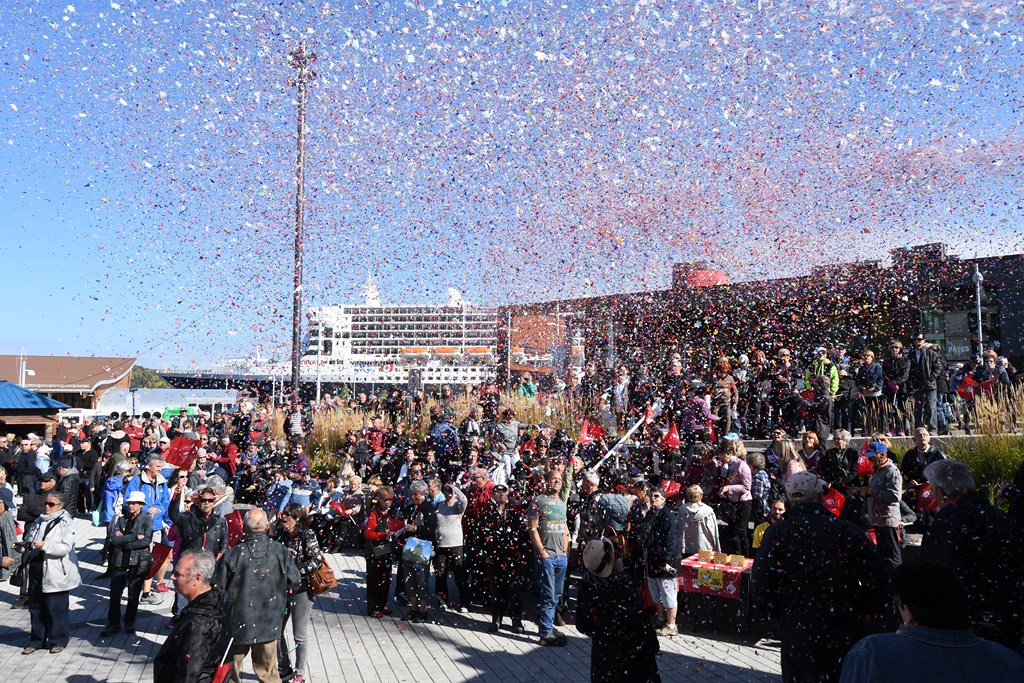 Over 160 volunteers dressed in La Fabuleuse costumes were present to offer passengers a memorable reception with traditional dances and samples of local products
The mayor of Saguenay, Jean Tremblay, accompanied by dignitaries, welcomed Captain Kevin Oprey of the the Queen Mary 2.
The ship got a royal send-off with thousands of residents raising red festival flags when the ship left. The day's activities came to a close with spectacular fireworks organized by the Saguenay Fjord's villages as the ship sailing away.