Damen Shipyards Group has revelaed its design for an expedition cruise ship.
With Damen taking the lead, the design also draws on the skills and expertise of two additional parties: Expedition Voyage Consultants Ltd and the Danish Naval Architect firm, Knud E. Hansen. Damen has also collaborated with Expedition Voyage Consultants on the design.
Damen Product Director Henk Grunstra said: "Bringing Knud E. Hansen onto the project team allowed us to benefit from their vast collective expertise in designing passenger ships- including the first ever expedition cruise ship. By combining Knud E Hansen's portfolio including designs for more than 700 cruise vessels and the 6,000-plus ships that Damen has built over the years, you have quite a team at your disposal."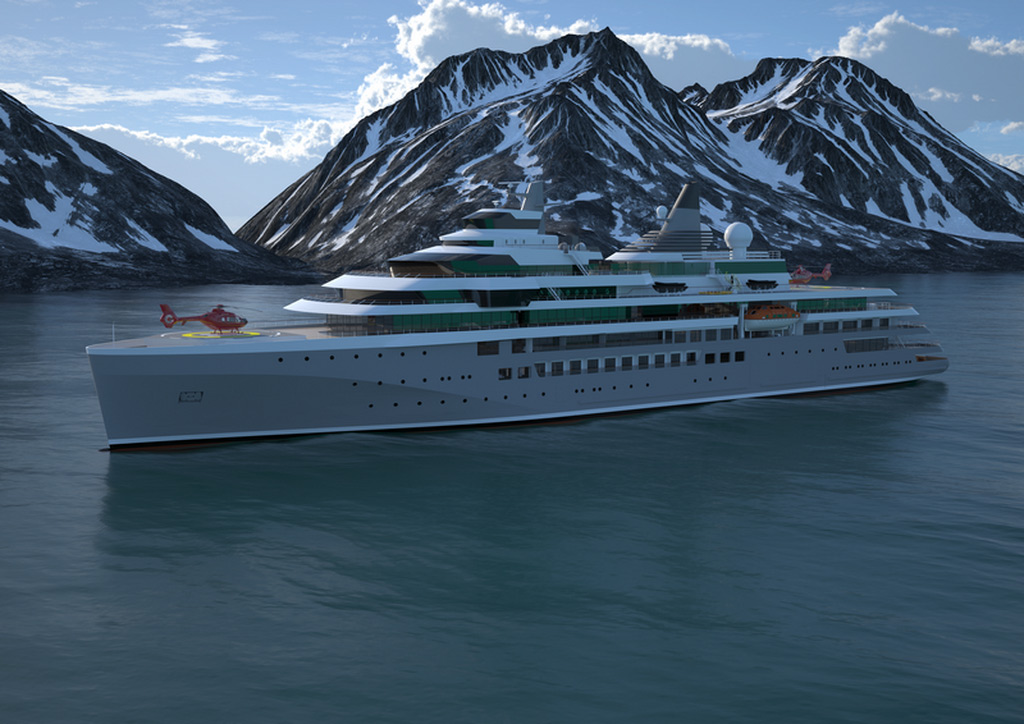 The ship has been designed for expedition operations in both remote polar and tropical regions. "The vessel's Polar Class 6 compliance and 30 days autonomous cruising capability ensure she is globally capable and able to tackle challenging, far-reaching itineraries," said Grunstra. "Furthermore, the vessel's design is prepared to comply with SOLAS' Safe Return to Port requirements."
A core philosophy of the design was to connect its passengers to the pristine environments in which the vessel will sail, said Damen, in a prepared statement.
"Whether sailing adjacent to remote Pacific atolls or sliding past towering Antarctic icebergs, passengers will take in the views on multiple viewing platforms that extend over the side or past the bow, providing the most spectacular vantage point of any expedition ship. Perched on the ship's mast, a specially developed crow's nest will aide visibility during ice navigation as well as give passengers a panoramic view over the surrounding landscape," the company said.
The concept is for 115 passengers, and can be scalled to 200-plus passengers.
Damen has selected a diesel-mechanical hybrid configuration for propulsion with medium speed engines. The service speed is 16 knots.
Designed to be "battery ready," the vessel can be equipped with an energy storage battery system capable of various functions.