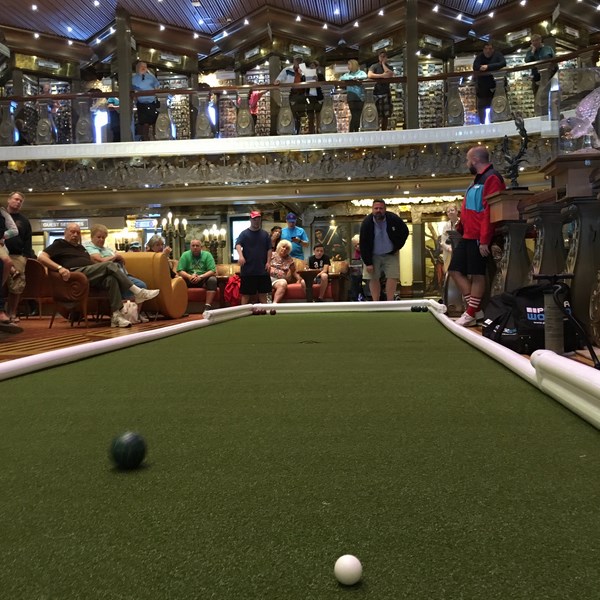 Carnival Cruise Line ships have added bocce onboard, thanks to an inflatable court developed by New Zealand company Packaworld, according to a statement from the company.
Joey Colby-Begovich, Manager of Entertainment Experience for Carnival Cruise Line, said Carnival was excited to introduce bocce on 18 ships across its fleet after successful trials onboard the Carnival Pride and Carnival Glory. The trials were run by the American Bocce Company.
"Adding a sport like bocce gives our guests yet another fun activity to enjoy," Colby-Begovich said. "We are really excited to offer bocce across our fleet. Bocce is a fantastic ice-breaker and can be enjoyed by guests of all ages. The response from our guests has been wonderful."
Packaworld has developed inflatable 'Packabocce' courts in collaboration with Special Olympics New Zealand.
Packaworld CEO Peter Roberts said his courts were developed to make it easier to bring the game to new players and locations around the world.
The invention of portable recreation courts in 30-foot by 8-foot recreation size and 22-foot by 6-foot mini size meant recreational bocce could now be set up in minutes just about anywhere there was space to inflate the courts, he said.
"Traditional courts are 60 feet long, 12 feet wide, and usually made of wood, so they require a dedicated space. Moving them takes a lot of effort, and transporting them has been dependent on trailers and shipping containers.
"This led us to invent Packabocce courts. They are revolutionizing the way bocce is set up. One of the world's oldest sports can now be offered anywhere from ship to shore."