Attendees arrives in Tianjin.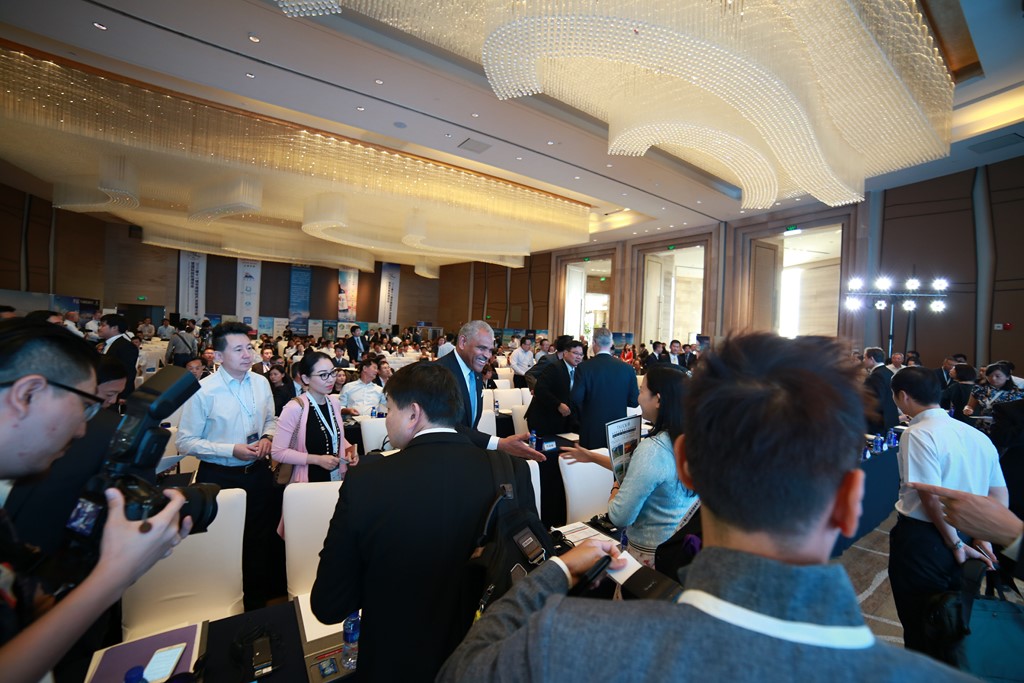 Chinese officials and industry leaders gather for Friday conference sessions.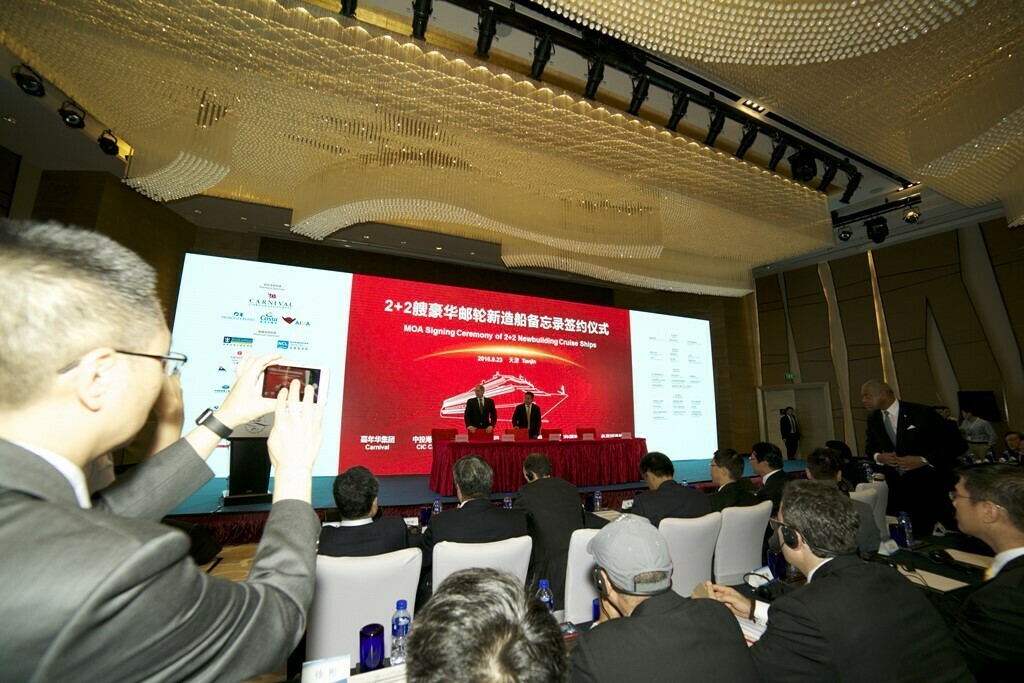 Carnival and CSSC prepare for the JV/MOA announcement.
A packed room representing the cruise industry globally and in China.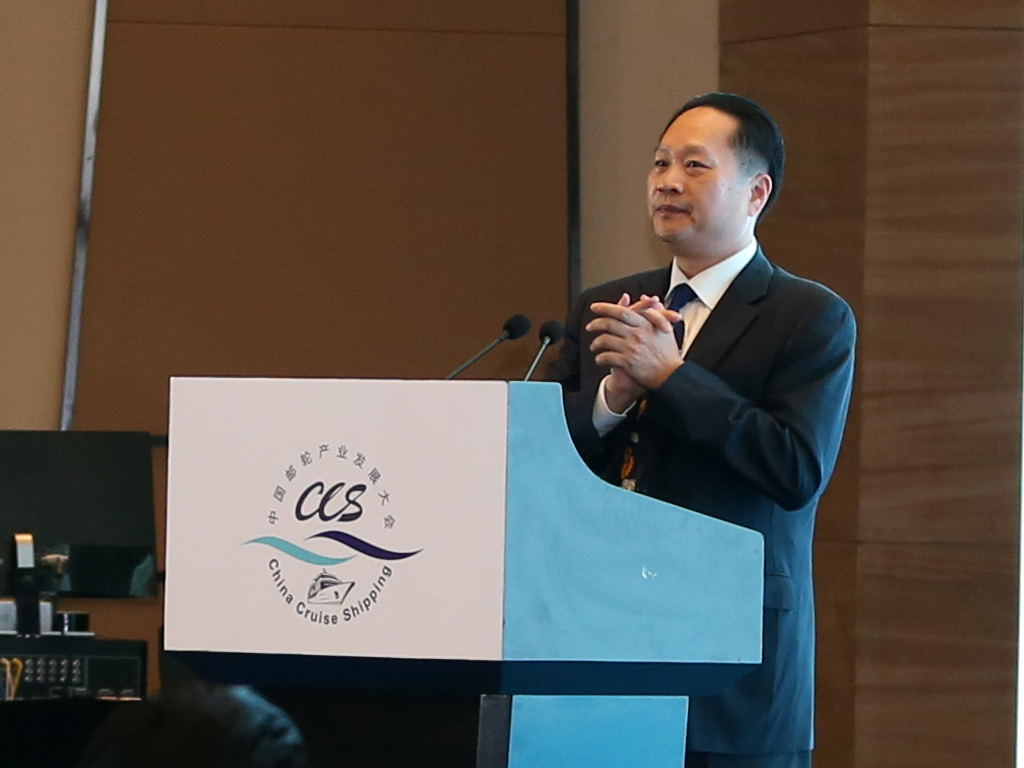 Weihang Zheng, executive vice chairman and secretary general, China Cruise and Yacht Industry Association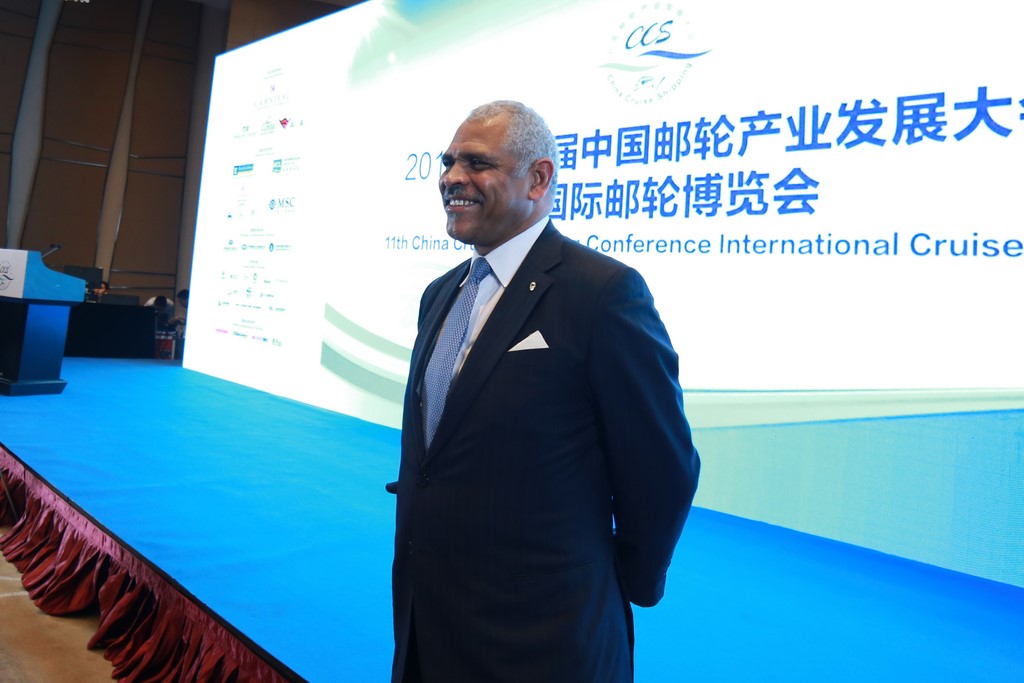 Arnold Donald, president and CEO, Carnival Corporation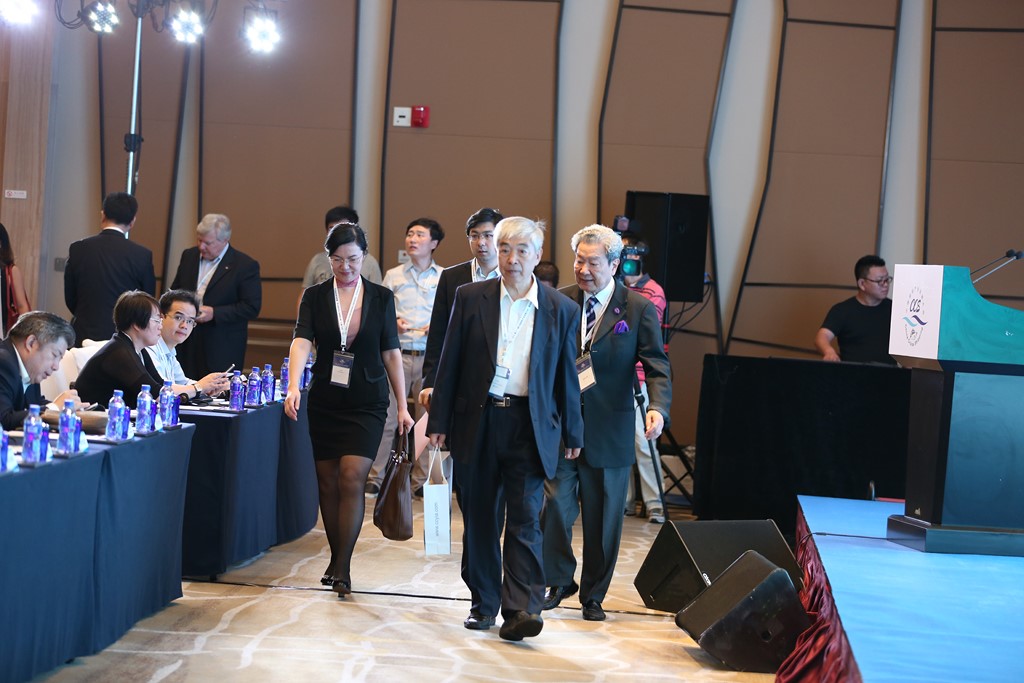 Chinese officials arrive.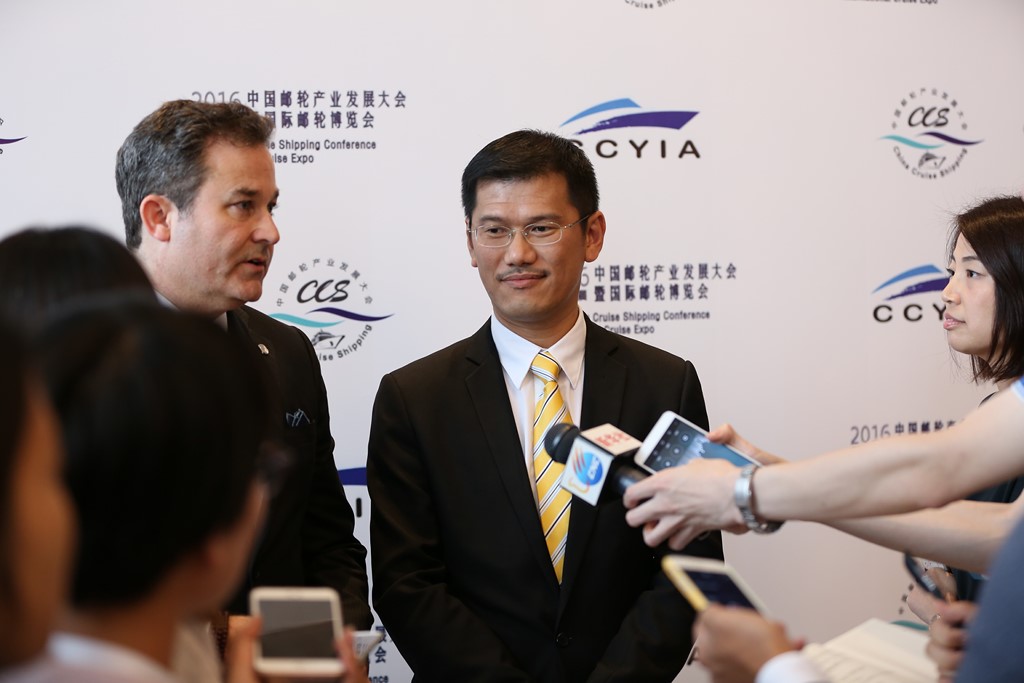 Thatcher Brown, president, Dream Cruises; and Ang Moo Lim, president, Star Cruises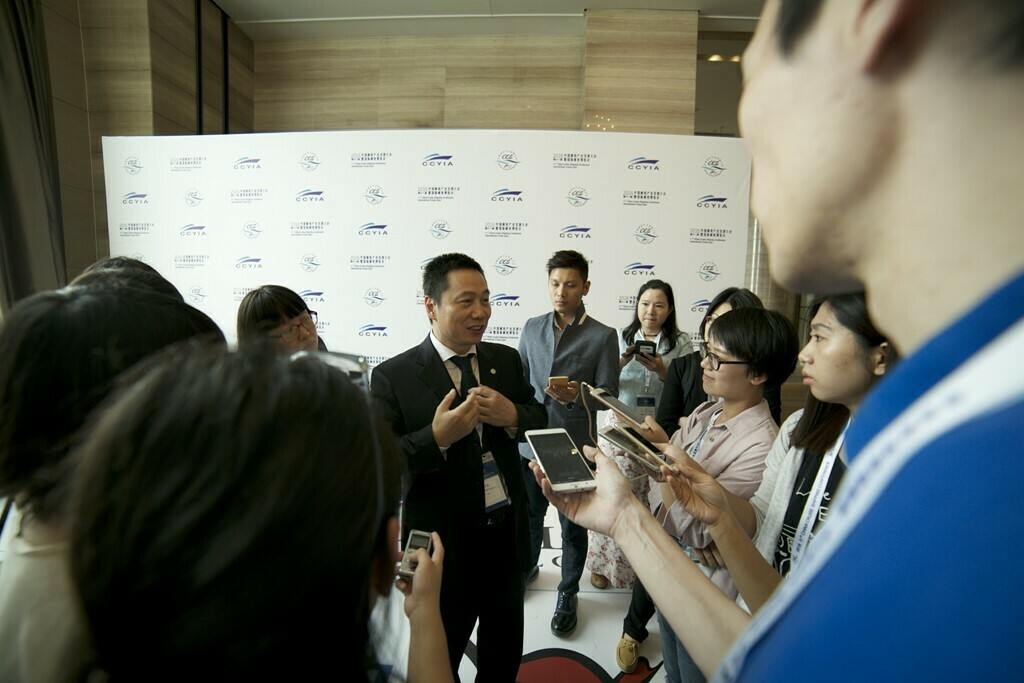 Min Fan, president and CEO, SkySea, takes questions from the media.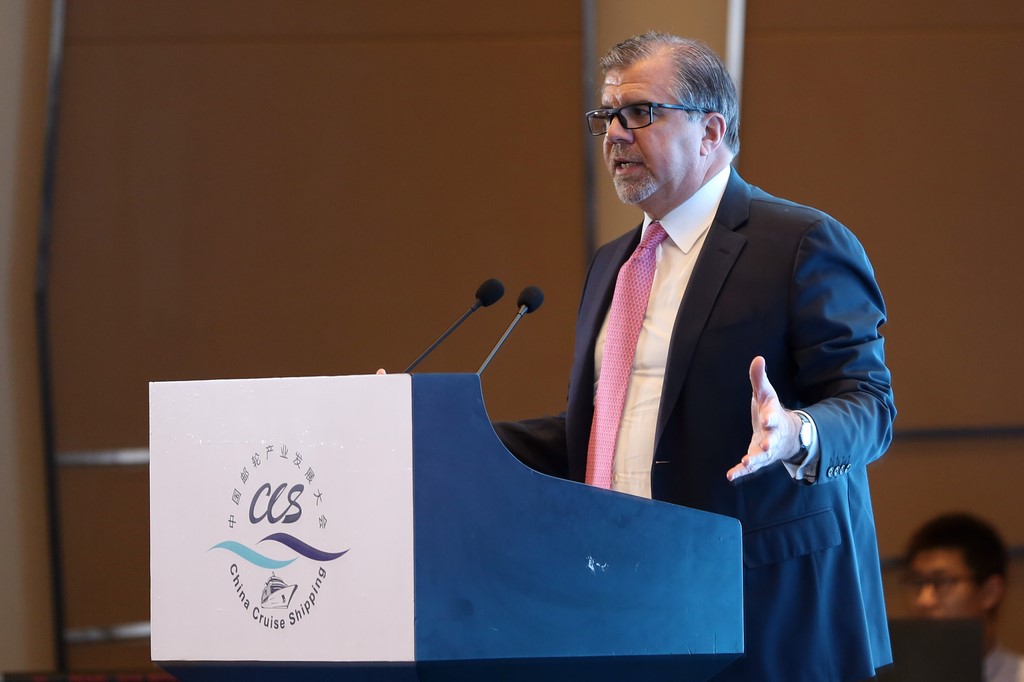 Frank del Rio, president and CEO, Norwegian Cruise Line Holdings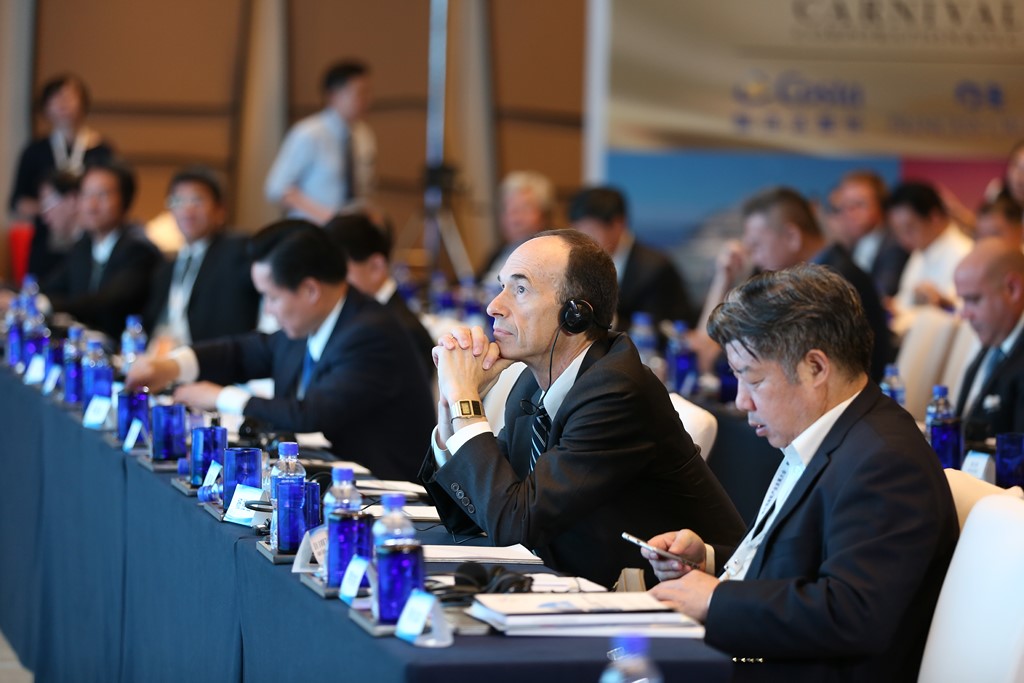 Adam Goldstein, president and COO, Royal Caribbean Cruises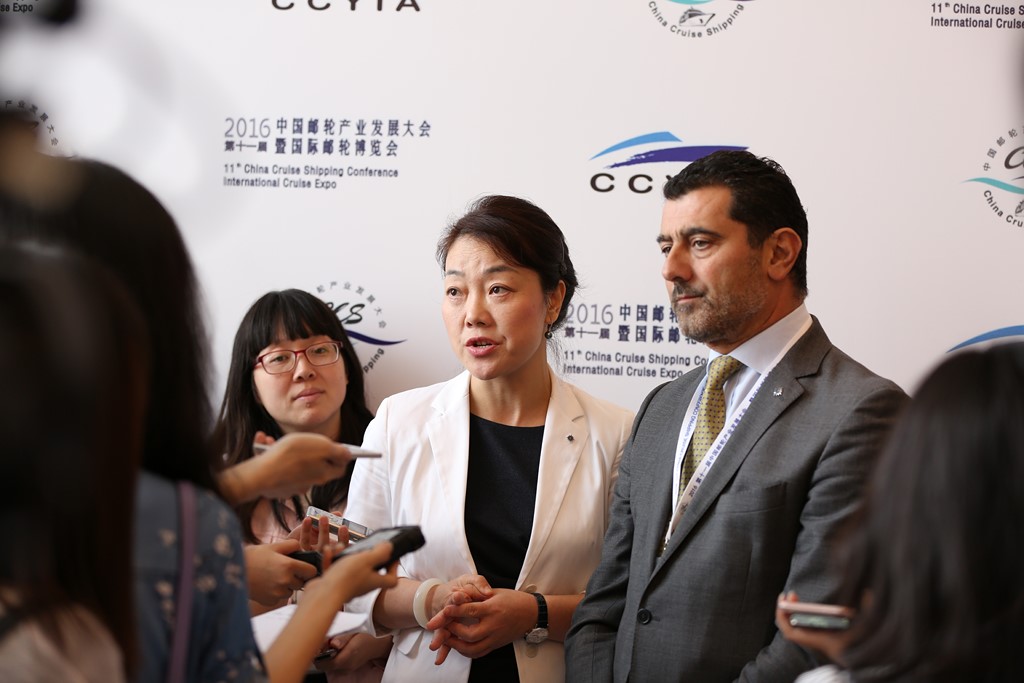 From left: Helen Huang, president, Greater China, MSC Cruises; and Gianni Onorato; president and CEO, MSC Cruises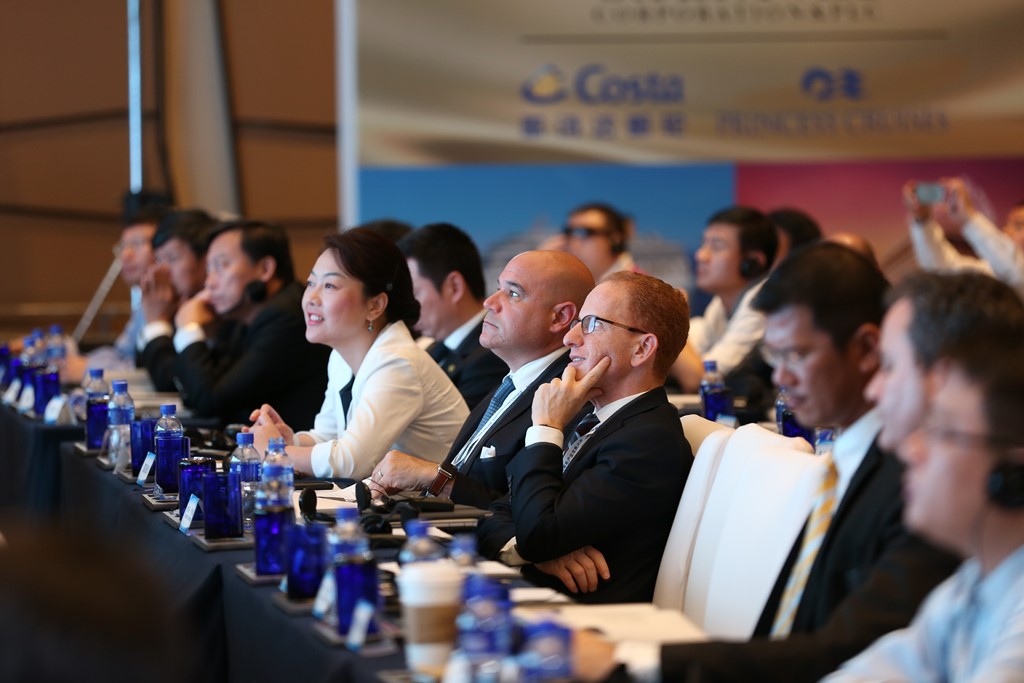 David Herrera, president of NCLH China and Harry Sommer, executive vice president for international business and operations, NCLH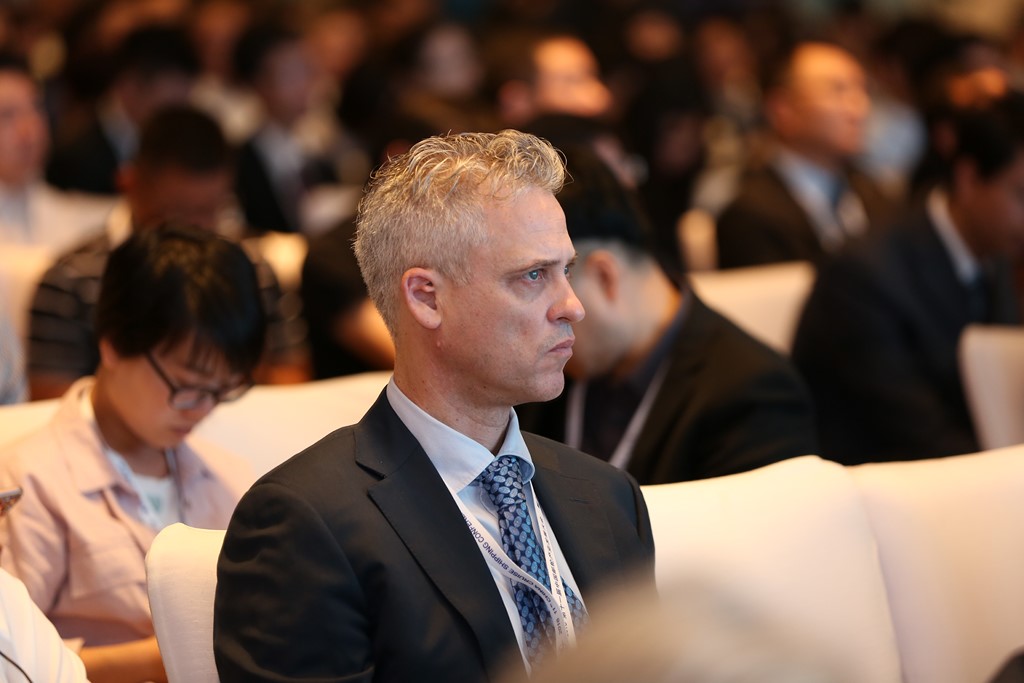 Hernan Zini, COO, SkySea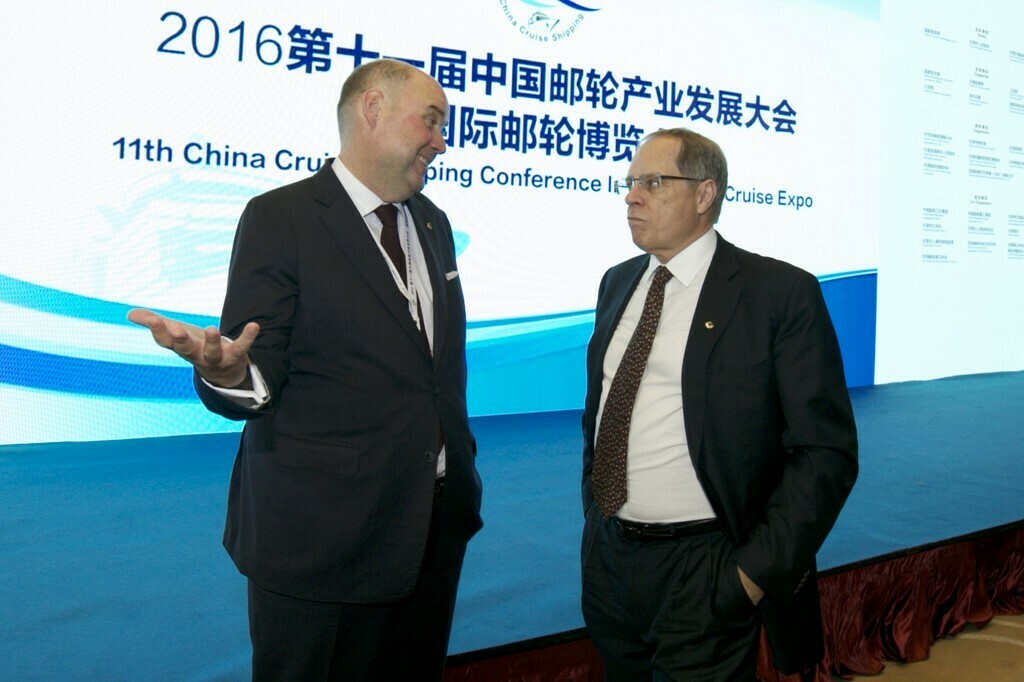 From left: Michael Ungerer, COO Asia, Carnival Corporation; and Alan Buckelew, COO, Carnival Corporation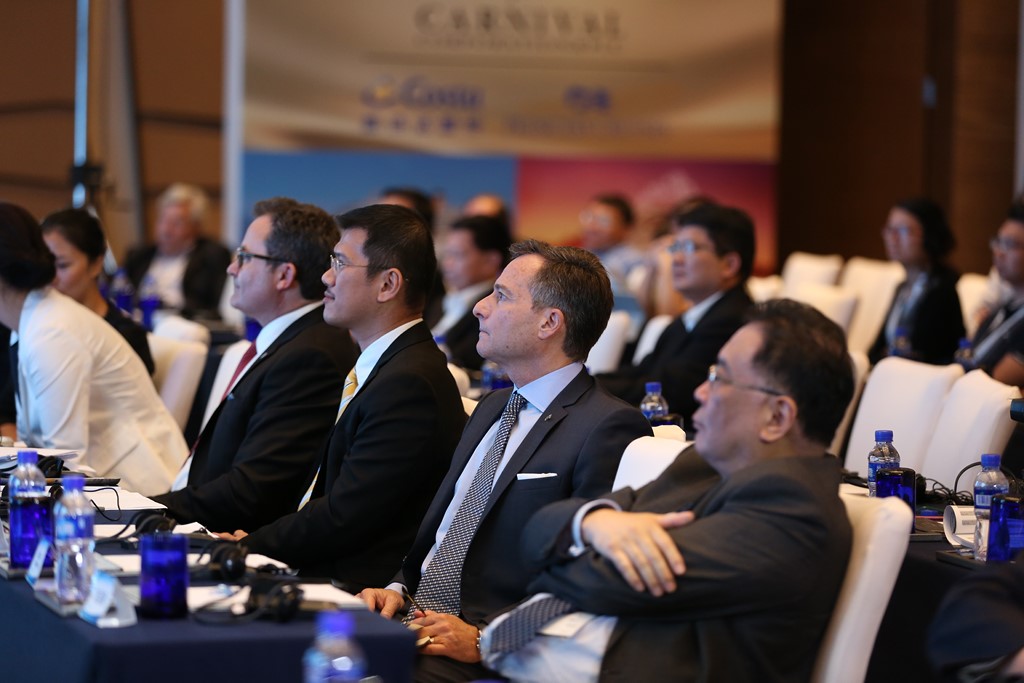 Anthony (Tony) Kaufman, executive vice president, international operations, Princess Cruises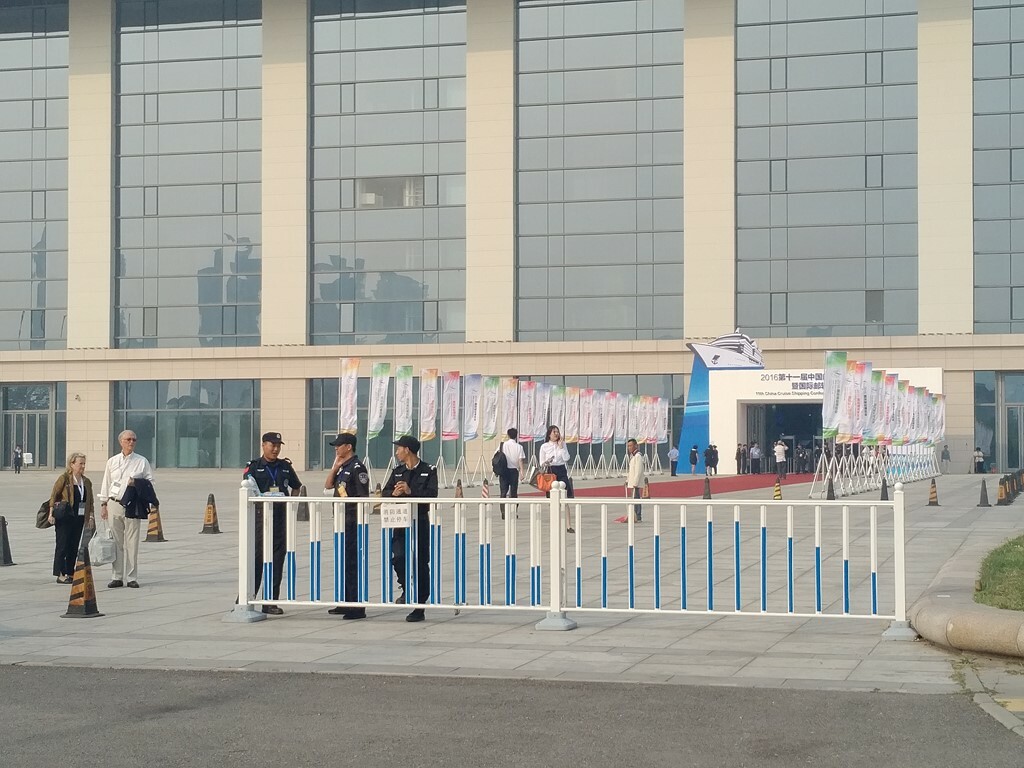 The red carpet was out at the trade show in Tianjin.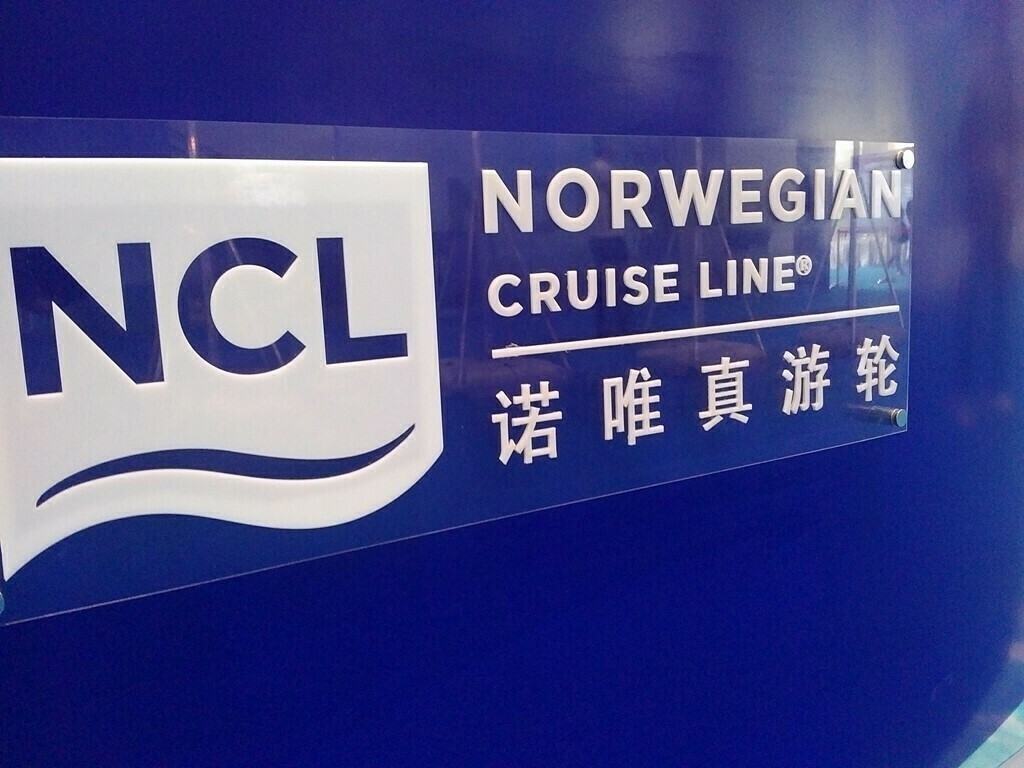 A sign of things to come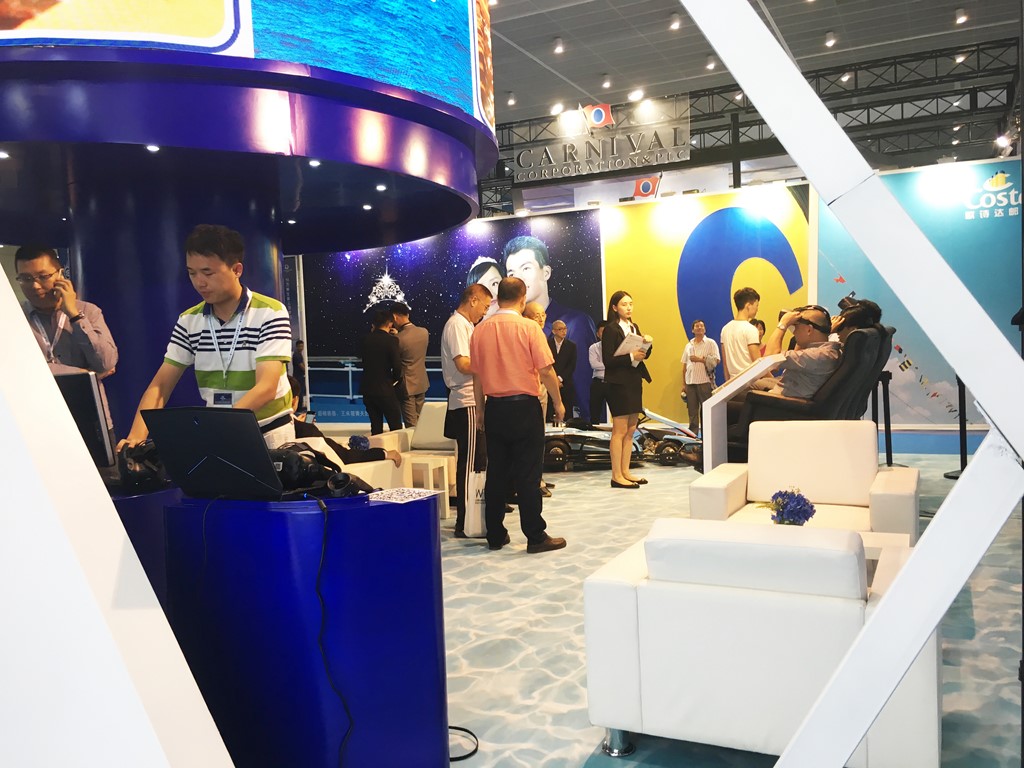 Trade show highlights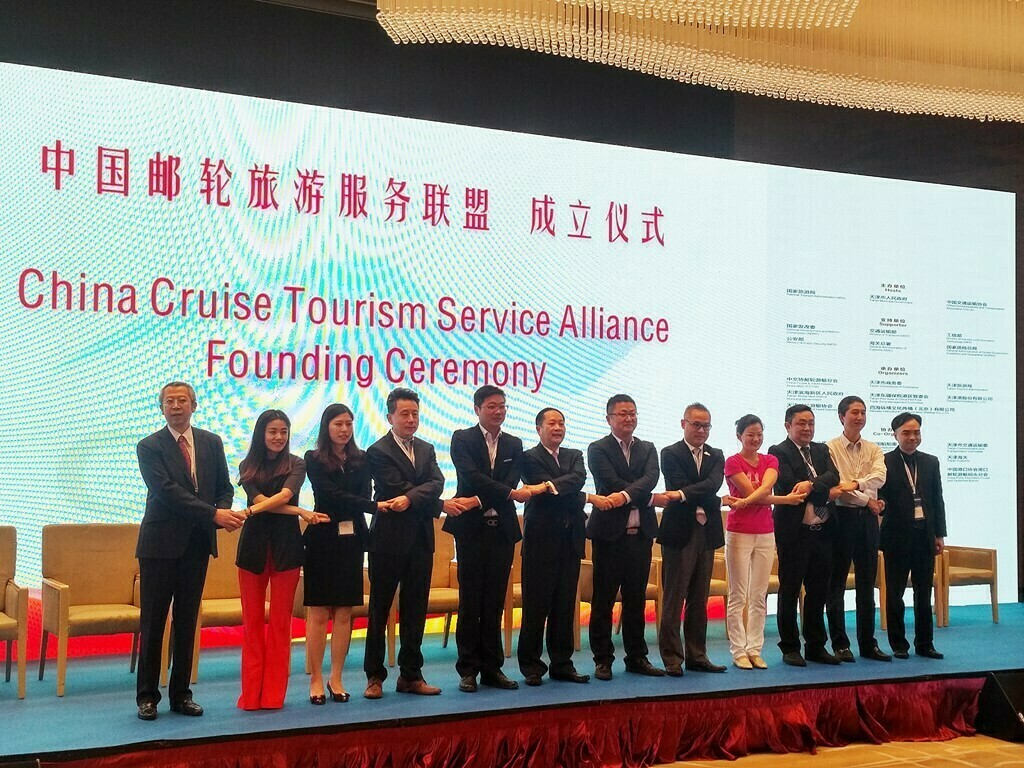 The China Cruise Tourism Service Alliance was officially launched on Saturday by the China Cruise and Yacht Industry Association at China Cruise Shipping in Tianjin.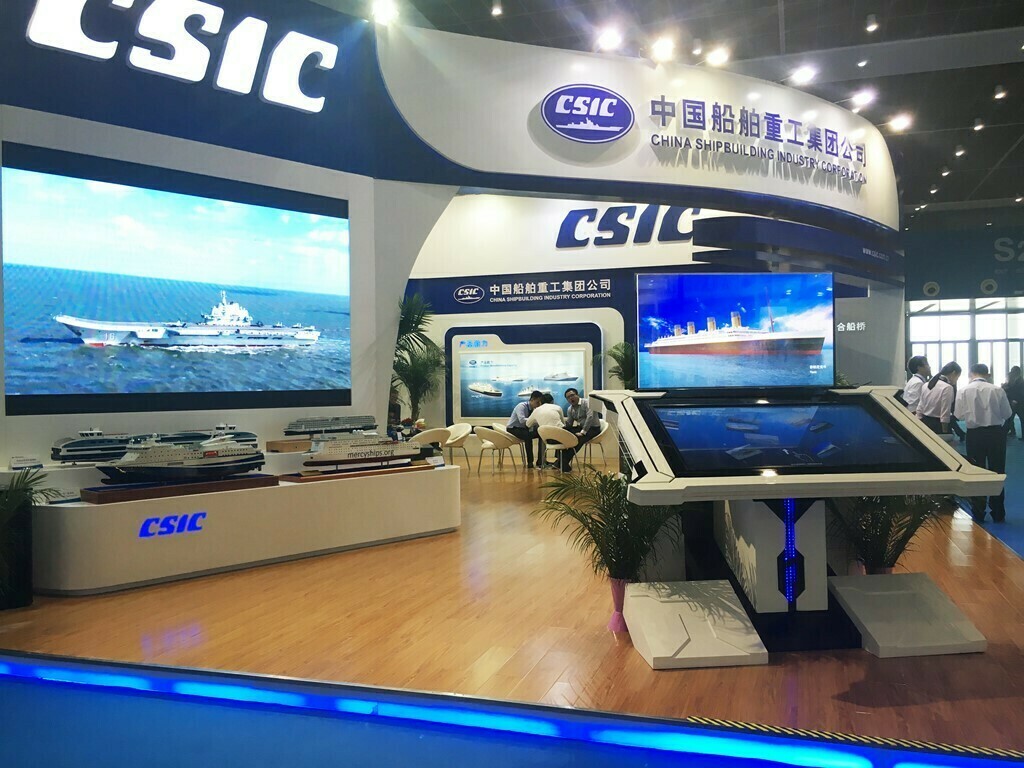 China Shipbuilding Industry Corporation display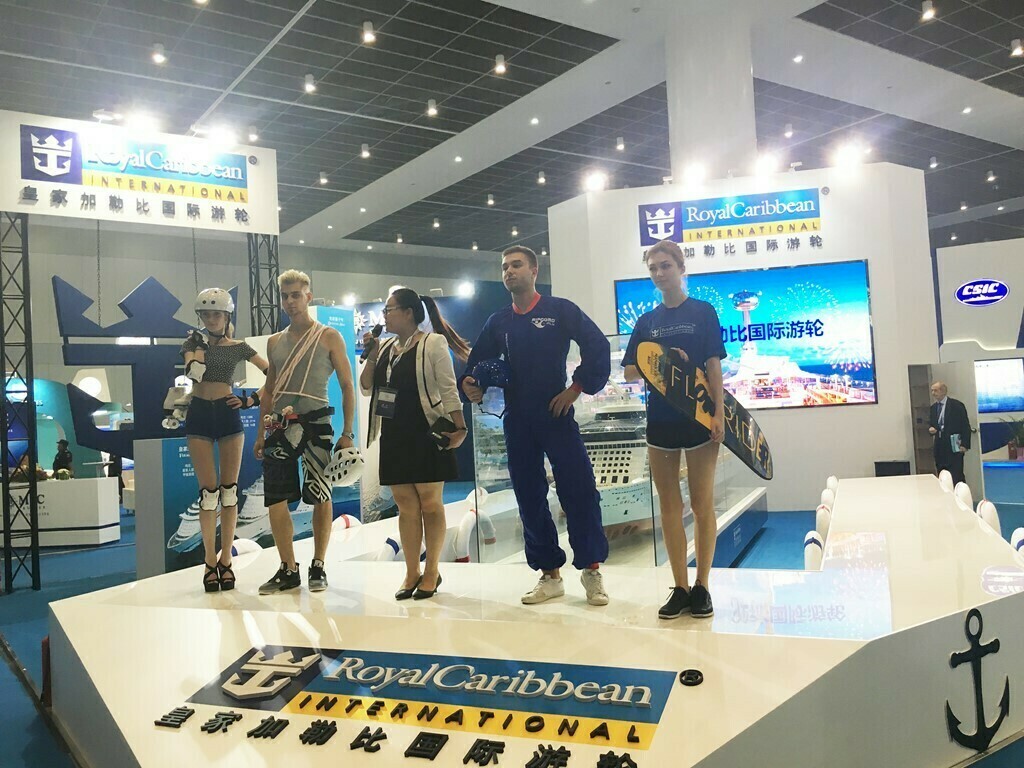 Royal Caribbean was promoting its cruise experience.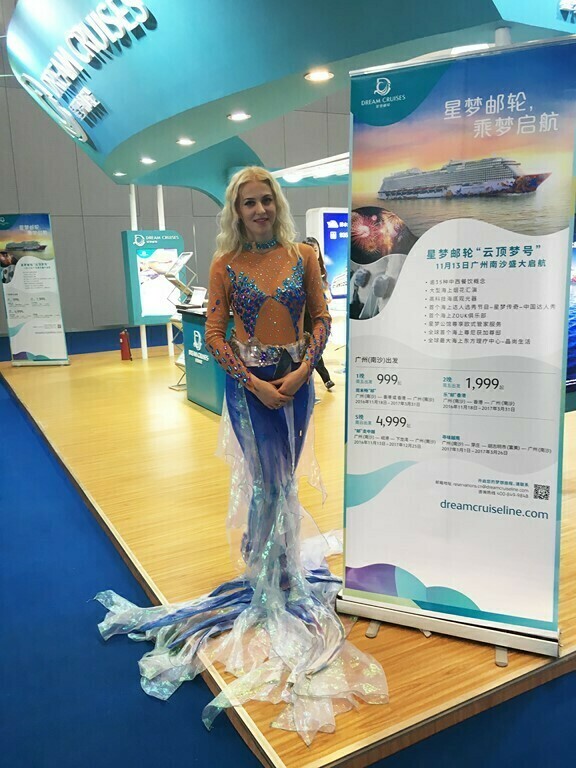 Dream Cruises' branding platform features a mermaid.
Photos: Cruise Industry News