Various news, notes, rumors and more as heard by the Cruise Industry News editorial team at the 11th edition of the China Cruise Shipping conference and trade show being held in Tianjin, Sept. 23-25 and hosted by the China Cruise and Yacht Industry Association.
STX Moves: While Fincantieri and Damen reportedly bid for STX France, could there be other parties in the mix? Yes, according to one source in China, who said he expected Chinese interests to purchase the yard. A takeover of an existing European yard with cruise experience could give a Chinese shipyard looking to get into the cruise ship building business a leg up on local rivals.
Thursday Setup: It's been a busy setup week in the bustling city of Tianjin ahead of China Cruise Shipping. Construction crews have been working on the trade show floor to build elaborate stands for a number of key exhibitors, including the China State Shipbuilding Corporation and the China Shipbuilding Industry Corporation. In addition, and for the first time, is significant outdoor conference and trade show signage near the conference and trade show location in Tianjin.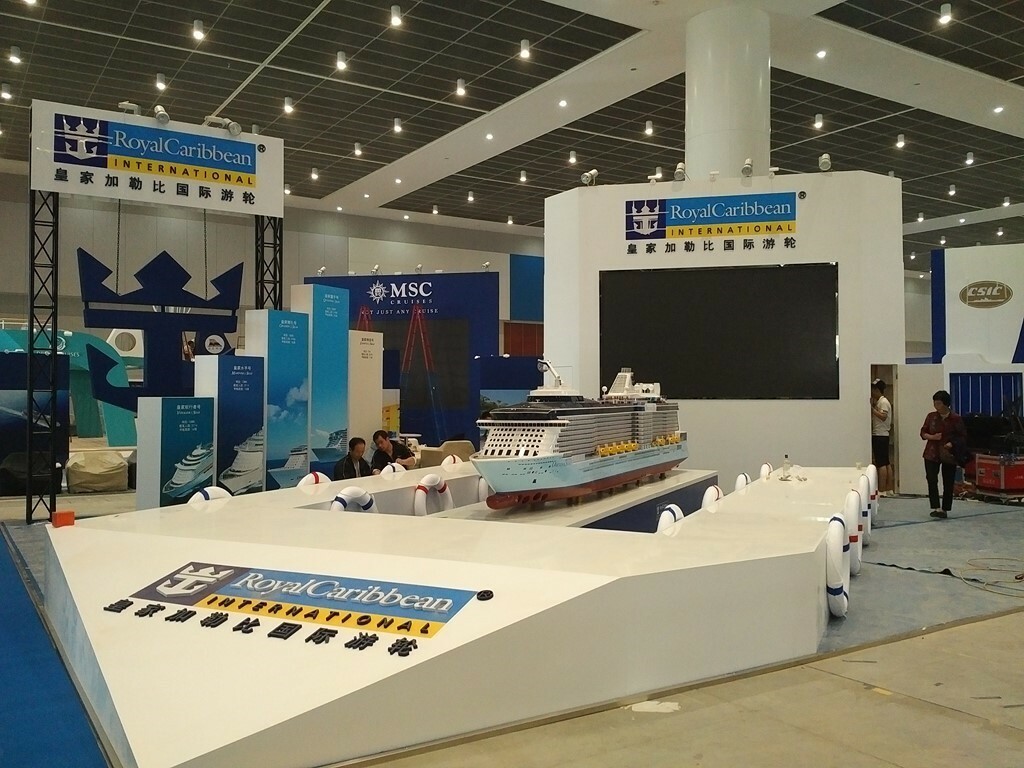 B06: In Tianjin? Stop by Cruise Industry News at booth B06 and pick up an advance copy of the Fall 2016 edition of the Cruise Industry News Quarterly Magazine.
AIDA: With the AIDAbella staying in the Mediterranean and not coming to Shanghai in 2017, questions surround whether AIDA has postponed or dropped its China program. However, AIDA's branding is featured prominently by Carnival Corporation at China Cruise Shipping.
Four: While it is the 11th China Cruise Shipping, it is the fourth held in the port city of Tianjin.
MSC To Tianjin: The recent news that MSC will base the Splendida in China starting in 2018 was accompanied by adjustments to the MSC's Lirica current program – with the ship moving to Tianjin from Shanghai. The deployment move will help ease the congestion and capacity issues of Shanghai. Will more news follow from other companies?
AIDA and Carnival: Last October, Carnival Corporation announced Carnival Cruise Line and AIDA Cruises would send ships to China. Brand leadership was in prominent attendance at China Cruise Shipping in Shanghai, and again over the summer when AIDA held a launch party for its China product. With AIDA delaying its China program, and Carnival also pushing deployment back, will top brand management be in attendance?