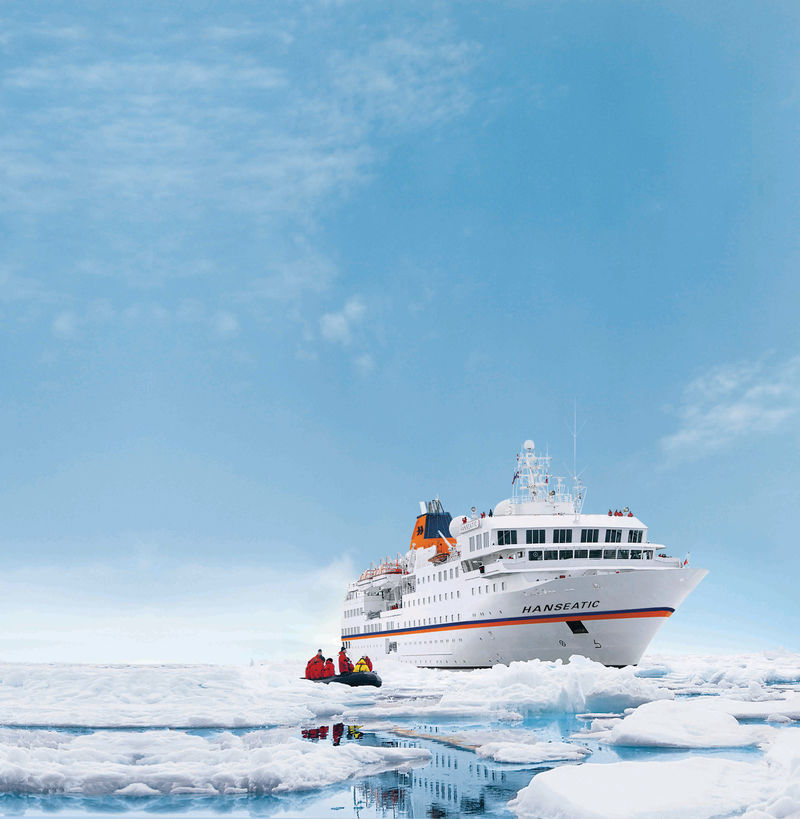 Hapag-Lloyd Cruises' Hanseatic has navigated through the Northeast Passage again. In 2014, the ship was the first non-Russian cruise ship to navigate the area.
After sailing a total of 5,542 nautical miles, the ship will arrive in Nome on September 10 and officially end its cruise.
The expedition voyage departed from Tromso on August 16, 2016. The first port of call was Murmansk in Russia.
After cruising through the Barents Sea/Arctic Ocean, the ship stopped at anchor in Novaya Zemlya and Franz Josef Land, before the ship went on through the Kara Sea to Severnaya Zemlya. Other stops at anchor took place off Siberia, Wrangel Island and Chukchi Island. The Northeast Passage officially ended at 6:00am on September 7 when the ship rounded Cape Dezhnev.
The cruise was fully booked according to a statement from the cruise line.
The crew organized 20 landings and tours with 14 zodiacs.