Nanaimo hosted the Coral Princess on Sunday Sept. 18 and welcomed the Celebrity Infinity on Monday Sept. 19, providing back-to-back days of local economic impact for the Central Vancouver Island.
President and CEO of the Nanaimo Port Authority, Bernie Dumas, said the back-to-back ship visits by Princess and Celebrity is proof the island is a preferred destination.
"We are so fortunate to be located in one of the most desirable destinations in the world and once travelers discover what we have here many plan to return. Our Island hospitality program with several partners is exceptional and I know from passengers' feedback that our product is one of the best you can find anywhere," said Dumas.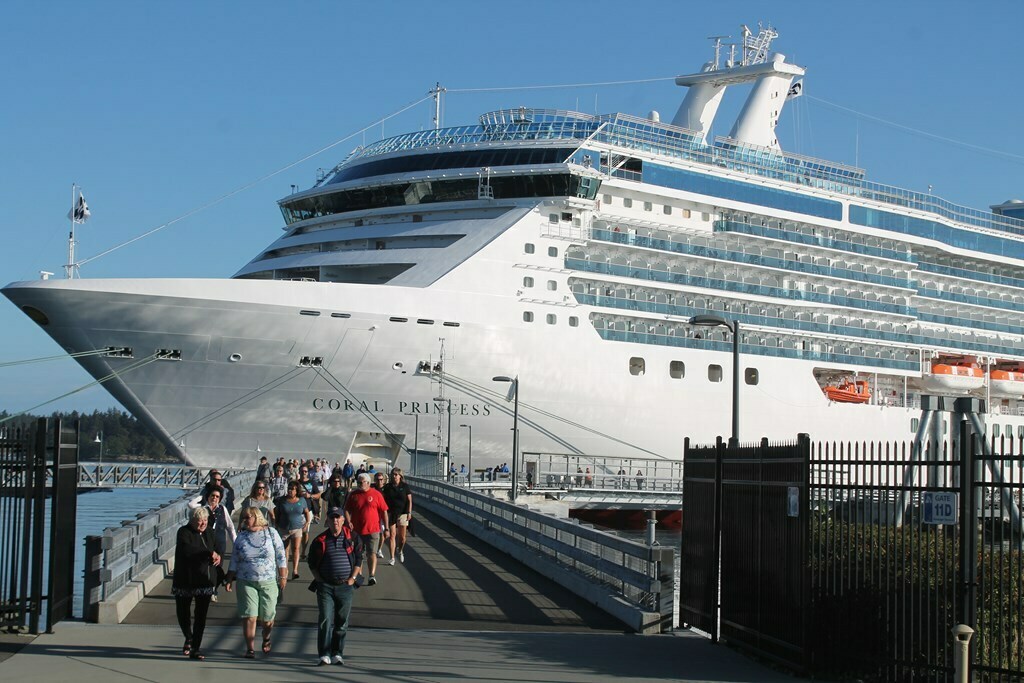 The Coral Princess was in port from 7 a.m. to 4 p.m. with 2,000 passengers and 900 crew, sailing from Vancouver to Ft. Lauderdale.
The Infinity was scheduled to be in port from 7 a.m. to 3 p.m. with 2,200 passengers. The ship is on an eight-day cruise round-trip from Vancouver. It is the ship's second visit of 2016 to Nanaimo.
"We are delighted that both lines chose the Port of Nanaimo for local and regional shore excursions to the Alberni and Cowichan Valleys including the Parksville – Qualicum area," Dumas added. "Economically, (each) cruise call will have an average immediate impact of over $300,000 to the region. Additionally, passengers seriously consider our destination for a future multi-day visit."