The Crystal Cruises Serenity made its inaugural call to the Canadian port of Nanaimo on Friday, August 5.
"Our warm Central Vancouver Island welcome will be primed for this luxury ship call to our port. With feedback over the years that we host largest cruise ships very well, the Crystal Serenity with 1,070 passengers, is another line that we look forward to working with as our cruise program evolves," said Bernie Dumas, president and CEO of the port.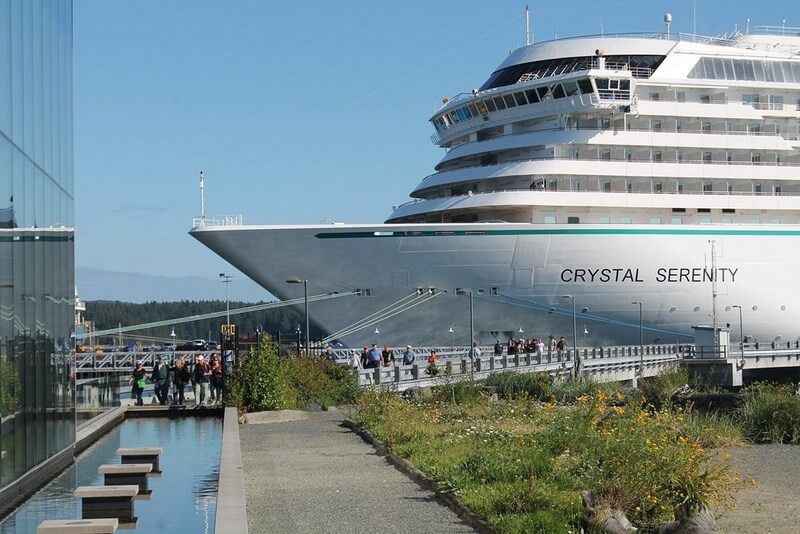 With passengers getting off the ship, Tourism Nanaimo Travel Counsellors greeted them with Nanaimo Bar samplings and pointed the way to photo opportunities with the RCMP in Red Serge, the 'Big Tub' and displays of racing tubs from the Loyal Nanaimo Bathtub Society.
"Economically, this cruise call will have an average immediate impact of over $100,000 to the region. Additionally, passengers seriously consider our destination for a future multi-day visit," said Dumas.