Crystal Cruises' Crystal Serenity successfully entered the historic Northwest Passage earlier this week and anchored in Ulukhaktok, Northwest Territories on August 27, and Cambridge Bay on August 29. The calls mark Crystal Serenity's official arrival in the Northwest Passage.
The ship is well into a 32-day journey, which will conclude in New York City on September 16.
"The arrival to Ulukhaktok, the first call in the actual Northwest Passage, was truly a memorable affair," said Crystal Serenity Master, Captain Birger J. Vorland. "Crystal Serenity was met by our escort ship, the RRS Ernest Shackleton, as well as a fleet of Zodiacs and our two helicopters. Everybody on board was outside to marvel at this truly magnificent and sunny day as we sailed in together to the anchorage."
Crystal Serenity's visit to Ulukhaktok was a first for everyone, as the residents of the village had never before welcomed a luxury cruise ship to their shores. Traditional dancers boarded the ship for a special performance representative of their culture, then showcased handcrafted goods at the area's art center. Crystal guests were brought ashore by zodiacs operated by the expedition team, Expedition Voyage Consultants.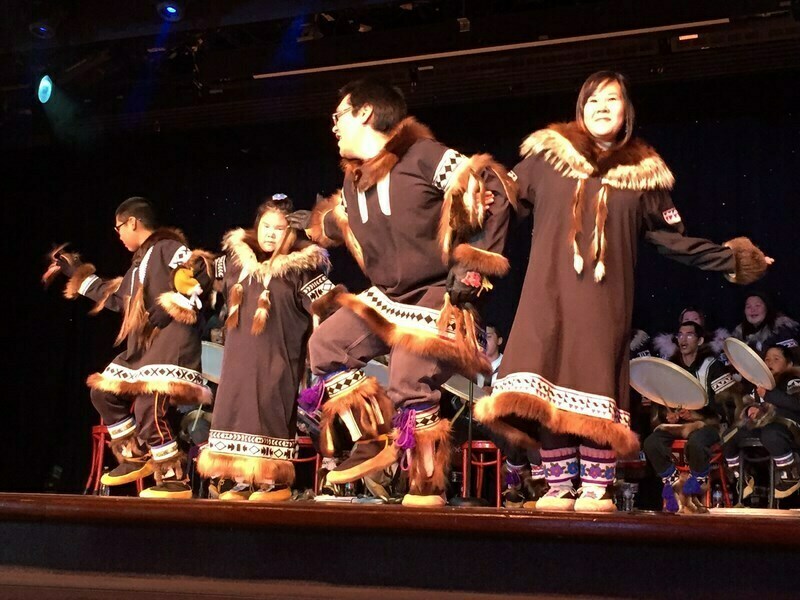 Captain Vorland added: "One of the many highlights so far on this voyage was the warm reception the young dancers and singers from the small community of Ulukhaktok got when they performed on board during our overnight stay. Though distant in culture and background, there was in instant bonding between the guests of Crystal Serenity and the local people. On both sides there was a warm and welcoming tone rarely experienced anywhere else.
"From the get-go of this epic cruise through the fabled Northwest Passage, Crystal Serenity has been filled with great excitement," said Captain Vorland. "Everyone here, whether crew or guest, is clearly aware of the significance of this voyage. As we have ventured north and east on our passage this excitement has only grown."