On Friday July 1, Fincantieri launched the new luxury Silver Muse at its shipyard in Genoa Sestri Ponente.
Work will now move to the hotel outfitting of the ship, with a delivery scheduled for April 2017.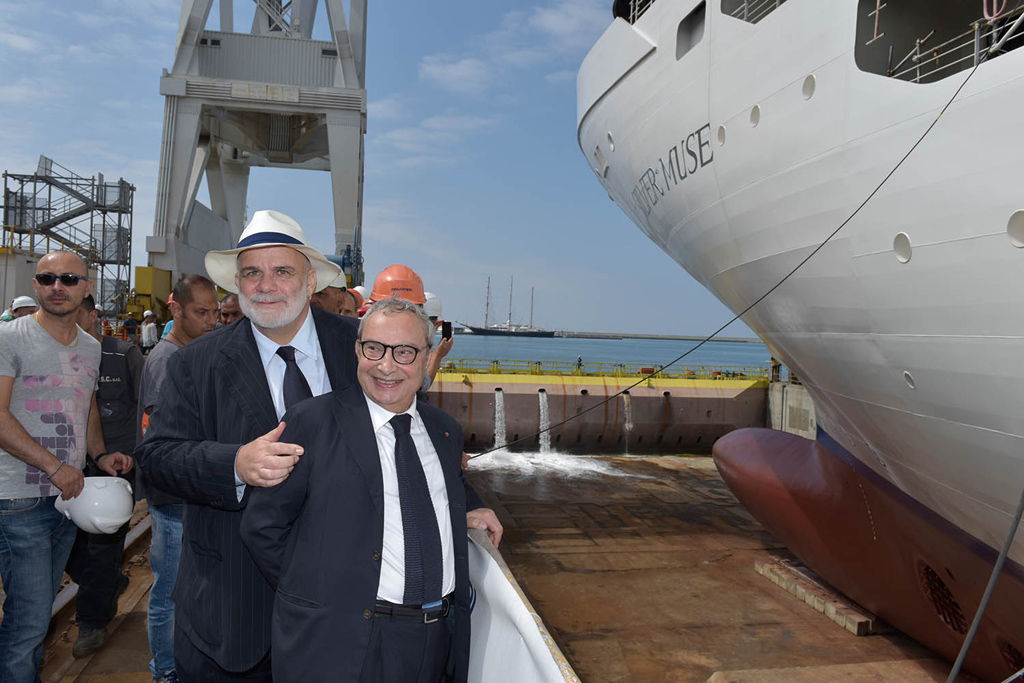 The Godmother of the coin ceremony was Costanza Lefebvre d'Ovidio, daughter of the Chairman of Silversea Cruises, Manfredi Lefebvre d'Ovidio, who, among others, attended the ceremony together with Fincantieri's CEO, Giuseppe Bono.
The ship is 40,700 tons with capacity for 596 passengers.