After an engine room fire, Fred. Olsen Cruise Line's Black Watch made it to Madeira on Saturday. Fred. Olsen reported cabling damage onboard, limiting power output from the ship's engines.
The cruise was brought to end in Funchal, with Fred. Olsen chartering a jet to take passengers home.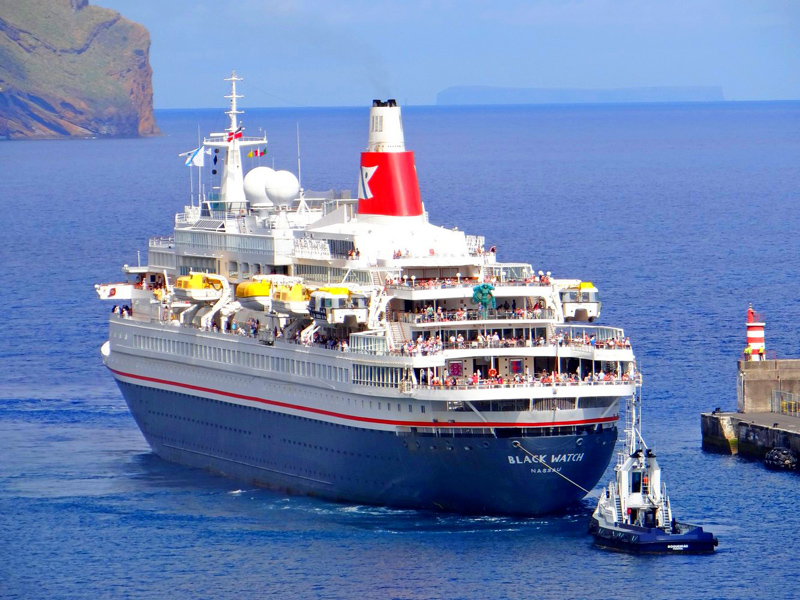 The ship needed two tug boats to get into port.
The ship is expected to stay in port for a number of days as repairs take place. The next cruise is still on schedule to leave from Tilbury on July 8.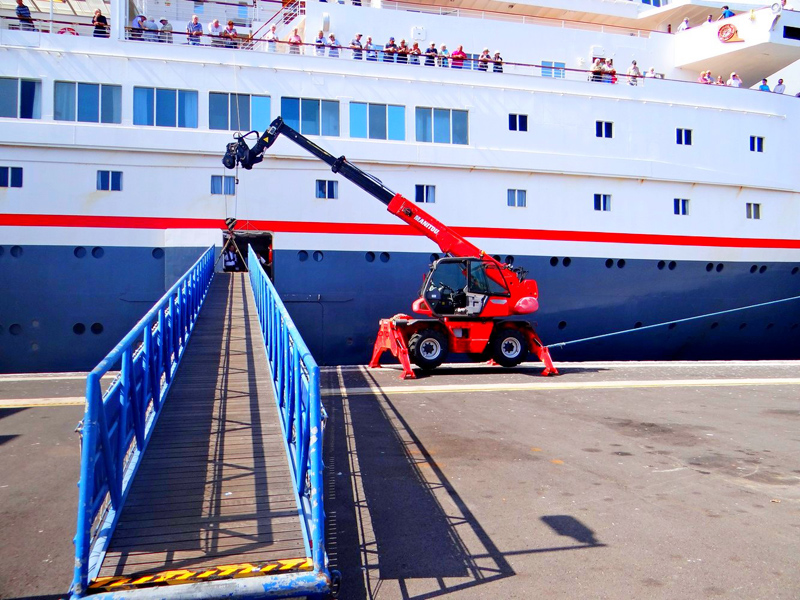 Photos: First: Sergio Ferreira; Second, Third: Jorge Ferreira