The Ovation of the Seas was named in Tianjin, China on Friday actress Fan Bingbing, who presided over the celebrations which culminated with the maritime tradition of the breaking of a champagne bottle on the hull of the ship.
Michael Bayley, President and CEO, Royal Caribbean International, said: "We are excited to bring our newest and most technologically advanced ship to China. The unprecedented first-at-sea experiences will provide an incredible vacation adventure to our guests in the region. Chinese consumers have grown to expect the best the world has to offer, and this ship meets that standard like no other – this is a cruise from the future."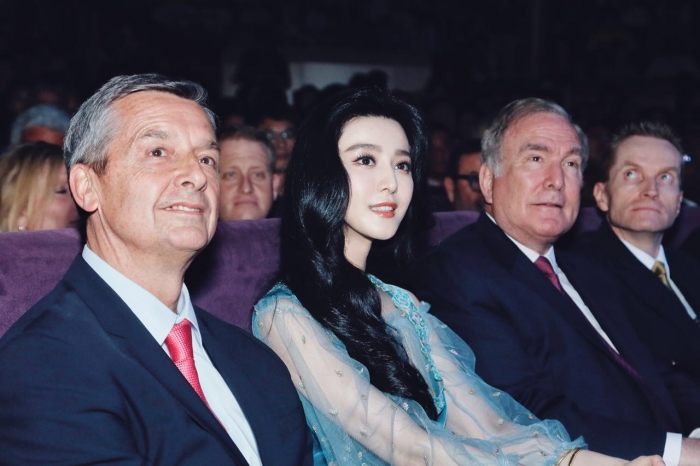 "With the arrival of Ovation of the Seas in Tianjin, Royal Caribbean now has the largest fleet in the region. Now, Chinese guests can enjoy a wider variety of world-class cruise experiences and destinations right from their home market. We believe that this ship will continue to take cruisers to new heights with our extraordinary activities, creative entertainment and diversified dining options." said Dr. Zinan Liu, President, Royal Caribbean International – China and North Asia Pacific, "We can provide the unforgettable and unexpected cruise experience that the Chinese market deserves."
As further testament of its commitment to China, Royal Caribbean continues to invest in people though its strategic collaboration with the Tianjin Marine Talent Institute. Royal Caribbean has built a training facility site for onboard crew training and development in hotel operations and over 100,000 jobs have been created in the past four years for major ports cities in China. Royal Caribbean is committed to cultivate talent for the cruising industry in China.