Hapag-Lloyd Cruises' ultra-luxury Europa called in Oslo on Wednesday, June 21.
The six-star ship berthed in the heart of the Norwegian city, with a lineup of buses waiting for mostly German-speaking passengers pier side.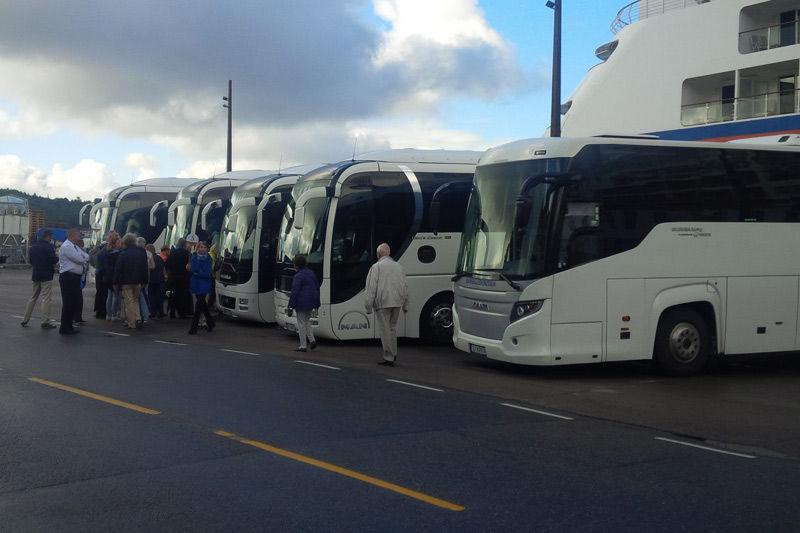 The ship was built in 1999 at 28,890 tons with capacity for 408 guests.
Hapag-Lloyd's fleet includes the ultra luxury Europa and Europa 2, along with the expedition vessels Bremen and Hanseatic.