With an inaugural call scheduled from Disney Cruise Line in 2017, the port of Charlottetown on Prince Edward Island is also looking at a potential build out of a second berth at its port facility.
"The engineering piece is happening now, it would be a win-win if we add another berth," said Corryn Clemence, business development manager for Charlottetown Harbour Authority/Port Charlottetown.
The project would include major land reclamation and produce a mixed-use berth if plans proceed.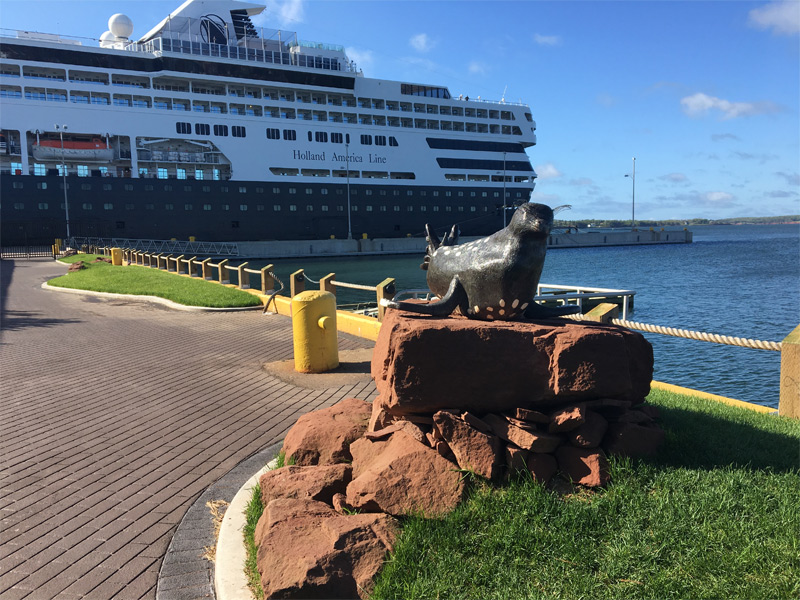 In other news, the port finished its redevelopment project in 2015, adding 20 dedicated bus lanes for tour operators and cleaning up the port area in general.
Inside the port's cruise facility are new desks for shore ex operators to sell dockside tours, said Morrissey. These are the same excursions from the same providers sold on the ships, as contracted to the cruise lines.
The port's new look includes a pedestrian plaza, a giant maple leaf and various sculptures.