Port of Adria, operator of the Port of Bar, Montenegro, welcomed its first scheduled cruise call in 2016 with the Thomson Celebration calling in the port on May 11. Port of Adria is a subsidiary of Global Ports Holding, world's largest cruise port operator.
Passengers of Thomson Celebration were welcomed with local offerings and folk dances pierside.
"It is our please to be able to provide today necessary infrastructure, in accordance with the international standards, to host cruise passengers. Port of Adria has all conditions for accommodating large ships. Our intention is to enhance these conditions in the future," said Sedat Kara, acting CEO of Port of Adria.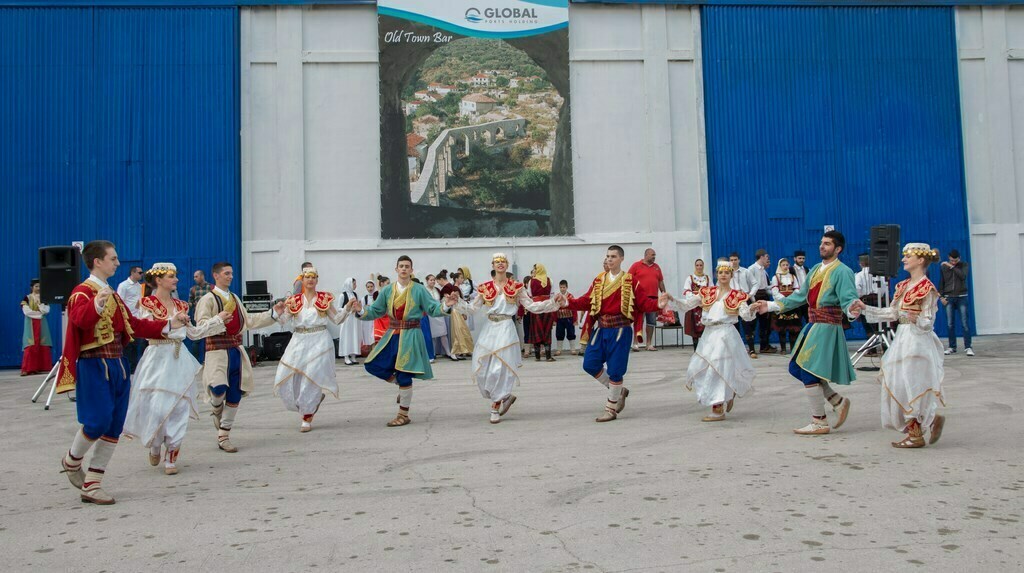 Municipality President, Zoran Srzentić, emphasized the significance of development of cruising for local economy. "We recognize the significance and possibilities for Bar economy if, apart from commercial operations, our port would be able to attract cruisers as well. These are the first, but certainly important steps in this direction. Therefore, as local government, in cooperation with public companies, we would like to provide necessary support for partners in this process."
"From the first days of doing business in Montenegro, Global Ports Holding includes Bar as new destination in its promotional activities. We believe that Bar and Montenegro have great potential in terms of cruise tourism development. We shall continue to promote Bar in order to increase the number of cruisers and create opportunities for local economy. I believe that good impressions of this first visit shall result in Bar obtaining a significant place on the Adriatic cruise itinerarie,s" said Arpak Demircan, Deputy CEO of Global Ports Holding.