Carnival Corporation sailed into Havana this morning completing the first leg of its historic inaugural voyage to Cuba that began on May 1, 2016, from Miami, the company said in a statement.
It marked the first time in over 50 years that a U.S. cruise line has sailed from the U.S. to Cuba. It is also the first time in decades that Cuban-born individuals have been able to travel by sea to or from Cuba.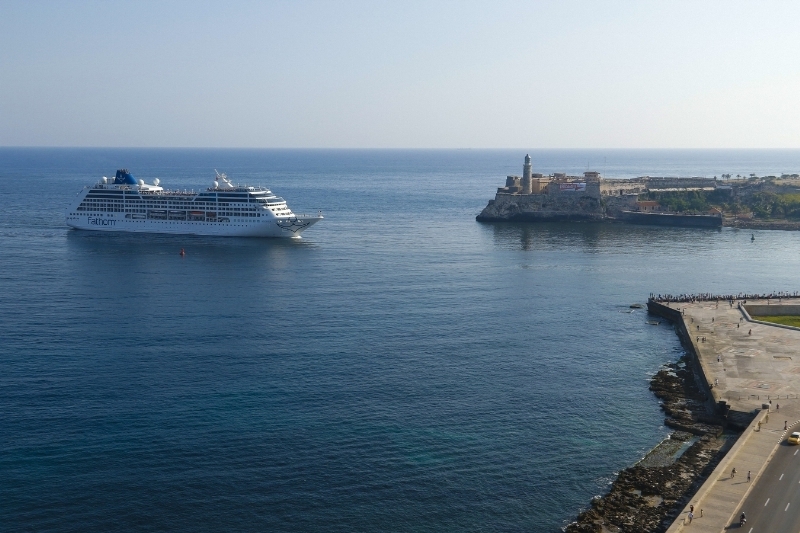 "Our arrival today in Havana is a special moment in history that contributes to a more positive future, and we congratulate our colleague Arnie Perez on being the first person born in Cuba to step ashore under Cuba's new policy," said Arnold Donald, CEO of Carnival Corporation. "We are so honored that Carnival Corporation and our Fathom brand can be part of such a meaningful milestone. As we worked to become the first U.S. cruise company to sail from the U.S. to Cuba in more than five decades, it was clear just how much interest there is from travelers who want to experience Cuba. We believe there is no better way to experience Cuba and see this beautiful island than to cruise with us on Fathom, and we look forward to providing a very special and rewarding experience to everyone who sails with us."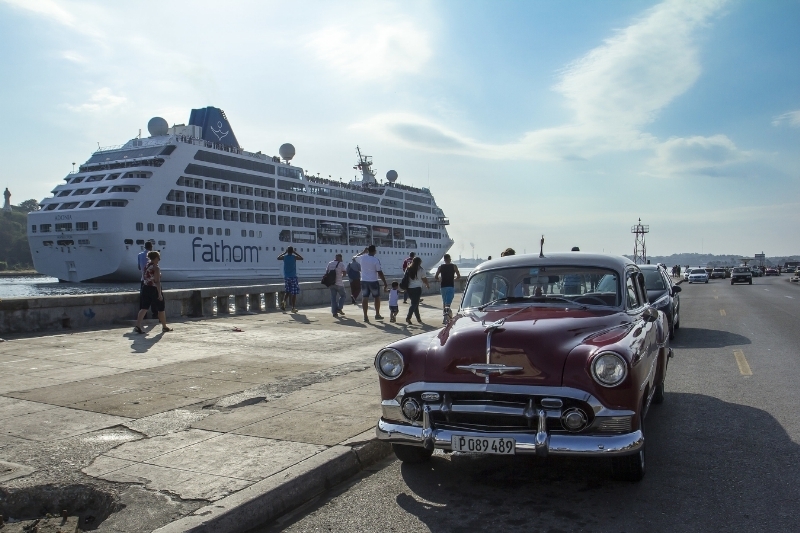 "We are extremely excited and very humbled by this historic opportunity to give Fathom travelers an exclusive chance to experience Cuba, which is a unique destination unlike anywhere else in the world," said Tara Russell, president of Fathom and global impact lead for Carnival Corporation.
Russell added: "Our guests are now able to visit three beautiful destinations on the island all in one week, with the convenience of only having to unpack once while we sail on the Fathom Adonia, our premium small ship with its excellent and diverse dining, service and accommodations. Cuba is a beautiful island with great people and a rich history and culture, and we are so excited we are the first U.S. cruise line that will be giving travelers the opportunity to enjoy Cuba with all the comforts and convenience of being on board our ship. We look forward to making sure our guests have an extraordinary experience."