Royal Caribbean International's Explorer of the Seas made her first call to Nanaimo on May 18.
A plaque presentation was conducted onboard with City, Snuneymuxw and Port Dignitaries to celebrate and recognize the inaugural call of the Explorer of the Seas. Chief John Wesley provided a First Nation's blessing for the ship's arrival and a Noel Brown's rendering of "Salish Spirit" was presented.
Mayor Bill McKay greeted passengers in the terminal during the morning and joined the onboard presentation. He said: "I am so gratified to see and hear how passengers are enjoying the city and our Nanaimo hospitality. We want to see visitors return and visit again when they have more time to take in everything we can offer. I've met so many great people today and enjoyed their enthusiastic reactions to Nanaimo."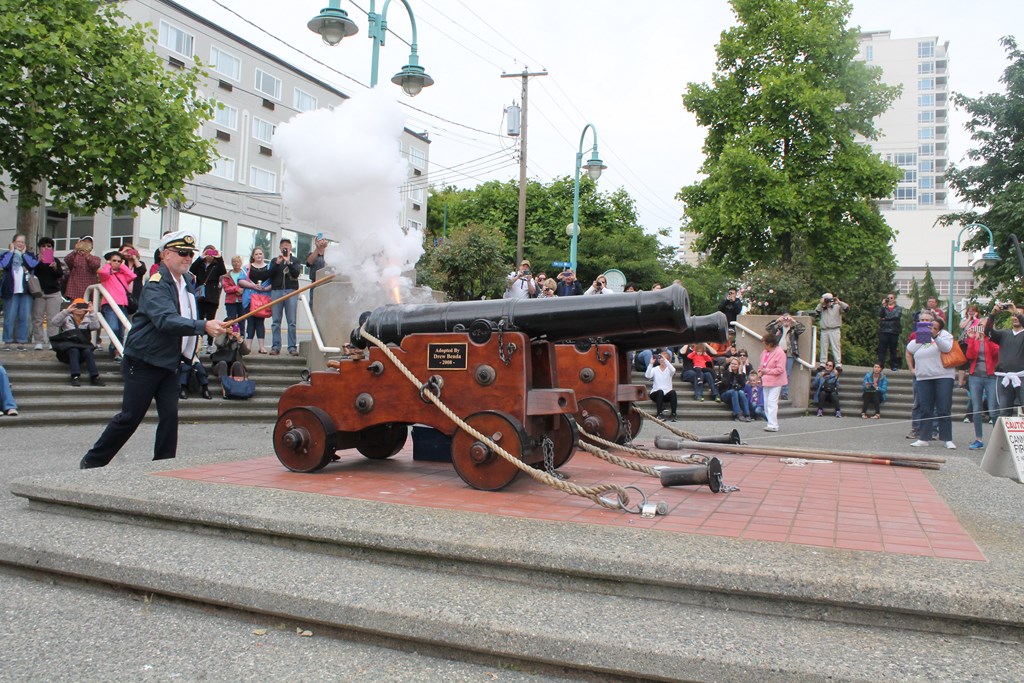 Nanaimo Economic Development Corporation President & CEO John Hankins stated: "Tourism Nanaimo is excited to see Royal Caribbean return to Nanaimo and is looking forward to working with the Port and other tourism partners to make this a great experience for both Nanaimo, cruise passengers and Royal Caribbean. Cruise ships have a significant economic impact to our local economy and provide a great opportunity for passengers to sample the delights of Nanaimo and hopefully return."
President & CEO of the Nanaimo Port Authority, Bernie Dumas expressed his pleasure with the team approach to welcoming one of the largest ships to ever visit Nanaimo and the Central Island. "Reactions from passengers is very positive and while Nanaimo has provided a red carpet for the first ship of this season, the true test of Nanaimo as a destination resides in reactions and feedback from passengers.
Photos:
On Board Presentation
Explorer of the Seas' Captain Sullivan Fires Cannon in Nanaimo's Bastion Square