Today MSC Cruises marked an important construction milestone in the building of MSC Seaside with the celebration of the traditional maritime coin ceremony held at Fincantieri's shipyard in Monfalcone, Italy.
MSC Seaside, set to come into service in December 2017, will sail year-round from Miami and is being designed with the North American market in mind, said MSC in a prepared release.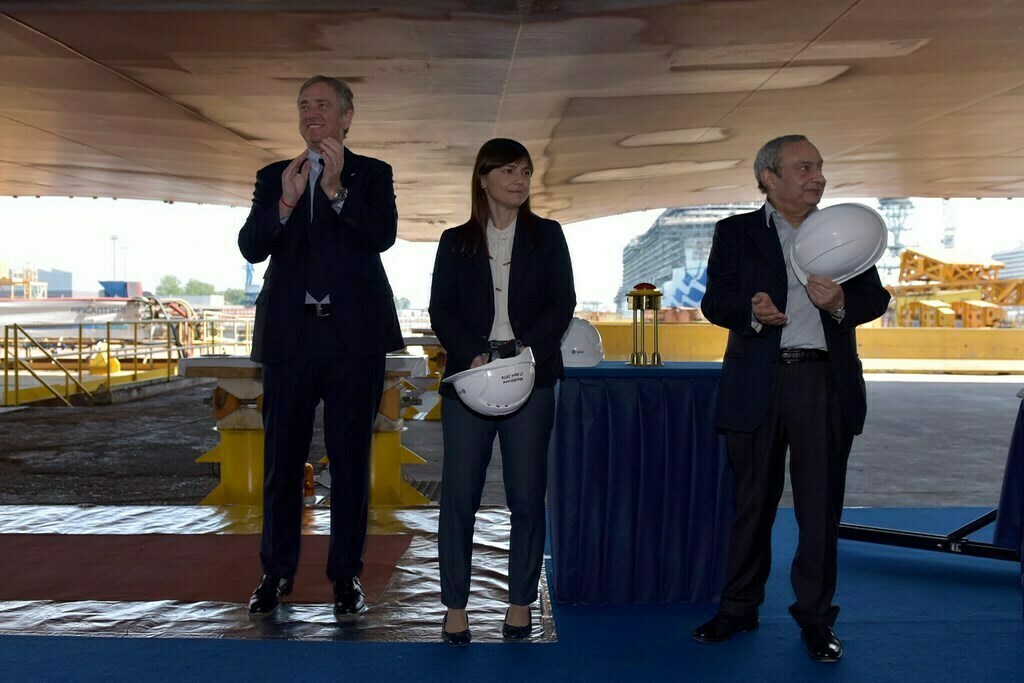 Gianni Onorato, MSC Cruises Chief Executive Officer commented: "MSC Seaside combines FINCANTIERI's Italian flair and excellence in design with MSC Cruises' global vision and focus on innovation for both hardware and product. This prototype is significantly different to anything we have ever built before as this is a ship dedicated to cruising in warm seas. The design of the ship embodies our passion for the sea with innovative features to enhance the enjoyment of the open water and sunshine for our guests . With the highest ratio of outdoor spaces on any of MSC Cruises' ships, guests will also enjoy an increased number of balcony cabins, sea views and public areas."
Giuseppe Bono, CEO of Fincantieri, said: "MSC Seaside, the biggest ship ever built in our shipyards, will strengthen our leadership as the most innovative shipbuilder in the cruise industry. This new concept will provide owner with more revenue-generating solutions, with more cabins than a comparable, contemporary design, more open-deck space and an increase in performances, being significantly more efficient".