Viking's new super-sized, flexible evacuation system is a hybrid that brings together the best of lifeboats and liferafts in one, said the company in a prepared release, and is among the safety highlights on display in Ft. Lauderdale this week.
The LifeCraft system combines all of the advantages of modern lifeboats – such as self-propelled maneuverability – with the flexibility, comfort and smaller footprint of today's liferafts, said Viking.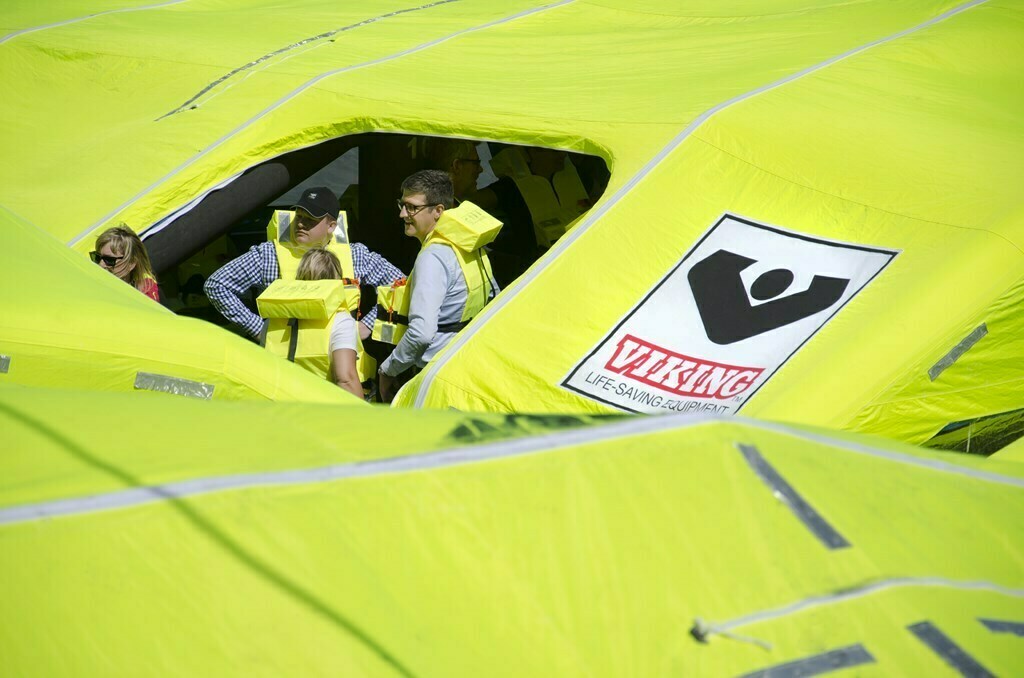 "This is a product that completely changes the lifeboat vs. liferaft discussion – at least when it comes to high-capacity evacuation systems," explained director Niels Fraende: "The Viking LifeCraft system enables rapid, mass evacuation with maximum safety for passengers and crew."
The LifeCraft system consists of two main elements: The LifeCraft survival craft – a self- propelled inflatable vessel with four engines for a high degree of maneuverability and safety; and a stowage and launching unit, either placed on deck or built in, containing up to four LifeCraft crafts with a capacity of 200 people each – for a total capacity of 800. In addition is a system for loading stretchers as well.