Fred. Olsen Cruise Line's new color scheme and livery has debuted on the Boudicca.
The painting of the hull is a positive statement and represents the ongoing changes to position the Fred. Olsen Cruise Lines' fleet within the premium market, according to Sales and Marketing Director Nathan Philpot.
"A grey hull harks back to Fred. Olsen's heritage, to when the first Black Watch and Black Prince were launched in the 1930s; these were two of the most luxurious ships afloat at the time. The use of the 'Cartier' red line is a visual reminder to all our guests and crew of what we refer to internally as our 'Red Carpet' service for every guest," he said.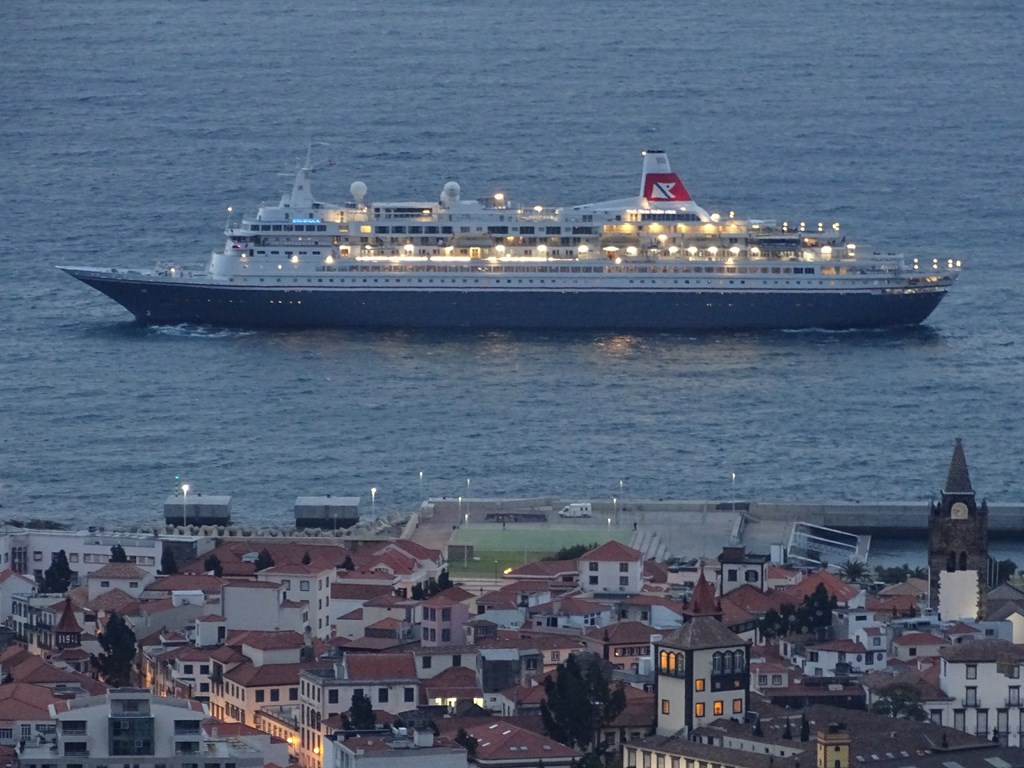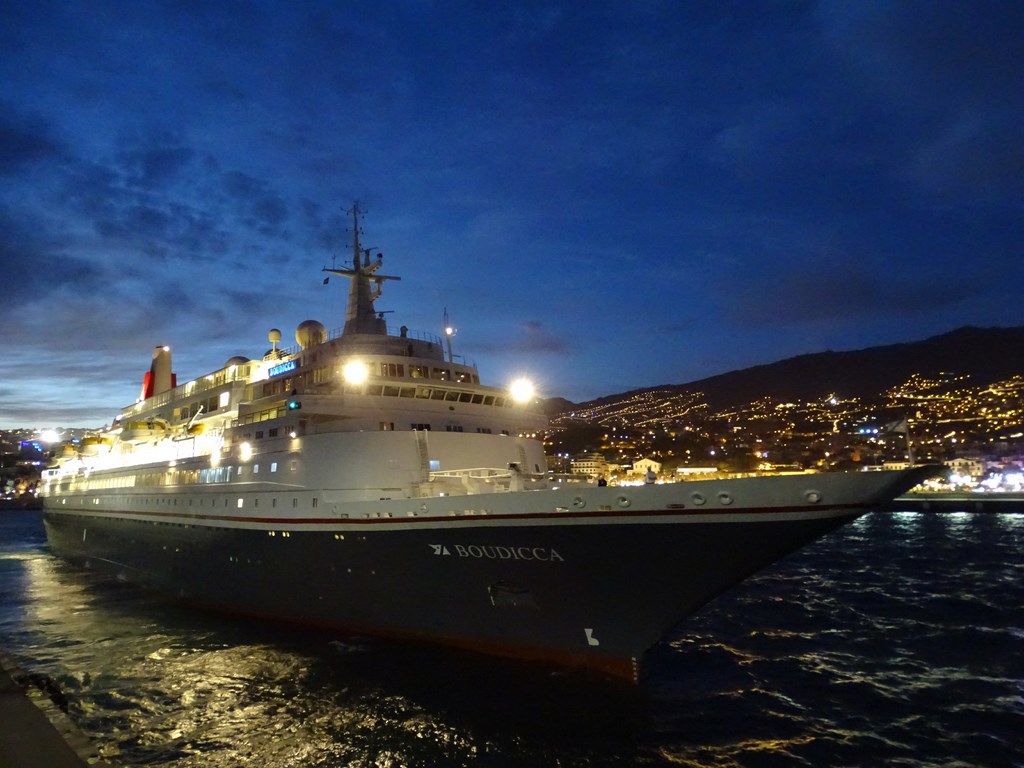 Photos: Sergio Ferreira