Employees at the Seattle offices of Holland America Line, Seabourn and Princess Cruises donated their time and money to fight hunger and provide a happy holiday to struggling families throughout Washington state, said a statement from Holland America Line Group.
Northwest Harvest, an organization dedicated to feeding the hungry, and New Beginnings, which provides services to those affected by domestic abuse, received assistance from the cruise line this year.
The cruise lines' seventh annual community giving week ran Dec. 7 through 11, with employees volunteering for shifts at Northwest Harvest's Kent, Washington, distribution center. In addition, employees held an Adopt-a-Family drive through New Beginnings and collected wish-list and need-list items for families in the area. Employee-run fundraisers included bake sales, a taco bar lunch, sending Candy Grams, a silent auction and photos with Santa.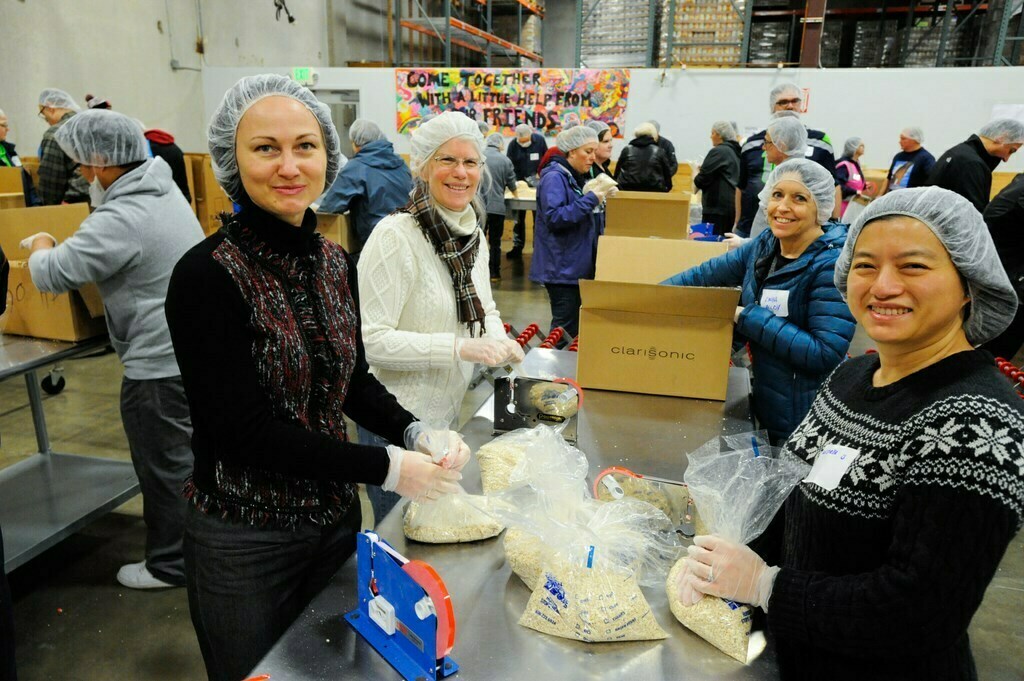 "Our giving week is a special time for all employees because it brings us closer together and fosters a sense of pride, knowing we're making an impact in our own community," said Stein Kruse, chief executive officer of Holland America Group. "The holidays are a special time when so many people need a little extra help to make it a happy season. I am honored to be a part of these fine cruise line brands that value giving back, now and throughout the year."
Feeding Families Through Northwest Harvest
More than 220 Holland America Line, Seabourn and Princess Cruises employees were joined by Kruse as they helped process and prepare more than 41,620 pounds of food and 32,014 meals. Since 2008 more than 3,000 employees have volunteered at the Kent location. Northwest Harvest executives estimate that company employees have helped sort well over 260 tons (520,000 pounds) of food over the years.
Northwest Harvest is Washington's only statewide hunger relief agency. The organization supplies free food to a network of nearly 350 independent food banks and meal programs. Northwest Harvest relies on contributions from individuals, businesses, foundations and other organizations; and 93 percent of the charity's total budget goes to food distribution. For more information visit northwestharvest.org.
Making Dreams Come True at New Beginnings
The cruise lines also sponsored 22 families and 12 women this season through New Beginnings by collecting nearly $20,000 in items they wanted or needed to begin new households. Each family asked for an average of 30 items, totaling 670 articles collected and distributed. The 72 people, including 51 children, had their holiday lists filled through employee fundraising and collections.
Donations included gift cards, televisions, cribs, tool sets, dollhouses, Seattle Seahawks jerseys, video games and high chairs, in addition to needs such as clothing, bedding, dishes and small appliances. Women at the shelter received bathrobes, slippers, toiletries and other essentials.
New Beginnings provides services to those affected by domestic violence, whether physical, emotional or sexual abuse. The organization empowers survivors and mobilizes community awareness and action to end domestic violence through violence prevention education in Seattle middle schools, community training and outreach events. For more information visit newbegin.org.