Click here to learn about the 2015 China Market Briefing from Cruise Industry News.
The future of the cruise industry continues to pivot east as next week industry executives and Chinese government officials will gather in Shanghai for the tenth edition of the China Cruise Shipping conference and trade show, hosted by the China Cruise and Yacht Industry Association (CCYIA).
Building on the 2014 event, Arnold Donald, president and CEO of Carnival Corporation, and Adam Goldstein, COO of Royal Caribbean Cruises, are back for 2015. They will be joined by MSC Cruises President and CEO Gianni Onorato, and Frank Del Rio, president and CEO of Norwegian Cruise Line Holdings, who are all scheduled to speak at the opening ceremony on Tuesday evening.
From Genting Hong Kong (Star Cruises), Ang Moo Lim, executive vice president, sales, marketing and hotel, will join the opening ceremony panel with Donald, Goldstein, Onorato and Del Rio.
The five executives represent companies with roughly 90 percent of the global industry capacity. As well, a number of news announcements are expected to be made.

The opening ceremony will also see top government speakers, such as: Zheng Weihang, executive vice chairman and secretary general, CCYIA; Wu Wenxue, vice minister, National Tourism Administration; and Qian Yongchang, chairman, China Communications and Transportation Association.
There will also be a closed-door meeting of cruise line executives and government officials, which is expected to touch on market capacity expectations and port development.
Wednesday morning will kick off with a conference touching on the cruise product in China and passenger sourcing. Peng Decheng, director, planning and finance, National Tourism Administration, will lead the debate. Participants are: Michael Bayley, president, Royal Caribbean International; Fan Min, president, SkySea Cruises; Zhao Wen, vice mayor, Shanghai; Wu Wenxue, vice minister, National Tourism Association; Wu Qiang, general manager of China State Shipbuilding Corporation; Zheng Weihang, executive vice chairman and secretary general of the CCYIA; and Yang Jinsong chief director of the Shanghai Tourism Administration.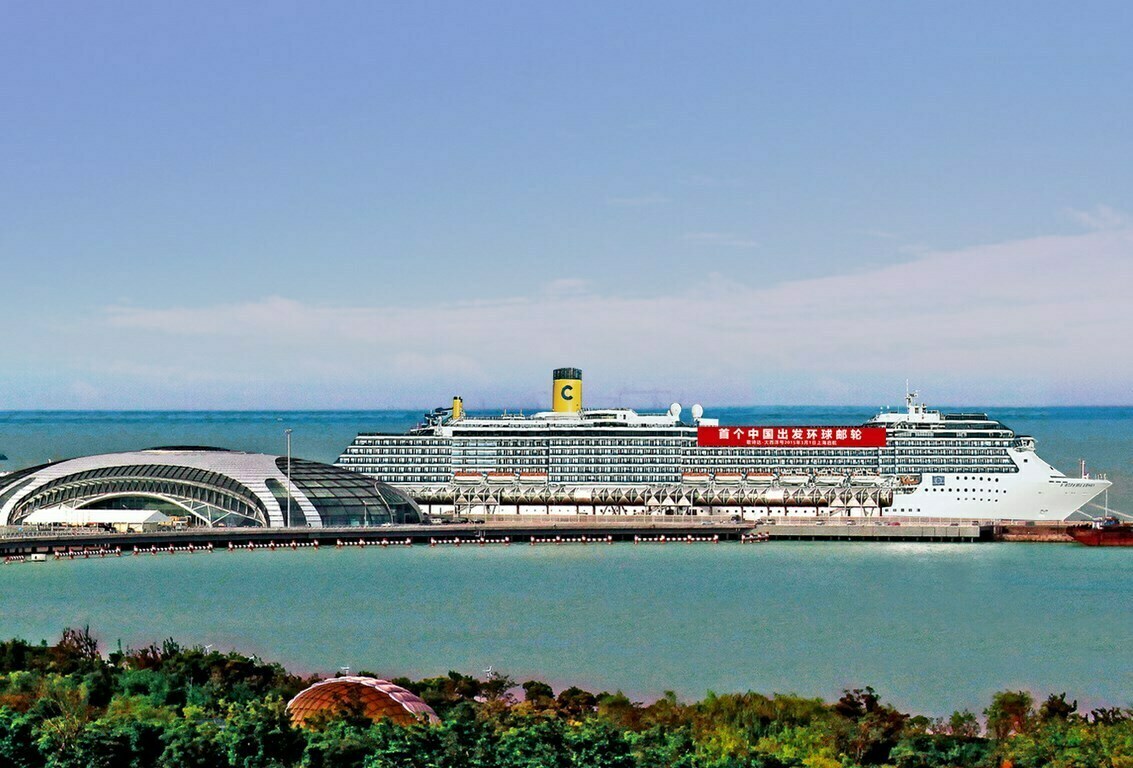 Wednesday continues with the cruise industry leaders panel, hosted by Xu Peixing, chairman of the Shanghai (Ocean) Tourism Development Center. Joining him on the panel will be Zinan Liu, president of China and Asia Pacific, Royal Caribbean International; Alan Buckelew, COO of Carnival Corporation; Budhy Bok, senior vice president of Asia Pacific and China for Costa Crociere; Ang Moo Lim from Genting Hong Kong; Anthony Kaufman, senior vice president Asia, Princess Cruises; Yang Lei, general manager China, MSC Cruises; and William Harber, senior vice president and managing director of Asia for Norwegian Cruise Line Holdings.
Further panels on Wednesday include an Asia port forum, featuring speakers from leading Asia-Pacific cruise destinations such as Fukuoka, Japan and Taiwan International Ports, as well as port officials from Sanya, Xiamen and Tianjin.
Continuing the day, a cruise destination and tourism talk will touch on building the shoreside product, while a cruise refurbishment and construction forum will feature speakers from shipyards and class societies.
Recruitment will be in focus with a panel dedicated to crewing, hosted by Xiao Baojia, vice president of Shanghai Maritime University. He will be joined by Paul Parker, chief human resources officer, Royal Caribbean Cruises; Steffi Heinicke, vice president of corporate human resources for Asia, Costa Crociere; Wang Gang, general manager of Cosco Labor Service; Zhou Jun, general manager of Qingdao Pengteng Ship Management; Ma Kuijin, president, Tianjin Maritime College; and Shi Jianyong, vice president of the Shanghai University of Engineering Sciences.
Concurrent to the strong conference and panel program, the trade show and expo will run from Tuesday October 13 through Thursday October 15. For the first time a section of the trade show will be dedicated to travel agents targeting the general public with free admission to learn about cruise vacations.
Tuesday afternoon features a round-table with Carnival Corporation's procurement team for Chinese suppliers looking to do business with cruise lines.
There is also a visit and lunch aboard the Quantum of the Seas for attendees on Tuesday.
A 10 year anniversary party is scheduled for Wednesday night on a sight-seeing cruise around Shanghai.