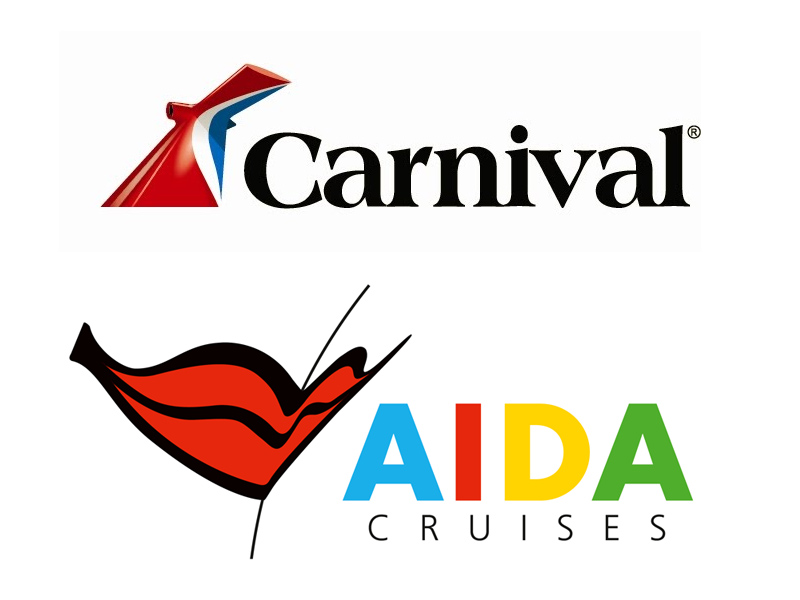 Carnival Corporation today announced plans to further expand its operations in China with the deployment of two additional cruise brands in China in 2017: Carnival Cruise Line and AIDA Cruises. The news came at the China Cruise Shipping conference and trade show in Shanghai.
Carnival Cruise Line and AIDA Cruises will join Costa Cruises and Princess Cruises in the Chinese market, making Carnival Corporation the first company to operate four brands in China.
As a result of Carnival Corporation's expansion in China in 2017, four of its 10 brands will have at least one homeported cruise ship in China, further bolstering the company's industry-leading presence in the market.
The plan to deploy two additional ships – one new ship each for both its Carnival and AIDA brands – and operate four total brands in China in 2017 embodies Carnival Corporation's long-term, multi-brand strategy to provide Chinese travelers with a variety of vacation options and experiences to meet growing demand across all segments of the Chinese market, said a company statement.
"We are excited to introduce our Carnival Cruise Line and AIDA Cruises brands to our fleet in China, giving us a total of four global cruise brands in the market and a unique opportunity to provide a diverse lineup of brands and cruise offerings to Chinese guests who are looking for a great vacation experience," said Carnival CEO Arnold Donald, who was in Shanghai to announce the news. "As we execute our multi-brand growth strategy in China, we are emphasizing choice and variety in our offerings to match the different tastes and preferences of Chinese travelers."
Added Donald: "As more and more Chinese are discovering why cruising is the best vacation experience, they are having a great time on our Costa and Princess brands, and we look forward to even more Chinese travelers enjoying vacations on our AIDA and Carnival brands. This is an exciting time in China for the cruise industry, and as the world's largest cruise company and the first global cruise operator in China, we are more committed than ever to helping China become one of the world's most popular regions for cruise vacations."
Further details on plans for Carnival Cruise Line and AIDA Cruises to enter the Chinese market in 2017 will be announced soon by each brand.
Christine Duffy, president of Carnival Cruise Line, said: "We greatly look forward to introducing Chinese guests to the exceptional vacation experience that has made Carnival the world's most popular cruise line with more than 4.5 million guests a year. With cruise demand rapidly increasing in China and our ability to work in partnership with other Carnival Corporation brands to leverage our collective experience and scale, it provides an outstanding opportunity for Carnival Cruise Line to enter the Chinese market."
Added Felix Eichhorn, president of AIDA Cruises: "We are honored to join our Carnival Corporation sister brands in China in 2017, including Costa Cruises, which pioneered cruising in China for the entire industry back in 2006. We look forward to offering Chinese guests our authentic AIDA experience of German style on the seas. By focusing on the interests of our guests in China, there is a significant opportunity to grow cruising demand for our brand, Carnival Corporation and the industry at large."