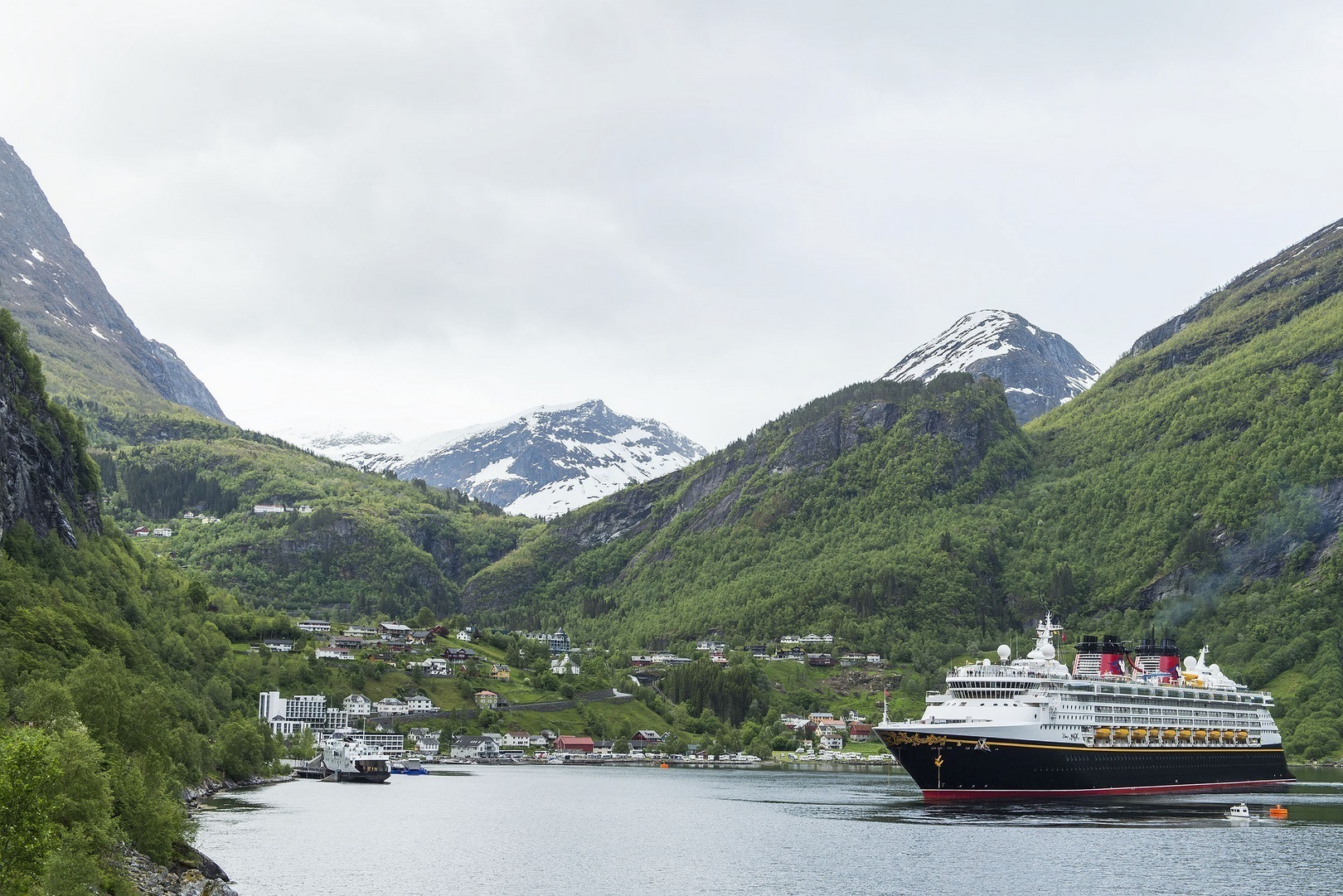 Located on the west coast of Norway, Geiranger is just one of two fjords on the UNESCO World Heritage list and the second largest cruise port in Norway.
New for 2015, among 179 calls, are maiden visits from Disney and Norwegian at the self-described "spectacular nature experience."
Helping propel traffic in the right direction has been the installation of an innovative floating pier for ships to dock along with a deepwater quay.
The port is about a day in transit from Bergen, Flam or Alesund, and offers a variety of shore excursion potential.
"We have more than 30 tours to offer guests, letting them explore beautiful nature in different ways," said Monica Berstad Mæland, sales and marketing manager for Geiranger Fjordservice.
"Our challenge is to welcome all the ships that would like to come to Geiranger fjord. We would like to have more ships in September, for example," she continued. "A perfect season for Geiranger would be to welcome two ships every day from early spring to late autumn."
Mæland hopes for sustainable development of the cruise industry in Geiranger, working closely with the local community and associated businesses.
"Local value creation is the key so a destination can be developed to the best," she noted, hoping the small, local community can take care of itself and its population while increasing cruise business and controlling the development as it's concerned with the surrounding environment.
To finance the port's pier project, it has introduced a mandatory docking fee. The docking of ships will also see environmental benefits, said the port in a statement.
"When a ship is docked it has far less of an environmental impact in terms of emissions or discharges than if anchored out in the fjord."
Excerpt from Cruise Industry News Quarterly Magazine: Summer 2015