The MS Marco Polo, first ship of the 2015 cruise season to call in Sept-Îles, reached the port ahead of schedule and spent two days in town, from Sunday, August 16th, at 2:00 p.m., until the following day, at 7:30 p.m. Although originally scheduled to arrive on Monday, August 17, the MS Marco Polo dropped anchor the day before, bringing to our shore more than 1370 passengers and crew members from London. It spent close to 30 hours docked at Sept-Îles cruise terminal.
To highlight the occasion, Destination Sept-Îles Nakauinanu held special activities, which took place on the docks and included aorn roast, beach volley and grilled marshmallows sandwiches for passengers and crew.
This call marked the second overnight stop in Sept-Îles for a ship flying the Cruise and Maritime Voyages flag; the cruise line directors also decided to moor the MS Astor overnight in Sept-Îles in 2014.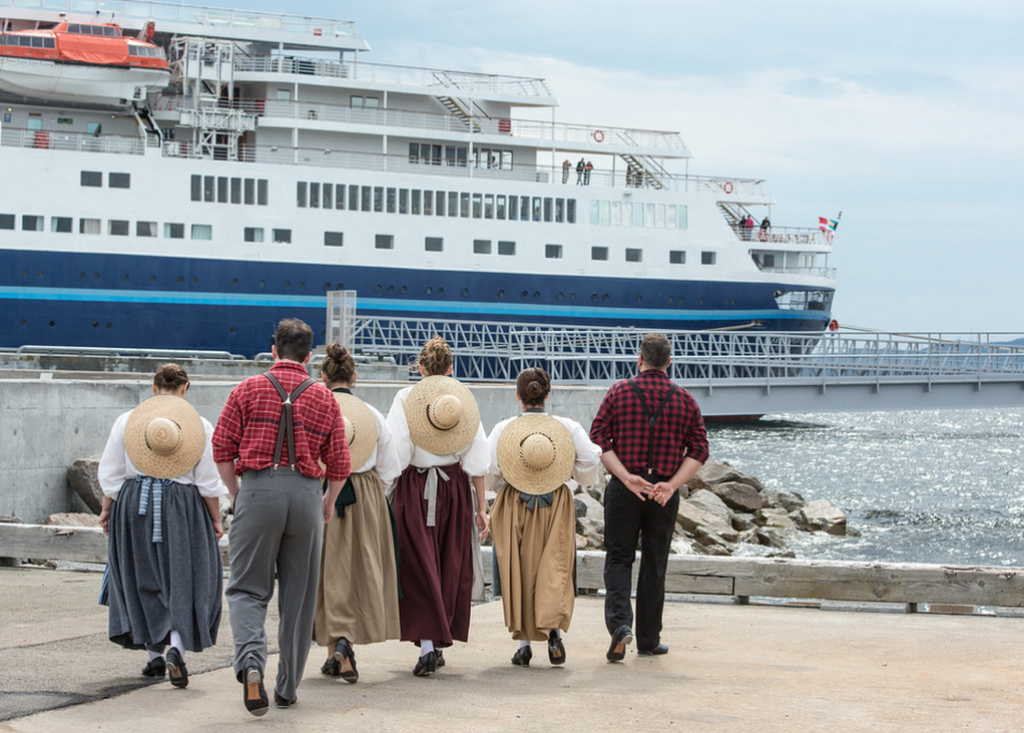 During these two hot and sunny days, cruise passengers, crew and local population enjoyed fresh golden yellow corn and maple-flavoured homemade cotton candy. Amateur volleyball players also took part in a friendly beach volley tournament with the crew.
Passengers visited one of the seven islands of the archipelago aboard a Zodiac, while many others experienced a one-of-a-kind adventure to the authentic Innu camp, located on First Nation's community.
Ending the night on an high note, passengers and crew danced to the music of local DJ MikeC and hung around a fire pit installed directly on the dock. Everyone took delight in the S'mores bar and roasted hundreds of marshmallows, sandwiched between layers of chocolate and graham crackers. This traditional campfire treat feasted more than one!
While several merchants in the Old Dock sector are sometimes closed on Sundays and Mondays, they chose to open their doors and gave a warm welcome to the cruise passengers sailing aboard the MS Marco Polo during their two-day stopover.
New visuals for the destination were also installed on the waterfront area. Destination Sept -Îles Nakauinanu installed flags and banners on the touristic circuit, and provided graphical tools to merchants who met the criteria governing the new greeting strategy to enable them to properly identify themselves and offer a personalized welcome and products for cruise passengers. It was also the opportunity to discover the revamped cruise terminal, which among other things includes a new native's exhibition space, local artisans and regional product tastings.
MS Marco Polo goes back to Sept-Îles for a second visit on September 27.