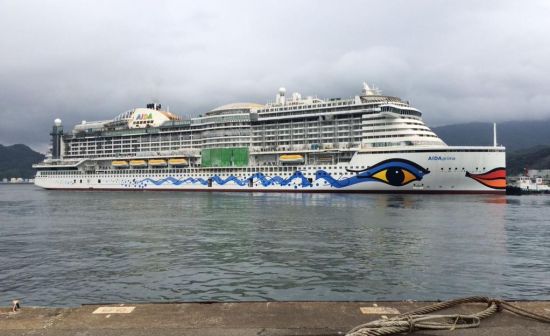 AIDA Cruises has made adjustments to its winter deployment as the voyages of the AIDAprima from October 2015 can not take place as originally planned, said the German cruise line. The Mitsubishi Heavy Industries Ltd. (MHI) shipyard in Nagasaki, Japan, announced that it is not able to maintain the schedule for completing the vessel.
The actual delivery date will be announced at a later date and the ship will debut in Hamburg next spring.
This affects Maiden Voyage 1 from Yokohama to Dubai, the Orient voyages, as well as Maiden Voyage 2 from Dubai to Hamburg.
The AIDAstella will assume of some of the winter routes, as she will be moved out of Europe this coming winter.
Mitsubishi already booked a big financial loss on the project in early 2014.
There is a second ship on the order, due for delivery in spring 2016. AIDA has yet to announce deployment or the vessel's name, fueling more speculation about delays and other options.
The AIDAprima will take up its "Metropolitan" cruises from Hamburg in April, 2016, as planned, said AIDA.