Wednesday July 22 was a busy day at the port of Valletta, Malta.
Five cruise ships from five different cruise brands docked in the port, with over 14,000 passengers and over 5,000 crew members onboard, covering a total quay length of 1.37km.
The MSC Fantasia was the first ship to enter port at followed by Zenith from CDF, Norwegian Jade, Costa NeoRiviera and Celebrity Equinox.
As was expected, the Valletta Waterfront and the areas around the Cruise Passenger Terminal were busy with activity.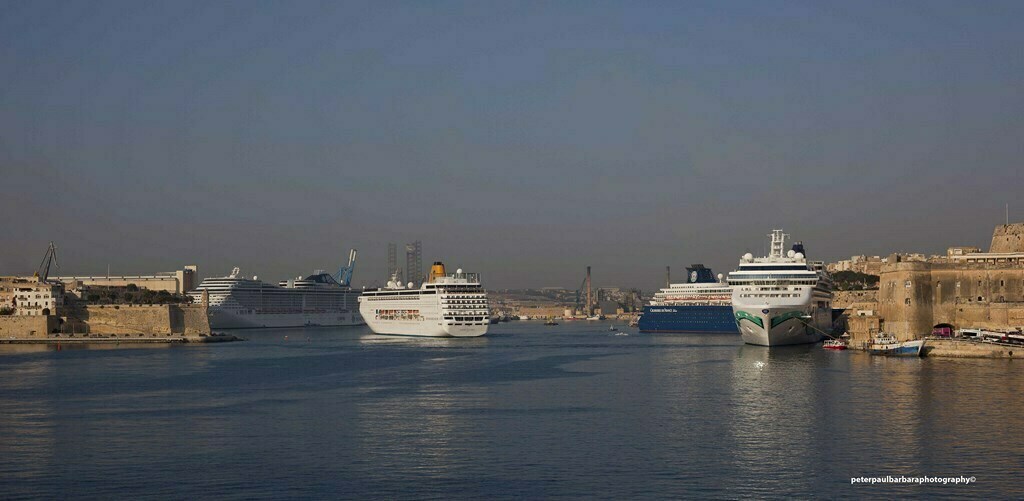 An Inguardia re-enactment courtesy of the Malta Tourism Authority was also organized along the quays, highlighting events happening during the Knights of St John period.
The Hon. Dr. Edward Zammit Lewis, Minister for Tourism said that it was an important day for the tourism industry in Malta as it is testament to the ongoing and proactive collaboration between the various public entities and the private sector that work effectively together to ensure that such huge cruise operations are possible and managed in the most professional and efficient manner,
"Today we had the opportunity to showcase the highlights of our Islands to over 14,000 cruise passengers and more than 5,000 crew members that are all potential repeat visitors to the Maltese Islands and who can decide to return to our shores for a longer stay in the near future. Undoubtedly, many of them today shall also be sharing their experiences through social media thereby reaching out to many others who can also be enticed to choose our islands as their next destination of choice," he said.
The Hon. Dr. Edward Zammit Lewis concluded by thanking Valletta Cruise Port for all its efforts while stating his confidence that this year will be a record year for the cruise industry in Malta.
Stephen Xuereb, Chief Executive Officer of Valletta Cruise Port plc, said that: "Larger ships with a bigger number of passengers, means that we need to be even more proactive in our planning. Thus preparation for such operations starts months in advance. Discussions with different stakeholders are organised to ensure an efficient operation. The logistics and organizational side on land links to the flow onboard in order to avoid backlog or queues of any sort. Considerable investment has gone into resources to handle larger amounts of people, including higher security. The positive reviews by passengers and cruise lines alike are testament to the effort going into making a stay in Malta a positive enjoyable experience. Valletta needs to continue to cater for such peaks in demand with further investment in quay infrastructure in the Grand Harbour area," he concluded.