Cunard's Queen Mary 2 sailed into its U.S. home port, New York, this morning, escorted by a historic ships and Coastguard vessels.
The Queen Mary 2 was accompanied by the Mary A Whalen, oil tanker; the Eric R Thornton, tug boat; John J Harvey Fireboat; Nantucket Lightship, and the Pegasus Tug after she passed under the Verrazano Bridge en route to her berth at the Brooklyn Cruise Terminal.
This flagship's arrival marked the end of a journey that paid tribute to the original voyage made by Cunard's first flagship, Britannia, as the company inaugurated the first scheduled mail and passenger service across the Atlantic on July 4 1840.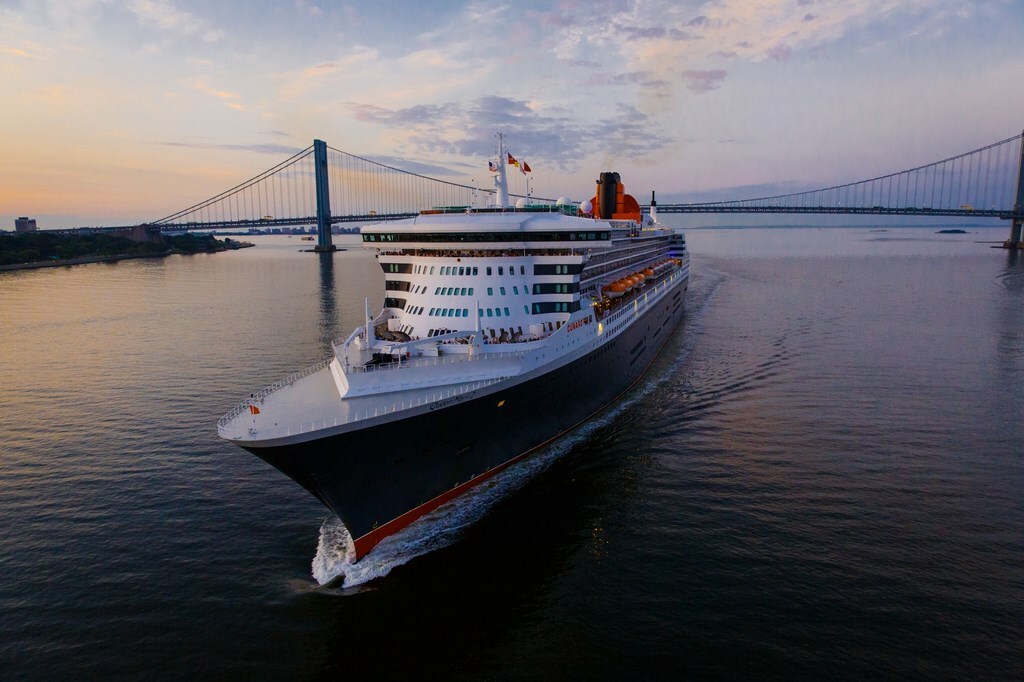 Cunard has been sailing in and out of New York City ever since the Hibernia first called in 1847, and the company is very proud to call Red Hook Brooklyn its home since 2006.
Sites of the company's earlier history and its relationship to the city can be seen through the Cunard White Star sign at Pier 54 and the Cunard Building at 25 Broadway, which was completed in 1921 and is considered a New York City landmark today.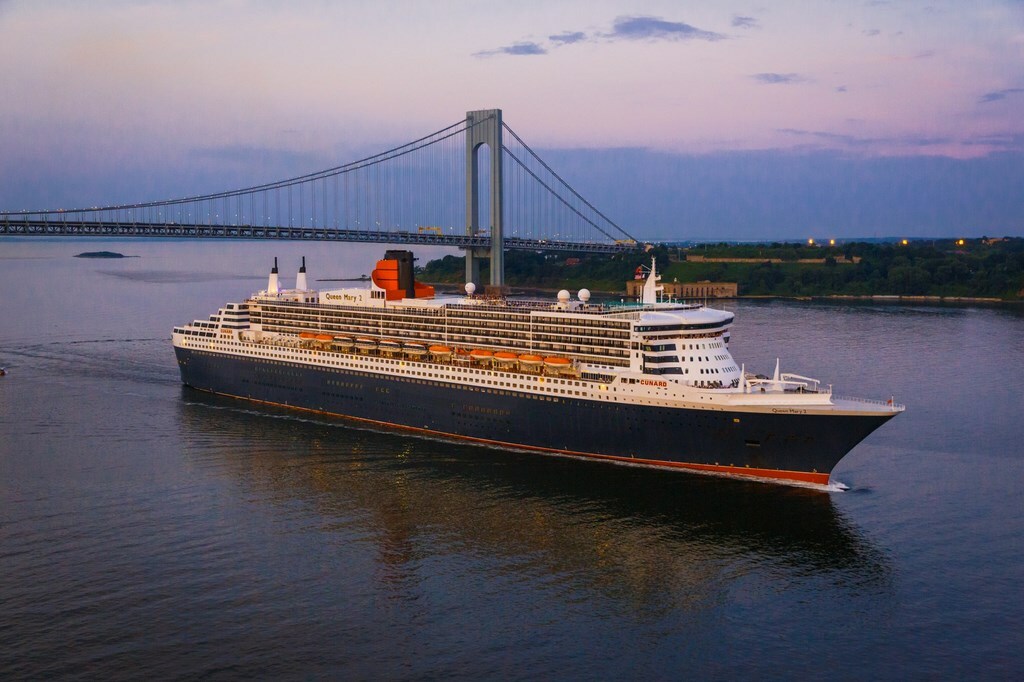 "Cunard's relationship with the city of New York holds a distinctly unique place in our 175-year history," said Richard Meadows, president, Cunard North America. "New York has been our U.S. homeport for decades, and has played a significant role in the transformative world events during our history. We are very pleased today to extend our heartfelt thanks for our enduring relationship with this great city."
New York Stock Exchange
Later today, the commemorative anniversary activities will continue when Captain Kevin Oprey, Master of Queen Mary 2, rings the Closing Bell at the New York Stock Exchange, as a testament to the economic and industrial achievements of Cunard, as well as to the future of the brand.
"Cunard is pleased to contribute to the growing success, visibility and economic impact of the city and to be a part of New York's growing cruise business, which attracts international visitors from across the globe," Meadows added.
Queen Mary 2 Light Show Spectacular in Front of Statue of Liberty
At approximately 9:30 pm, this evening, Queen Mary 2 will hold position in front of the Statue of Liberty for a spectacular light and music show in Battery Park. Designed by the acclaimed Quantum Theatricals, the light show will be cast over the ship, illuminating New York harbor and the sky above.
For those planning to view the show at Battery Park, download Periscope and follow @cunard175 for live streaming: http://www.periscope.tv/#share.