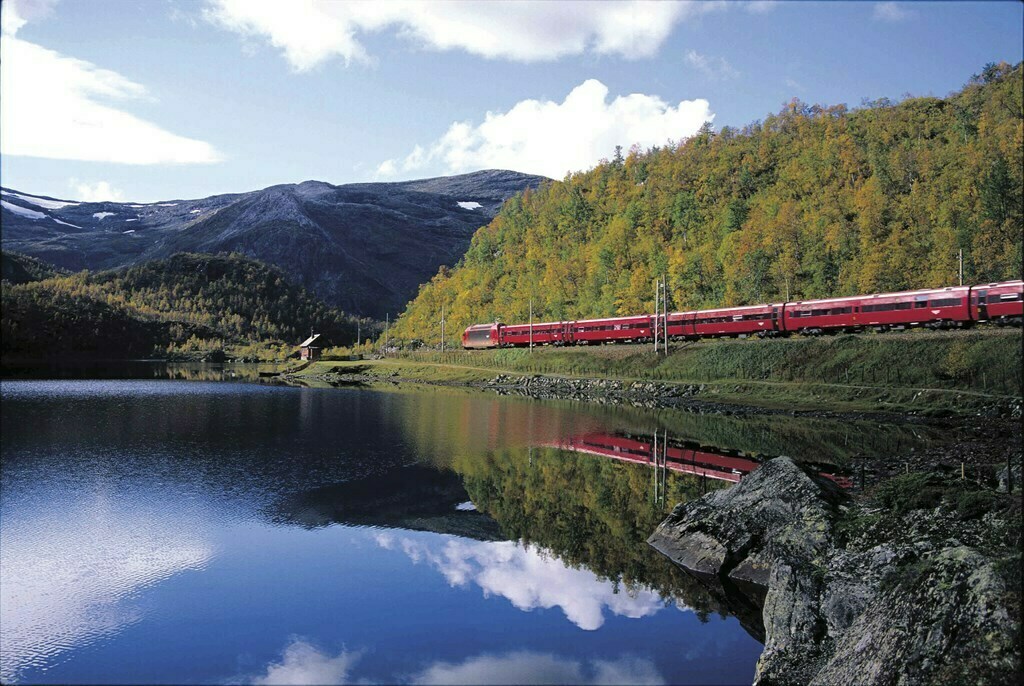 NSB has been focusing on building up its tourism traffic for the past decade, according to Johanne Meyer, senior consultant of international sales for Norwegian State Railways (NSB).
"We are working domestically and internationally promoting train tours," he continued. "Among our products, we have developed Raumabanen (seven miles from Andalsnes to Dombas) as a shore excursion as well as a tourism product."
(It is known as one of Norway's wildest and most beautiful train journeys. The train goes through Romsdalen to natural attractions like the Trollveggen 1,000-meter cliff and the Kylling Bridge. The whole trip takes 1 hour and 40 minutes one way. At Dombas there are train connections to Oslo and Trondheim.)
Developing products, Meyer said that NSB has been working closely with travel agents and cruise lines to meet their needs. And prices, he said, were set far in advance so cruise lines can confidently plan ahead.
A range of train tours are offered in addition to the Raumabanen are Flamsbanen, Bergensbanen, Jaerbanen and soon-to-be Arendalsbanen for the Port of Arendal. Work is also underway in northern Norway on the Nordlandsbanen.
Excursions include train tours with slow moving trains and stops for photo opportunities with guides and/or audio-guides.
Meyer explained that pre- and post-tours are also offered on the Bergensbanen, between Bergen and Oslo, for cruises that start in Bergen. Passengers can take the seven-and-a-half-hour ride from Oslo to Bergen before their cruise or from Bergen to Oslo after their cruise.
Known as "Norway in a nutshell," the ride between Oslo and Bergen goes through forests, mountain and fjord scenery and is rated as one of Europe's top scenic rail journeys.
"We are an environmentally friendly, green experience," said Meyer. "We offer an alternative to those who are tired of riding coaches. With a train ride you get a nature experience in addition to transportation. You also have an opportunity to see the "real" Norway with Norwegians getting on and off at the various stops.
"And a train ride is comfortable; you can enjoy a meal aboard. It is also very convenient for those who have limited mobility."
Excerpt from Cruise Industry News Quarterly Magazine: Summer 2015