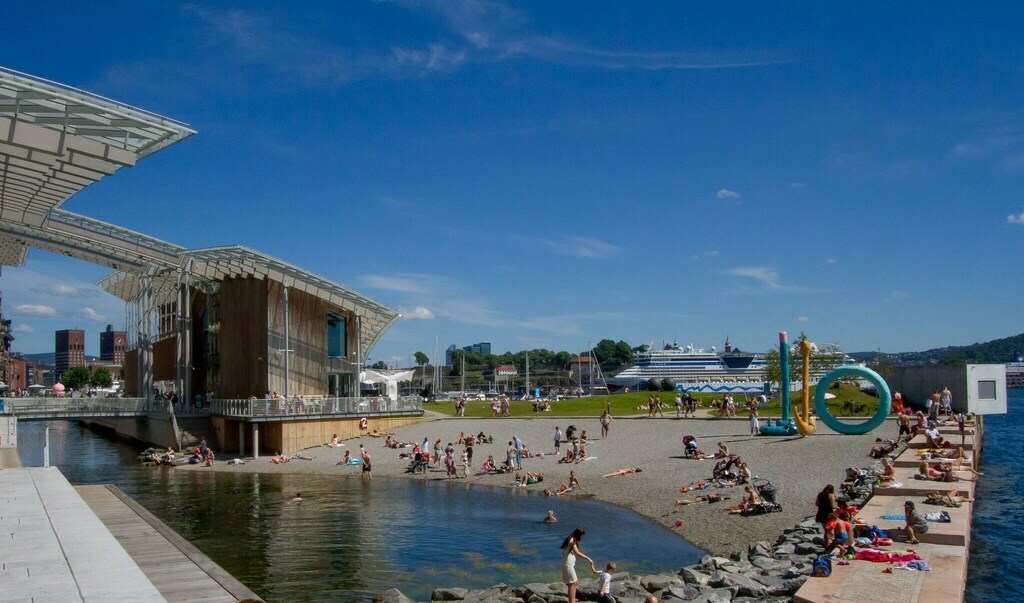 Oslo will welcome eight first-time cruise visits in 2015, part of a 105 calls and 205,000 passenger season for Norway's biggest city.
The Disney Magic will be back for the first time in years, with two calls as part of her Northern Europe program.
The port introduced a new harbor promenade in June, as well as a sculpture park at Ekeberg.
Responding to a year-over-year decrease in traffic, the port and city are working to better promote not only a favorable exchange rate for tourists, but lower bunker pricing for cruise lines and port discounts for environmentally-friendly ships.
"We are continuously working with the lines to ensure a successful visit and smooth operation. Oslo can handle a larger volume of calls, providing multi-lingual guides and more busses, and also more capacity at the piers for the biggest ships," said Anette Brække, marketing manager cruise, for the port.
In addition, the port is offering multi-call discounts, as well as off-season discounts.
On a homporting front, Oslo offers 200 direct air-routes, and daily ferries to and from Denmark (Copenhagen, Fredrikshavn) and Germany (Kiel).
Shoreside, the big news may be the opening of the new Munch Musuem, featuring a new Vincent van Gogh and Edvard Munch exhibition for 2015.
There are also a number of festivals in the city, ranging from a Medieval festival in late May to a Jazz Fest later in the summer.
"We work with all the cruise lines that are interested in or have planned to come to Oslo," Brække continued. "Normally we visit all the cruise lines every second year in addition to other meetings through Cruise Europe, Cruise Norway or Cruise Baltic and different trade fairs. The most important and motivating meetings happen when the cruise line executives come to Oslo on fam trips and we can really show them what an amazing city Oslo is about to become with dynamic urban city development, fascinating architecture, exciting new attractions and a vibrant Nordic ambiance."
Excerpt from Cruise Industry News Quarterly Magazine: Summer 2015