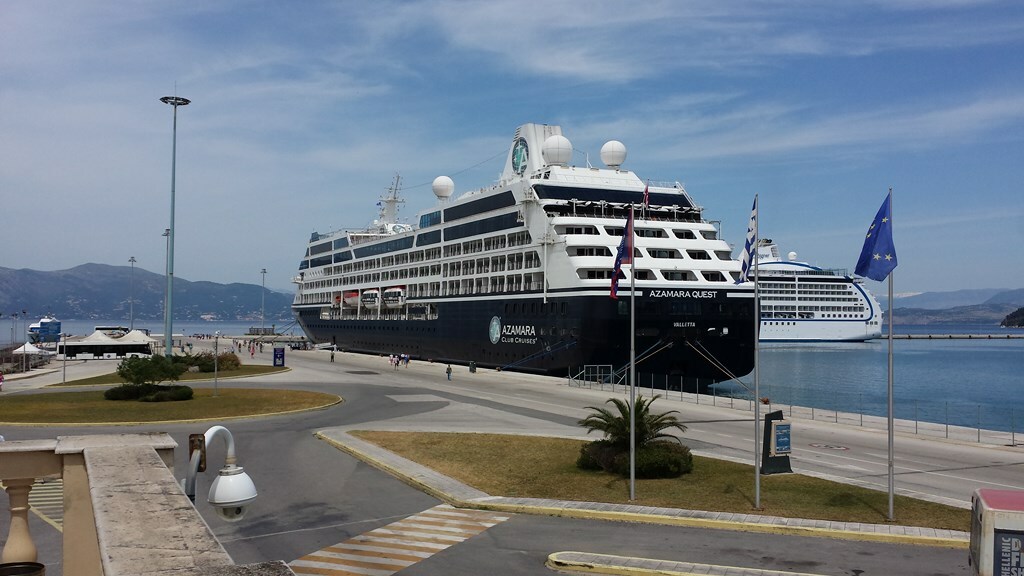 Despite there being a slight decline last year due to the economic crisis, Corfu is booking a strong year in 2015, with 400 calls and 700,000 passengers expected, said Konstantinos Kouris, contact officer in the cruise department.
He's even more optimistic about 2016.
"So far we have 226 verified calls for 2016 with more to come within the year. The forecast is promising and we anticipate growth compared to the last two years."
The cruise terminal in Corfu is fully modernized and equipped with state-of-the-art technology, including X-ray and screening equipment, seven check-in counters, an InfoKiosk, a first-aid clinic, a waiting area with free Wi-Fi, accessibility for guests with special needs, an ATM, public phones, rental car agencies, and a tax-free souvenir shop.
Kouris said the secret to the port's success is the desire of those who work there to constantly become better.
"We have to follow the trends and demands of the industry and react in the best possible way as far as the infrastructure, port services, legislation adjustments, waste management, and marketing and promotion are concerned in order to sustain and develop our cruise services," he said.
However, according to Kouris, everything in life is not about business, and one of the main goals for the port's workers is keeping a balance between the needs of the business and the ecological management of the port vis-a-vis the environment, the local community, and the economy.
Excerpt from Cruise Industry News Quarterly Magazine: Summer 2015