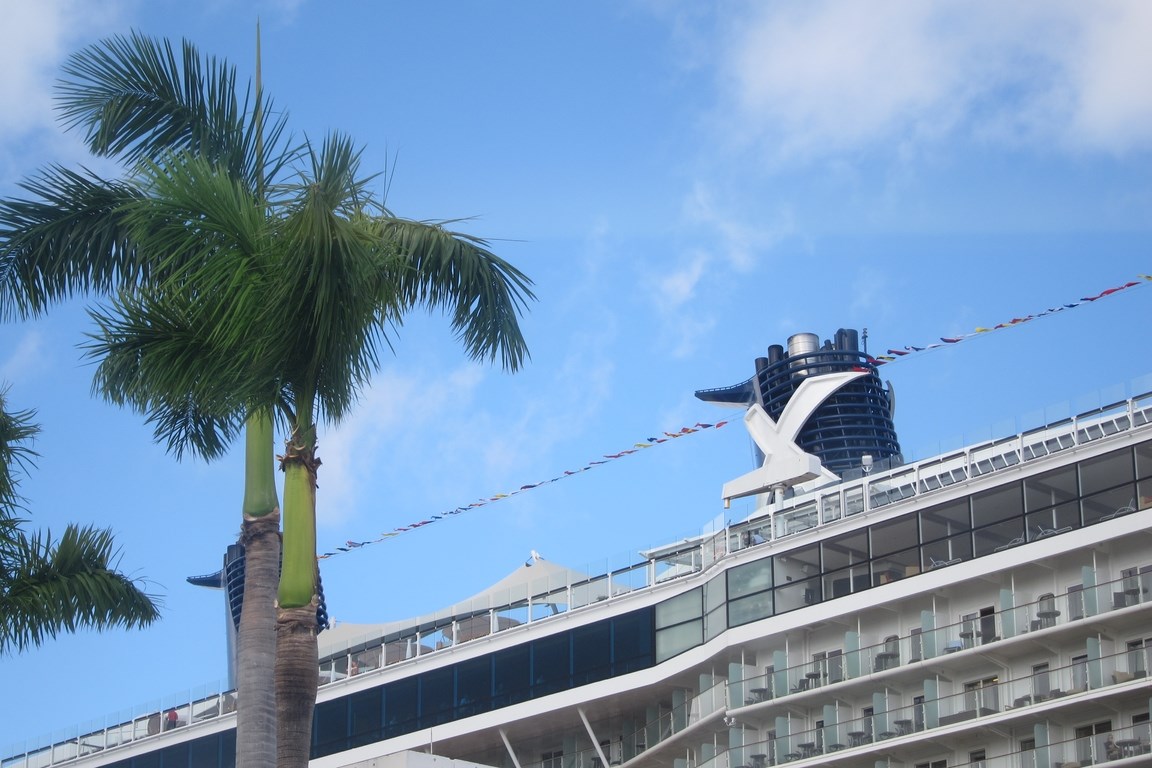 Celebrity Cruises will be rolling out its Go Big, Go Better and Go Best program on Monday, July 6, making its cruises more inclusive for passengers who opt into the program when booking and making the total booking commissionable to travel agents.
Starting with all cruises from October on, passengers booking an oceanview or better cabin can choose to Go Big and get one amenity included in the rate, or they can Go Better and get two amenities included for $15 more per passenger per day, or Go Best and get four amenities for $45 more per person per day.
The four amenities they can choose from are the classic beverage package, unlimited internet, prepaid gratuities and/or $150 credit per person or $300 per cabin. Passengers who choose the Go Best program are upgraded to a premium beverage package.
According to Dondra Ritzenthaler, senior vice president of sales, the program builds upon Celebrity's 123Go promotion was developed based on what she called Celebrity's guiding principles: to make sure customers get the ultimate in choices; to protect travel agents' commissions; and to make it easy to understand and book.
Ritzenthaler told Cruise Industry News that consumers not only get more choices, they also receive a better value. She said the onboard retail value for the amenities is more than the passengers would pay up front. In addition, agents earn more commissions. She said she is confident that consumers will see the price-value relationship and overcome any resistance to the higher price point.
Shore excursions are not included in the program, but the onboard credit can be applied to tours as well, she explained. The program does not apply to inside cabins and is not offered on trans-Atlantic crossings. The brand's Galapagos ship is excluded because it already is all-inclusive.
Celebrity is spending this week talking to and training some 2,000 travel agents and will "blitz" more agents next week and market to consumers as well.
Ritzenthaler said she was also confident that with the program, Celebrity will maintain its onboard revenue levels.