Trimline has completed a comprehensive refitting of Windstar Cruises' Star Breeze and Star Legend at San Giorgio del Porto, Genova, marking the completion of work on all six of the brand's ships.
Star Breeze and Star Legend now feature striking new AmphorA restaurants, setting the highest standards in dining with new furniture, décor, curtains and lights.
Meanwhile, passengers who prefer to dine al fresco can enjoy the Veranda at the stern, which becomes Candles Restaurant by night, complete with a protected outdoor seating area in place
of the old swimming pool. This welcome new feature has an impressive seven metre wide archway encompassing an artificial living wall, as well as new seating.
The Compass Rose lounges and bars have been completely revitalised, with new Amtico flooring and elegant contemporary decoration creating the perfect spots to relax and unwind. Alternatively, passengers can enjoy the StarBar, with their new teak decking and reupholstered seating.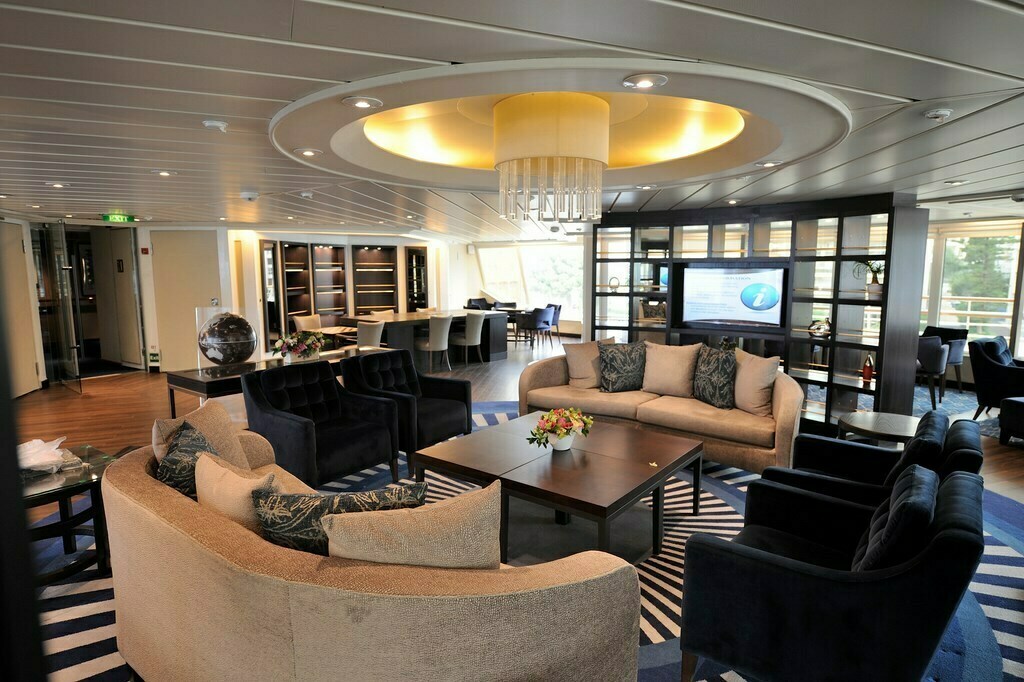 "We are pleased to have partnered with Trimline to renovate all six of our ships," said Windstar's CEO Hans Birkholz. "Both Star Breeze and Star Legend look simply stunning Trimline's certainly has the ability to complete high quality turnkey refits within very quick time frames. The quality of their workmanship is evident in everything they do, which is why they continue to be our preferred provider."
"We are delighted to have been the driving force behind the transformation of all Windstar Cruises' vessels," added Mike Oliver, Trimline's Sales and Marketing Director. "Having worked with Windstar for many years now, we have a deep understanding of their requirements and have been able to anticipate design changes as we've progressed. Once again we've
delivered right on time and exceeded expectations."