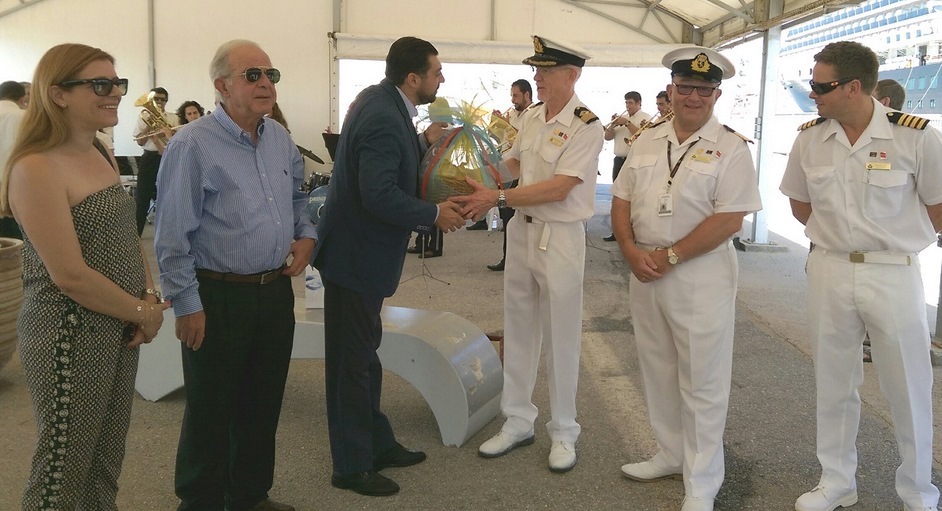 Greece's Heraklion welcomed the Queen Victoria for her inaugural call on June 17.
Guests enjoyed the 25-member Heraklion Municipality's Philharmonic Orchestra pier side, with a welcome by city and state officials, who exchanged plaques and gifts with ship officers.
Ioannis Bras, the Mayor of Heraklion emphasized in his statements that the management's strategy implemented in the last four years has resulted in additional calls for the port.