With the world's second longest coast line stretching more than 100,000 kilometers, Norway offers unique possibilities for sailing schedules with various lengths and content year-round, according to Sandra Diana Bratland, managing director of Cruise Norway.
"With around 40 ports and destinations, Norway has something to offer for every taste, for every brand and for every season," she said.
Four Regions
Bratland explained how Norway can roughly be divided into four regions.
In the North, there is the Midnight sun, quaint fishing villages, the indigenous Sami people, the Lofoten Isles, northern lights, as well as larger cities, island kingdoms, fjords and polar bears on the island of Svalbard.
Further south, in mid Norway, there is the varied Helgeland coast, the Svartisen glacier, abundant birdlife with puffins and eagles among others, and larger cities such as the historic Trondheim.
Then comes what she calls Fjord Norway with spectacular fjords, the art noveau city of Alesund as well as the Hanseatic Bryggen in Bergen, and the Pulpit Rock from Stavanger. "You find impressive waterfalls, high mountains, glaciers and the Flam and Rauma railroads," she added.
The landscape gets "softer" going south and east. She said southern Norway is referred to as the "Mediterranean" of Norway with sea, sun and picturesque villages with traditional white-painted wooden houses. Moving further east and turning north is Oslo, Norway's capitol "bursting with art and architecture."
Trending
While 2015 is promising to be a solid year in terms of traffic, passenger numbers are dipping down about 3.5 percent, while ship calls will be down 14 percent. But as the ships are bigger, the passenger volume remains almost the same. This follows three years of strong growth and a slow-down was to be expected, according to Bratland, who also said that the ECA, requiring more expensive, low-sulfur fuel, may be a contributing factor.
Since 2011, Norway has seen an annual 6.5 percent increase in cruise traffic.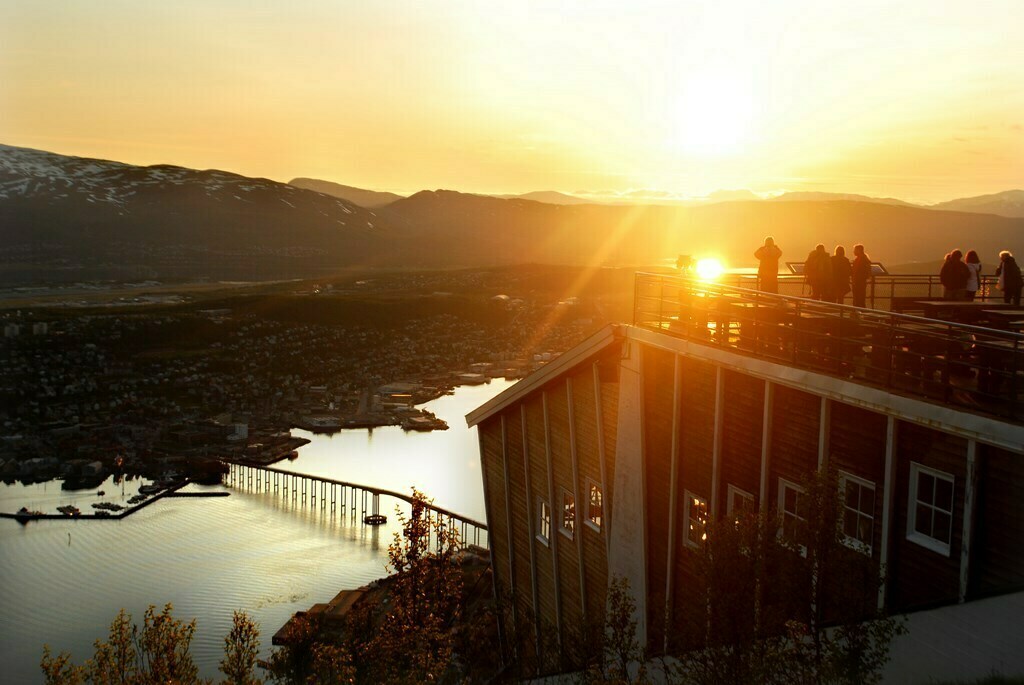 Meanwhile, there are more relatively shorter cruises and 70 percent of the cruise calls in Norway are to the so-called Fjord Norway. Bratland said she expects these trends to continue for next few years.
Winter cruising to Norway has been growing and from its humble beginning in 2009 with one call in February, 13 ships from different cruise lines visited in February and March of this year. She called the winter cruising concept unique, exclusive, and innovative, and suggested that the trend seems to continue in the future.
Impact
"The financial benefits of cruise calls is an interesting matter and there have been several more or less thorough surveys over the last few years," she said. "I am therefore very happy to say that cruising was included for the first time in the national tourist survey in 2014, conducted by the official Norway Statistics Bureau."
She continued: "The results were presented by Innovation Norway and showed that the average spend by each cruise passenger is about NOK 860 per call in Norway. That covers all expenditures ashore, including shore excursions and shopping."
The German market is still the largest, as it has been for many years and as a group, they have the largest spending due to their volume, according to Bratland. "However, we find the highest spending per person among tourists from the Mediterranean, and we are happy to see that the number of passengers from this area is increasing.
"Another interesting point made by the survey is that out of all the tourists visiting Norway, cruise passengers are the happiest with their visit. Approximately two out of three cruise passengers were first-time cruisers, and the survey showed that they would like to return.
"That's is good news for everyone involved in the cruise industry in Norway, however we still need to be vigilant and look at new possibilities for developing interesting shore excursions in the various cruise ports."
Turnarounds
In addition to calls, Norway also offers opportunities for turnaround operations, and Pullmantur's Empress has turned around already this year in both Narvik and in the North Cape port of Lakselv.
"For both ports, it was the first time they handled such a huge operation, and the feedback from passengers, the cruise line and the agent was very good. Although turnaround operations in Norway are common and operate from many ports, this operation however shows that it is possible to deploy a larger ship for the summer season out of our northern areas and fly passengers in and out," Bratland said.
In other news, she said that the Costa neoRomantica is sailing a series of eight cruises on a new itinerary (roundtrip from Hamburg) to the north in addition to calling at ports in southern Norway. The ship accommodates 1,600 passengers and calls at Bodø, Narvik, Sortland and Leknes, with the first three ports being inaugural calls for Costa. She added: "These ports are unique in their own right, but still located in close proximity of each other, allowing short sailing distances. "
In addition, the new Viking Star is homeporting out of Bergen for the summer season.
"For Norway in general, and Bergen in particular," she said, "the benefits will be wide-reaching with incoming guests arriving a few days early and outgoing guests staying behind for a few days. This will also show other cruise lines the possibilities that Norway has to offer and perhaps others will join in the future. The naming ceremony of the Viking Star took place on the Norwegian Constitution Day May 17 year and created a lot of positive attention both nationally and abroad."
Excerpt from Cruise Industry News Quarterly Magazine: Summer 2015