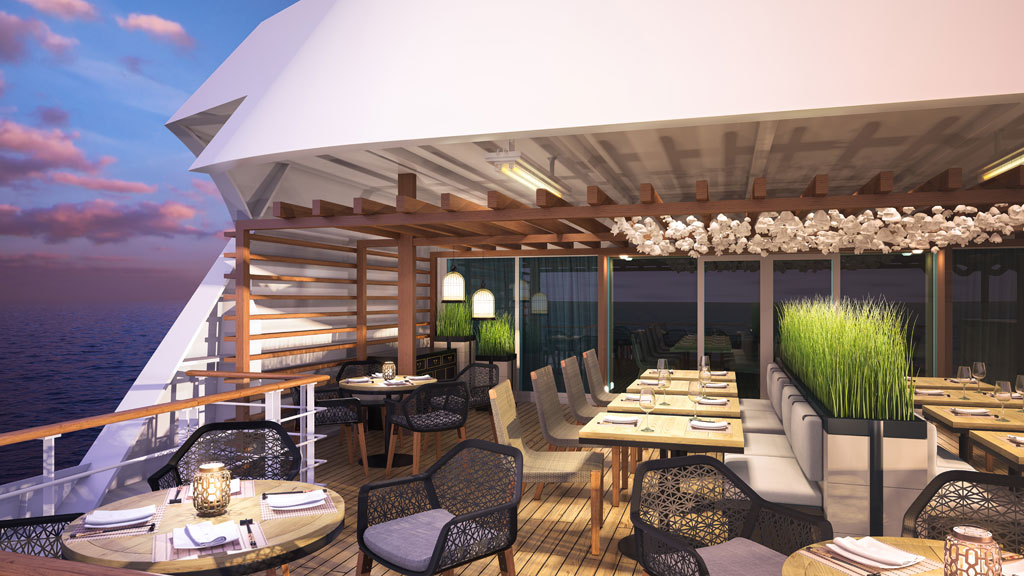 Azamara Club Cruises announced today that its two ships – Azamara Journey and Azamara Quest – will undergo major upgrades while in dry dock in early 2016.
The will be outfitted with new venues, public spaces and technologies to bring fresh services and amenities to guests, according to the cruise line. This includes all staterooms and suites, dining, spa and entertainment.
"We are best known for our Land Discoveries programs which have enabled us to boast an unprecedented number of repeat guest bookings as well as strong back to back voyage reservations. As we continue to evolve our destination immersive offerings, we also want to ensure our onboard experience is modernized to meet guests' every need," says Larry Pimentel, President and CEO of Azamara Club Cruises.
"We can't wait for our ships to come out of dry dock as these major upgrades are going to have an instant impact on our guests' experience. Each corner of the ships will have a new look and feel, setting a brighter, more contemporary ambiance, while the new venues will bring guests fresh experiences. We're also investing in new onboard innovations and have paid close attention to the smallest of details. We really are redefining our onboard experience in every way."
The Azamara Journey will enter dry dock in January 2016 in the Bahamas, and the Azamara Quest in April 2016 in Singapore.