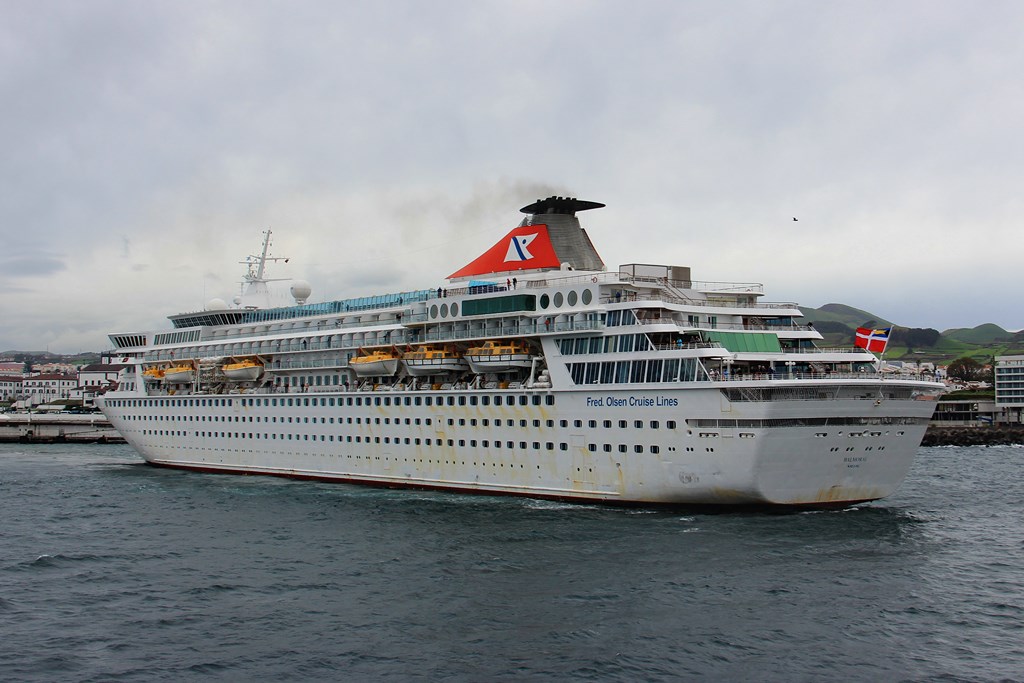 Fred. Olsen Cruise Lines has made the strategic decision to base its 1,350-guest flagship, Balmoral, in Newcastle for the first time ever, from May to August 2016, said the line in a statement.
Fred. Olsen has over 100 years of heritage in running passenger services from the Port of Tyne, and has been operating regular cruise calls from Newcastle since 2006.
Mike Rodwell, Managing Director of Fred. Olsen Cruise Lines, said:
"We are very excited to be basing Balmoral in Newcastle from May to August in 2016, as it means that we are almost doubling our capacity and offering our loyal guests in the North East an even greater number of cruise departures than ever before, with a choice of 11 in total. Bookings for 2016 have shown that, so far, our 14-night 'The Wonders of Spitsbergen' and 11-night 'Icelandic Wildlife, Falls & Hot Springs' cruises are bestsellers.
"The Port of Tyne is also ideally placed for our ever-popular Norway, Scandinavian and Baltic itineraries, and we can save up to three days' cruising time sailing from Newcastle to Norway than from Southern ports."
Research, according to Fred. Olsen, shows that guests from the North East rate the choice of destination as the most compelling factor when booking a cruise with Fred. Olsen. As a result, in 2016, guests can choose from a wider selection of destinations sailing directly from the Port of Tyne, including the cooler climes of Norway, Scandinavia and the Baltics, to the warmer shores of the Canary Islands, Madeira, the Azores, Portugal, Morocco and Spain.
In 2016/17, Fred. Olsen's Balmoral will be setting sail from Newcastle for the first time ever, with a record 11 departures, representing a 45 percent increase in capacity from the Port of Tyne.
Balmoral's cruise season from Newcastle will commence on May 21 2016, with a five-night 'Norwegian Festival & Fjords' cruise. Other departures include a ten-night 'UK Castles' sailing, which offers guests the chance to visit Balmoral and Braemar Castles – both of which lend their names to Fred. Olsen ships – and an 11-night 'Spain, Portugal & Guernsey' getaway.
Fred. Olsen's 880-guest Boudicca is today heralding the first of its calls into the Port of Tyne for 2015, on an 11-night 'Floral Britannia' itinerary.
Boudicca will return to the Port of Tyne to begin her cruise season on July 26 2015, setting sail on a total of eight cruises, including a 16-night 'Canaries, Madeira & the Azores' sunshine escape, a nine-night 'Norwegian Fjords' cruise and a 13-night 'Scandinavia & St. Petersburg' departure.