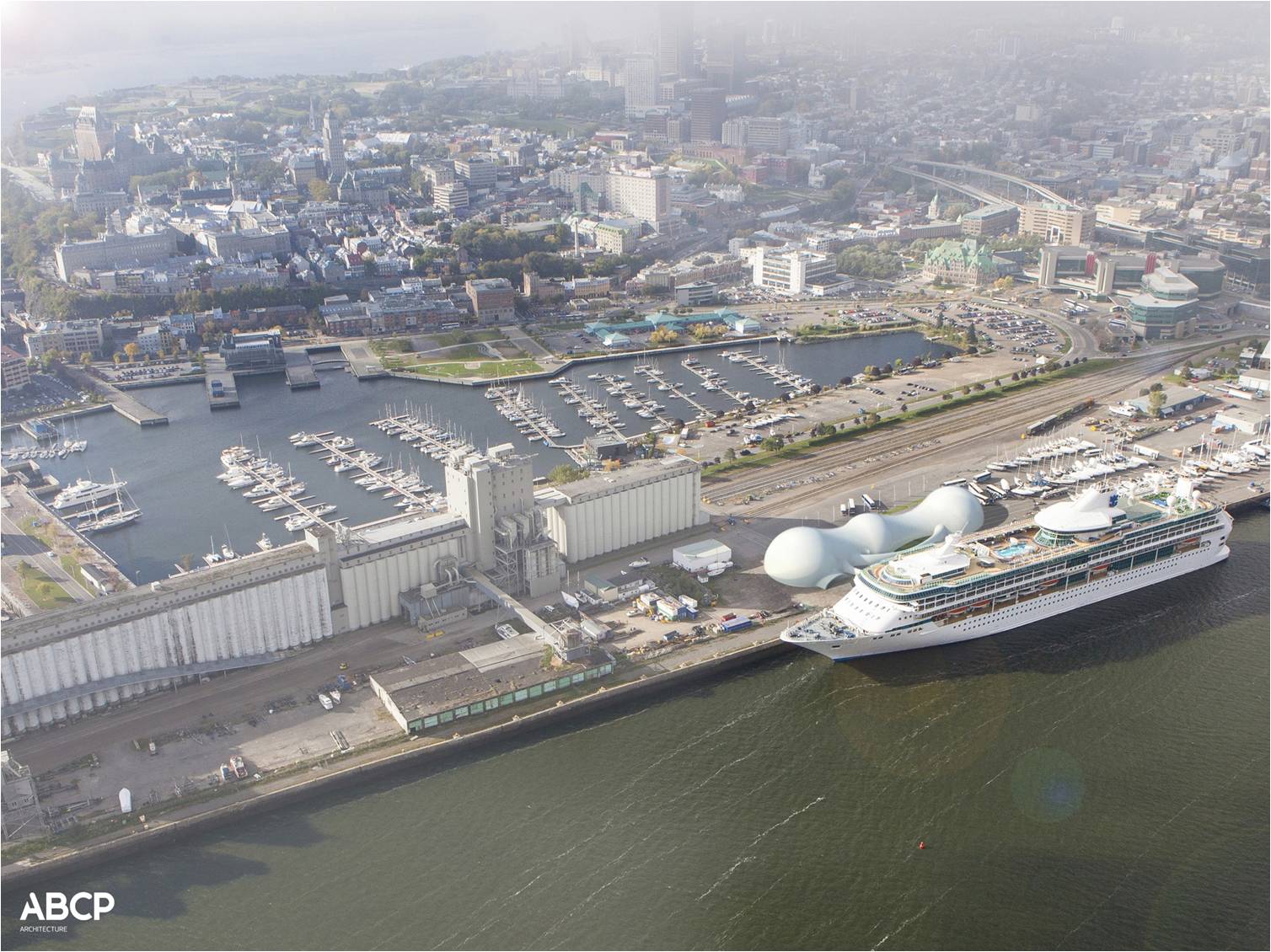 The Port of Quebec will respond to its market-leading position in Canada/New England with a major upgrade of the Ross Gaudreault Cruise Terminal.
The $89.5M project involves redesigning and expanding the Ross Gaudreault Cruise Terminal as well as installing a mobile terminal at wharf 30 in the Estuary sector. The project will:
• Double the accommodation capacity of the Ross Gaudreault Terminal
• Improve the accommodation capacity for big ships
• Improve the customer experience with a second terminal that meets international accommodation standards
• Meet ships' logistical needs for embarkation/disembarkation operations
• Increase the capacity of our infrastructures to accommodate 400,000 passengers by 2025
Following the international cruise forum that was held in February 2014, the Québec community expressed the shared goal of continuing growth to reach 400,000 passengers by 2025.
"I am pleased to be presenting this project to the people. The completion of this project is a crucial step in supporting the strong growth in international cruises that will take place in Québec over the next 10 years. It is a promising economic and tourism project both for our community and for the province of Quebec at large, since it will strengthen the St. Lawrence's unique position for international cruises," said President and CEO of the Port Mario Girard.