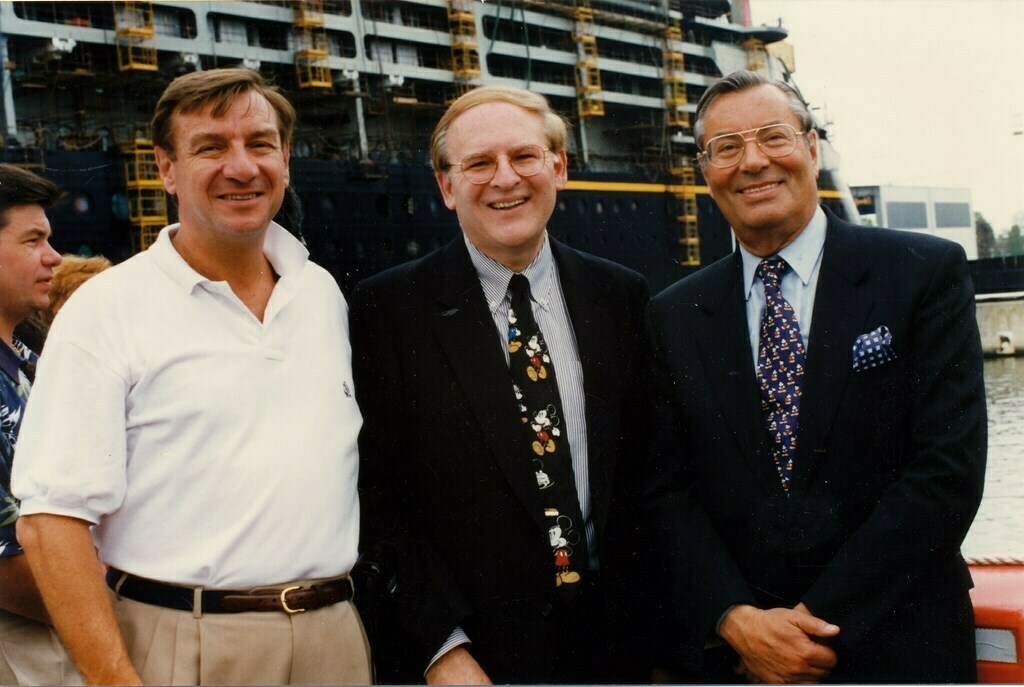 When he first joined Princess Cruises in late 1970, he knew then the industry was only in its infancy with 500,000 cruisers and with Princess the only regular West Coast cruise operation with one small ship (the Princess Italia) under charter, Art Rodney told Cruise Industry News. He later went on to launch Crystal Cruises and after that, Disney Cruise Line, and served as chairman and CEO of Ambassadors International, which owned Windstar Cruises.
All About 'Love'
Rodney said the main driver in the early development and expansion of the cruise industry happened in the 1970s when Princess brought The Love Boat TV show to the public.
"This started a long relationship with the show, which not only helped Princess, but the entire cruise industry. Many people credit The Love Boat as a pivotal element in furthering the awareness and excitement in the cruise industry."
Beyond Yields
Beyond maximizing yield and competitive marketing and sales objectives, Rodney said he believes additional significant challenges face the industry in the future. Safety and quality control is one. As the industry has grown and ships have become much larger it is easy to lose control over quality of food, entertainment and service, he said. Thus, it will be important for cruise lines to have enough supervisory staff to assure standards are being met.
"Since ships are carrying up to 5,000 passengers, it is also important to safeguard passengers, which means investing in security and technology," he continued.
"Another area of concern is port infrastructure. As ships have grown larger, ports have been under pressure to be able to handle the increased load. Cruise lines will have to continue to invest in ports to assure a good experience for their passengers."
KPI
The key performance indicator, according to Rodney, is passenger satisfaction with the cruise product. This is reflected in continued high occupancies, along with rising per diems, expansion of ships, innovation of experience, support of distribution systems and giving back to the environment.
"Into the future I still see the U.S. as a key market for the cruise industry, but I believe Asian markets, particularly China, will become equally important over the next 10 years.
"Cruise lines will be deploying both new and older ships to this market, decreasing the available beds for North America causing net yields to rise in the U.S. market. Meanwhile, the Asian love for travel, gambling and shopping, will create a new, profitable market for the industry as the middle class and wealthy quickly grow."
He added that in developing Crystal Cruises, he used his past experience and knowledge of the luxury consumer to create a product he felt would be well accepted and was innovative, such as offering the first alternative Japanese restaurant.
"When I was recruited by Disney to design and introduce their new cruise company, we had the opportunity to leverage Disney's strong brand and standards to bring a new dimension in cruising."
Rodney is convinced the future is bright. He said: "Ships will continue to innovate, creating more great experiences for passengers. One very important point for the industry to consider is not to emulate but rather innovate, which is so critical for the future."
—
This article ran as part of a special Legends and Leaders section of the 100th edition of Cruise Industry News Quarterly Magazine, Spring 2015. A PDF download is available here.
Related articles:
Ted Arison: Creating the Fun Ships
Micky Arison: Exceeding Expectations
Nicola Costa: Developing Europe
Arne Wilhelmsen: Next: Sensible Growth
John Chandris: Innovation is Key
Art Rodney: Launching New Brands
Helge Naarstad: The Ultimate Experience
Stanley McDonald: Full Ships from Day One
Barney Ebsworth: It's All About Marketing
Lord Sterling: Worldwide Outlook